10 Powerful Book Launch Ideas for New Nonfiction Authors

If your nonfiction book is near completion, the following 10 book launch ideas will come in very handy to ensure that your event is successful.
Why Book Launches are Important
Let's begin with some background.
In the world of eCommerce, human gatekeepers have been replaced by software algorithms – more specifically, the product-ranking algorithm of the largest online bookseller in the world: Amazon.
This algorithm has been designed to gauge interest in your title from the minute that it's posted on their website for the following 30 days. The more people that buy your book and leave you book reviews within this timeframe, the better the chances of getting a high ranking.
What this means is that Amazon will push your book higher and higher in the search results when readers look for titles in your subject area plus their algorithm will begin cross-promoting your book with similar titles.
They'll do this through cross-marketing mechanisms, such as:
"Customers who viewed this item also viewed"
"What other items do customers buy after viewing this item?"
"Customers who bought this item also bought"
"Features recommendations"
Now, in order for this juggernaut of bookselling to work for you, you'll need to have a strong book launch where a larger number of people get exposure to your book and feel compelled to buy it and leave you positive reviews on Amazon.
That's the essence for this article – to give you ideas to drive as much traffic as possible to your book launch event.
What to Do Before You Launch Your Book
Book launches are multifaceted and require a lot of advance preparation. You'll need to create a book launch calendar that contains the critical path of tasks that'll need to take place for your book launch event to succeed.
This includes things like booking the event venue, which often needs to be done months in advance. You'll also have to attract the attention of your local media so that they'll cover your book launch, organize a book launch team, have printed copies of your book ready to go and start blogging regularly.
All these activities require advance preparation, so make sure that you allocate sufficient time between the initial planning stages and the actual event.
Book Launch Deadlines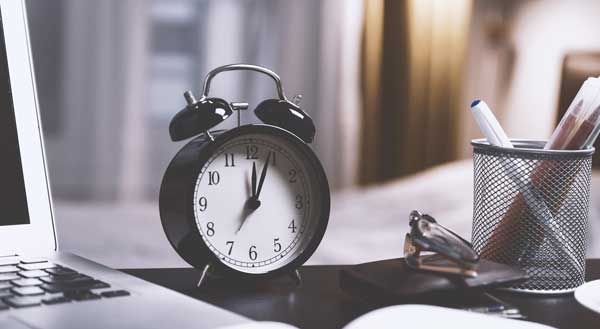 Book launch planning involves the cooperation of many busy people and you'll find that things always take longer than you originally anticipated.
So, the best way to maximize your chances of success is to schedule your book launch event no less than 6 months in advance or more if you can. A longer time frame gives you a chance to recover should something go sideways.
What To Do After You Launch Your Book
The day after your book launch is the beginning of your author career, so you need to have a marketing plan in place for the first 4-6 months after your launch.
This is outside the scope of this article, but you can read my companion article "Write an Effective Nonfiction Book Marketing Plan in 5 Simple Steps" to get you started.
10 Great Book Launch Ideas
When it comes to book launch ideas, there are so many possibilities that listing them all would create an overwhelmingly long article. So, below I've distilled the top 10 ideas that'll create the most bang for your book-launch buck.
Most of the ideas are free to implement, requiring just an investment of your time, while others will have a cost.
Idea 1: Book a Public Speaking Event with an Organization that Aligns with Your Book's Subject
A public speaking event is one of the best ways to launch your nonfiction book. Look for a trade, professional or other type of non-profit organization that caters to your audience, and reach out to their event managers.
If the subject of your upcoming book aligns with the type of content that they are looking for, there's a good chance you'll be considered for their speaker line-up.
You'll have to provide them with your bio and preferably evidence of other public speaking experience.
These organizations are constantly looking for speakers, and book launches are a great opportunity for introducing a new author/expert to their members.
Now, keep in mind that most event managers make their schedules six months in advance or longer so you need to plan accordingly and to make sure that printed copies of your book will be ready in time for the event.
Idea 2: Schedule Media Appearances Around Your Planned Book Launch
If the organization's event is open to the public, you'll want to promote your event through local media outlets. Reach out to them as soon as your book event is firm since they also plan their content schedule ahead of time.
Your goal is to schedule all of your media appearances the week of the event, preferably within 3-5 days so that the information is fresh in the minds of their audiences.
Focus all of your efforts on local media since they'll be the most inclined to promote a local author.
Be Well Prepared for Your Media Outreach
For audio-based interviews, producers will want to conduct a pre-interview on the phone to ensure that you're a good match.
For video-based interviews, producers will request you send them a video sample of a previous interview or a public speaking appearance.
Make sure you have an up-to-date bio, listing your experience and any other prior media of public-speaking appearances. Also, make sure you send them a pre-publication version of your book as soon as it's available.
Finally, do your research on each media outlet to ensure you're targeting the right audience/show/segment for your new book. Then pitch stories that you feel would be of interest to their audiences.
Don't make your pitch about the book (or you), make it about your ability as an expert to help their audiences solve a problem they have.
Idea 3: Schedule a Book Launch in a Public Library
Public libraries are always keen on being the launching pad for new local authors, and they'll promote your event using all their means available, from profiles on their website to event posters in high traffic areas.
Contact their event planners weeks or months before publication to set up a launch date. They'll want to see your bio and they'll also want a professional headshot and other relevant photographs.
You'll have to coordinate your local media appearances for this event as well in order to drive traffic, following the same approach described in Idea 3.
Remember that event managers need lots of time to prepare their schedules so always plan your media promotional activities several weeks or even months in advance, depending on the size of your local market.
Idea 4: Organize a Book Launch in a Coffee Shop
Popular coffee shops, especially of the indie kind, can be great venues for book launches. Naturally, you'll have to scout for locations that can hold a large number of people. Some establishments will even have a separate room for special occasions.
These types of book launches tend to be more casual but they have big upside since you can arrange for food to be served to your guests without having to put in the work to find and hire a caterer.
The coffee shop will also promote your event in-store and possibly on their website if they do regular events. Like with any other book launch venue, make sure to promote your event ahead of time in the local media.
Idea 5: Offer Your Book at a Volume Discount During Your Book Launch
This is a great idea if you're holding your book launch in any venue other than a bookstore. Since you'll be bringing your own copies to sell directly to the people in attendance, you get to set the selling price of your book.
Now, you can expect that anybody who made the effort to attend your event will pay the full list price. But, you can offer a book-launch discount to encourage the attendees to buy additional copies for friends and family.
For example, you can offer to sell the first copy at list and then offer the second and subsequent copies at a 30% discount. This is better than the 40% discount you'll have to extend to bookstores if you hold your event there.
Idea 6: Build a Book Launch Team
Most of the sales success of your nonfiction book will come down to a single platform: Amazon.
This giant of retail marketing has changed the rules of how products are sold. As of late 2018, Amazon has surpassed Google when it comes to product searches, including books.
Amazon operates the largest dedicated book search engine on the planet and the most direct way to get to the first page of results in this powerful engine is via user reviews.
In fact, the number of positive book reviews you can get in the first 30 days from the time your book goes up on the Amazon bookstore is the most critical for training their algorithm.
So, how do you ensure that you have a large number of positive reviews for your book in the first 30 days? By assembling a book launch team.
These is a group of people who have a clear interest in your upcoming book and wish to help you out by leaving you well-timed book reviews on Amazon. But there's a catch: they can't be family members.
Also, they can't be roommates and they can't be business associates. Amazon has been gamed excessively in the past with purchased reviews and fake review farms and as a result they've set a lot of rules to weed out bad reviews.
For instance, they'll remove reviews from people whose Amazon accounts use the same credit card (this takes care of family members). Same street addresses are out too, and they can even somehow detect co-workers or business associates.
Make Sure You Comply With Amazon's Review Rules.
Read up on their rules here and then set up your book launch team in a way that complies with then.
Now, how many people do you need on your team?
Well, let's work the numbers backwards. You want to get between 20 and 50 book reviews right after your book launches on Amazon.
Now, considering that about a third of the people on your team will actually leave you a review on Amazon, you'll then need between 60 and 150 people on your team.
How do you recruit that many people? By using your extensive personal and professional network. We're talking family, friends, business associates and present and past clients.
While direct family members and other close personal and business relationships are tracked by Amazon, their friends and family members aren't because they are considered to be at arms-length with you.
So make use of their networks to expand your own.
Offer Value to in Exchange for Participation in Your Book Launch Team
The best team members will be people who also happen to be members of your book's target audience because they'll have the most to gain from reading your book.
What should they get in exchange? A free advance printed copy of your book as a gift (don't send them a pdf that they'll have to print themselves at their own expense). You can also sweeten the pot with other useful materials.
For instance, if you have a workbook that you're planning to publish later to accompany the book, you can also make that available to them (you can send it electronically to save costs).
Or perhaps you have a relevant webinar for clients that you can make available to them as well at no cost.
Be creative. If you offer them valuable content in exchange for leaving you an honest book review on Amazon, they should reciprocate with their commitment to you.
Idea 7: Create a Book Launch Calendar
In order to maximize the chances of success for your book launch, you'll find that there will be a lot of moving parts that need to be sequenced just right. You'll have to deal with:
Booking a venue
Arranging for media coverage in all its forms: audio, video and written media, each with their own timelines
Arranging other promotional activities
Having printed books on hand for promotional activities as well as for the event itself
Blogging in preparation for your book launch
Organizing an email campaign about your upcoming book with your email list
Engaging with social media followers if you already have a presence
Connecting with book bloggers and other influencers to build momentum
Creating a book-marketing plan leading up to your launch and for the first 4-6 months after it.
Ordering other marketing materials (business cards, bookmarks, postcards, etc.)
Start your book launch calendar with your event date and work backwards to make sure that you allow for sufficient time to get each task accomplished in time for the next one on your critical path.
Idea 8: Connect with Book Bloggers
Book bloggers are always looking for new titles to write reviews about and they can become great allies to spread the word about your upcoming book.
Now, when it comes to approaching book bloggers, be mindful they're extremely busy people and that they'll have certain rules of engagement that you'll need to follow.
Make sure that you read these rules before you contact them; for instance many specialize in certain genres, so make sure yours qualifies.
Also make sure that you have working links that point to your bio, high-res photos, your book description and Amazon bookstore purchase or pre-purchase links (if available). Also, and let them know your book launch date.
Idea 9: Start Blogging as Soon as Possible
Blogging with consistency is one of the best methods for building a devoted fan base before your book comes out. It's a low-cost marketing activity that's extremely effective if done frequently.
Ideally, you want to start blogging as soon as you start writing your book. You can use your inspiration as you write your book to cross over to your blog. In fact, you'll find a synergistic relationship between your blog an your book.
Often times, you'll find yourself re-purposing parts of your book content into your blog. Other times, you'll take the seeds of a blog article and develop them into a full chapter in your book.
Books and blogs are close cousins and a creative extension to one another.
Plus, if you do your keyword research right and structure your blogs in response to burning questions (of burning searches) from your audience on Google, you'll then begin ranking higher and higher on search results which will bring even more traffic into your blog.
Now Turn Your Readers into a Growing Email List
After you do this for several months, you'll begin to slowly but surely attract a regular following that you can then turn into book fans.
How do you do this? By using a popup window on your blog offering a free report, a set of tips, guidelines, an infographic, etc., that offers high value to your audience in exchange for their email address.
Then you can begin nurturing these fans with regular thoughtful emails introducing each new blog post, and over time, by letting them into a little secret: you're currently writing a book that'll solve once and for all a key problem they have.
You'll even learn what the best problem to solve for them is through the comments they leave you in your blog posts.
Finally, Leverage Your Email List to Get Amazon Reviews
If you use this powerful conversion technique, you'll find that a high percentage of subscribers will buy your book when you finally send them your Amazon link.
They'll be inclined to buy from you because they know you, like you and trust you. Your job now is to leverage this goodwill by asking them to leave you a book review on Amazon.
Idea 10: Set up a Seminar or Workshop Followed by Your Book Launch in a Bookstore
Another great venue for your book launch is large bookstores. They could be large independents or nationwide chains.
Since you're a nonfiction writer, you'll find that you have an upper hand.
As an expert in your subject, you can easily couple your book launch with a short seminar or workshop (say 45 mins) that you can put together by re-purposing existing materials from your business or your professional practice.
In this way you'll be offering actionable value to your audience, which will result in the following benefits:
A large percentage of the people in attendance will likely buy your book (be prepared to autograph a lot of copies that day!)
You'll have a large captive audience for an extended period of time, which bookstores love
You might even get new clients for your business or your professional services
You might get invited to give a talk to a number of organizations that cater to your audience
You'll be increasing your chances of collecting emails for your list – people are more predisposed to share their email address with experts that offered them valuable advice
Although you'll make less money in book sales from this type of book launch (bookstores will take 40% off sales for themselves plus they'll pay you up to 90 days after the event), the side benefits are too great to pass up.
Plus, large bookstores have significant promotion budgets and will often place ads in the local papers announcing their line-up of upcoming authors/speakers.
Wrapping Up
Make sure you give yourself enough time to plan your book launch and be appreciative of other people's time because most of your allies, from your book launch team members to book bloggers and media bookers, will be working for you at no cost.
Next Steps
Now that you've put together all the pieces for a successful book launch, it's time to start piecing together a book marketing plan that'll leverage this early success into multiple speaking engagements, multiple media appearances and more book sales.
Here are a number of articles that will help you in this task:
If you enjoyed this article and are in the process of publishing or promoting a nonfiction book, be sure to check out my free nonfiction success guide, drawn from years of experience editing books for bestselling authors (including a New York Times bestseller) and ghostwriting for CEOs and politicians. Simply click here to get instant access.
Ben
Leave me a comment below if you have any questions or a specific need that I can help you address – I operate an author services firm that specializes in helping entrepreneurs, professionals and business owners who want to publish books as a calling card for prospects, to establish their status as an expert or to just to generate additional leads for their businesses.
Here are some other related posts I highly recommend: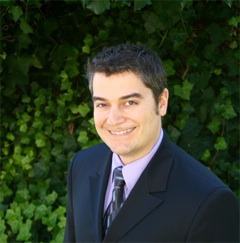 Bennett R. Coles is an award-winning author of six books published through Harper Collins (New York) and Titan Publishing Group (London). He is also the publisher at Promontory Press, editor for multiple bestselling authors (including a NY Times bestseller), ghostwriter for CEOs and politicians and the founder of Cascadia Author Services, a boutique full-service firm that specializes in premium author services specifically designed for busy professionals. Our end-to-end services include writer coaching, ghostwriting, editing, proofing, cover design, book layout, eBook production, marketing, printing and distribution.
Dear Mr. Coles,

I read your article on 10 Powerful Book Launch Ideas for New Nonfiction Authors. I read above that we could leave a comment, so thought of thanking you. Thank you for your time and effort in writing this article! I needed this information and found it extremely helpful.

Congratulations on being an award winning writer, a publisher, a ghostwriter and the founder of Cascadia Author Services. That's actually a lot!

I am Prashanti Chennamsetti, Ph.D. and in the process of publishing my first Children's Book. Hopefully kids will learn and enjoy the book.

Again, thank you!

Sincerely,

Prashanti Chennamsetti

I'm a new author with little to no time. I found this info helpful, and am now trying to implement it into a plan. I want to be successful but it always seems I'm behind the ball game. It is worst as you mentioned when everyone on your team are so busy.
I'm it and armed with this information will do my best for a successful launch. Read my story http://www.livingtowin.org

Thank you,
Hopefully, this will be helpful next month!!

A blesed day I find the teaching to be encouraging and encouraging they help one prepare for a successful book launch
Get Our FREE Definitive Guide To Creating A Nonfiction Bestseller Here!