Personalized To You Marketing Services
The truth about book marketing: every book is unique and there's no magic formula or secret "trick" that can guarantee its success in the marketplace.
In our experience, one-size-fits-all marketing approaches simply don't work in the book business. Books are so personal to you, the author, and you are the main reason readers will pick up your book. You have to start with you and build out from there.
What we've found to work over our portfolio of launched books is a unique, tailored plan for marketing support based on a specific book project which takes into account your strengths as an entrepreneurial author. We work alongside you to develop a plan that's just right for you and your personal style.
As an entrepreneurial author, you may choose to use your book primarily as a calling card to hand out to qualified prospects, clients or potential strategic partners. But if you want to establish yourself as an expert in your field, or if your clients are end users (for example, you are a physiotherapist, a family lawyer or an expert in nutrition), you'll want to consider having a proper book marketing plan to ensure that your book appears in the right channels so it can be easily found when searched for. You'll also want a marketing plan to help you get media coverage and to attract the attention of event planners so you can get booked for speaking engagements.
There are several broad areas that entrepreneurial authors typically want to explore, so we've outlined them below to give you a sense of how to approach book marketing for your project.
Get your book flying off the shelves and into the right hands.
Digital Marketing Strategy
We will work with you to build an online brand and marketing strategy that will help you connect with your audience. Our services will empower you to create awareness and build anticipation for your book, whether you're new to online marketing or a seasoned pro.


PR Strategy
Getting media exposure will boost your credibility as an expert, attract more readers, improve your book sales and ultimately your business revenue. But breaking through the noise can be a challenge without the right support. We'll work with you to develop and execute a PR strategy tailored to your goals and strengths.
Social Media Strategy
Social media fuels dialogue, boosts online engagement and drives reader loyalty. Having a social media strategy is critical for your brand.
We can help you build a social media strategy that is tailored to your book, establishes you as an expert in your field and supports and expands your personal and business brands. We'll then teach you how to successfully execute this strategy so that you can effectively engage and attract prospective clients online.


General Marketing Strategy
Not sure where to begin? No worries, we have you covered. We'll work with you to learn what strategies and tactics you need to get the attention your book project deserves.
Please fill in the marketing quiz below to receive a personalized marketing plan:
Website design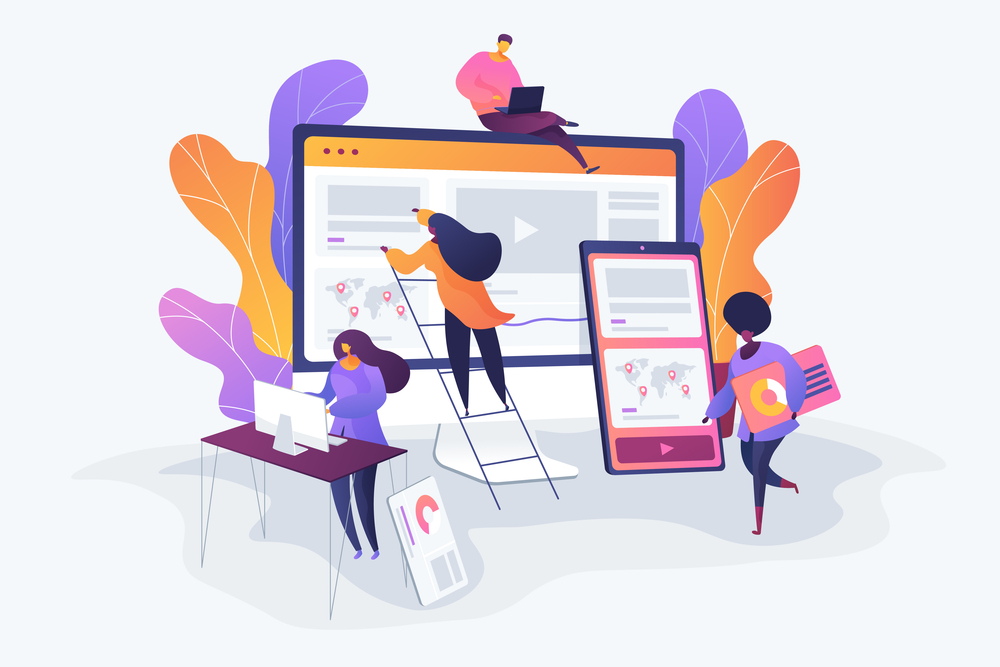 A website is a critical part of any book marketing effort – it's the one piece of online real estate which you fully own and control. It's also the centerpiece of your marketing efforts, and therefore it can take many forms based on how you approach your marketing. At Cascadia we recommend keeping things as simple as possible and we've created a website concept for the fundamentals upon which you can build.
The fundamental website
Sometimes all you need is a basic website to act as the center of your book marketing campaign. Our experts work with you directly to create a simple, functional site that is set up just for you. The basic site includes:
Please note that for any website there will be a few set-up and maintenance costs outside of your relationship with Cascadia, such as hosting, domain and annual maintenance fees. You may have already sorted this out, but if not we're happy to recommend specialized service providers and get you connected to them.
Please contact us for a quote.
Custom website options
Depending on your marketing approach you may want to include extra features like scheduling or e-commerce tools. Our team can certainly make this happen for you – just let us know what you need and we can provide a custom quote.