How to Prepare for a Nonfiction Book Launch Event

A well-executed nonfiction book launch event is a powerful way to kick-start your book sales, provided you plan it correctly.
Since there are many moving parts that need to be coordinated to be ready for your event, you have to make sure that you allocate sufficient time to prepare for them.
This article will teach you the book launch basics so that you can set a solid foundation for your event. To expand on this foundation, I've written a companion article that I recommend you read as a follow up: "10 Great Book Launch Ideas for Entrepreneurial Authors."
Set the Date and Choose Your Venue
When it comes to a venue for your book launch, there are many good options to choose from depending on whether you want to have food catering available or not.
The best venues for where food catering is an option are:
Your own home. Here you don't have to ask anyone for permission to serve food nor is there a venue rental cost, but some authors fear that instead of being the guest of honor they'll become a party host.
A rented hall or room. This is the most flexible option since you can choose the right-size space based on the number of guests you expect to have, but it does come at a cost. Now, some venues will waive the cost of the room provided you hire them for the catering as well.
A large coffee shop. Many indie coffee shops like to encourage book launches and other public speaking events since they bring foot traffic into their stores. In exchange they'll likely require that you hire them for the catering. They'll promote your event in-store and some may do so even on their website.
A restaurant. Some restaurants offer to rent their space in the off hours for private functions, or they may have a special room set aside for these types of events. Naturally, they'll provide the catering in exchange for the space.
The best venues for where food catering isn't an option are:
Large independent bookstores and bookstore chains love to bring in authors for signings, readings, workshops and book launches. Although they don't typically allow food to be served, most will have a significant promotion budget. They'll all do in-store and website promotion of your event and some will even place large ads in local newspapers showcasing their upcoming line up of events at no cost to you.
Public libraries also love to bring in authors to speak and to hold book launches. Food is not typically allowed during the event, but they'll gladly promote your event on their website and within the library system.
Trade, professional and other non-profit organizations. These organizations bring in speakers regularly to add value to their membership. They can become a valuable venue for your book launch, provided that you find the organization with the right fit whose members are a perfect match to your book's target audience.
When it comes to setting the date for your book launch, keep in mind that the vast majority of the venues listed above require several months of advance booking – anywhere between three to six months or even more, so make sure you plan ahead.
Create a Launch Calendar and Work Backwards from Your Event Date
Once you book your venue, the planning process begins. Starting with the date of the event, work backwards to set dates for all the tasks on your critical path that you'll need to fulfill to be ready for your book launch.
These tasks may include:
Setting up a book launch team to generate buzz by orchestrating a flood of Amazon book reviews right after your book launch takes place
Attracting the attention of your local media to promote your event
Making sure that copies of your printed book are available to hand out of local media as part of your pitch package and to have copies on hand for sale at the event
Creating a blogging schedule to build anticipation for your book launch by turning excepts of your book into blog articles
Pitching your book to book reviewers and other influencers in your niche
Build Your Launch Team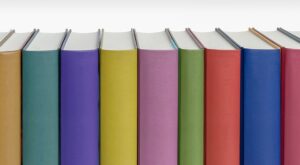 Over the last decade or so, Amazon managed to change the behavior of book buyers in a significant way – in other words, gone are the days of browsing bookstore aisles to discover new titles.
In fact, since late 2018, Amazon for the first time surpassed Google as the primary search engine for product searches, including books.
Today, Amazon operates the largest dedicated book search engine in the world, with over 300 million customers and millions more searching its database looking for nonfiction books that address their needs.
In order to bring up relevant results in their searches, Amazon has developed a ranking algorithm that hinges on the quantity and quality of book reviews left by users in order to rank book titles.
So, to ensure that your book comes up on Amazon searches, you'll need to garner a large number of positive book reviews shortly after you upload your book into their database.
To do so, you need to recruit a group of advance readers who'll get copies of your book pre-publication so they can read it and leave you an honest review when instructed to do so. Naturally, you'll want to coordinate this activity with the date of your book launch.
Set Up Your Book Review Team
To set up you team, you'll need to enlist a large number of people who have an arms-length relationship with you in the eyes of Amazon.
For example, people who live in the same household are disqualified from leaving reviews. So are people who share the same credit card on their Amazon accounts. They even claim to detect who your business associates are.
So, tap into your network to identify people who are ideally members of your book's target audience by enlisting your friends, relatives and business associates to ask their own friends, relatives and business associates for help.
In exchange for their participation, you'll be gifting a print copy of your book plus any other cost-free content of value to them – perhaps a pdf with coursework related to your book, a checklist that relates to your solution, etc.
To make sure you comply with Amazon's review rules, read this article: "How to Get Reviews on Amazon for Your Nonfiction Book."
Place Your Book Order
Now it's time to make sure that you have all your ducks in a row when it comes to having printed copies of your nonfiction book ready for your launch team, the media and your book launch event.
Assuming that your book is fully edited, you'll need to work into your schedule the time that it takes your book designer to lay out your book and the time it takes to execute your cover design.
Keep in mind that the cover designer will need to know the trim size of your book and its final page count before they can complete their job. Then, once all files are ready to be uploaded to your printer, you'll need to determine their turnaround time plus the shipping time.
Order Any Other Marketing Collateral
While you're working on your book order you'll also need to plan out the design and ordering of any marketing collateral, such as business cards, postcards and bookmarks that depict your book cover.
Your cover designer will gladly design these items for a small additional fee and produce the necessary print ready files with the correct specifications. But first, you'll need to shop around for a printer.
You can look for reputable local print shops in your area, or use online services that specialize in these types of marketing materials, such as vistaprint.com.
In Conclusion
Book launches are very exciting events, but they require a lot of advance planning and coordination among multiple parties.
To minimize unnecessary stress, allow for more planning time than you think you'll need because when there are that many people involved, something is always bound to go sideways and you'll be working toward a hard deadline.
Good luck!
If you enjoyed this article and are in the process of publishing or promoting a nonfiction book, be sure to check out my free nonfiction success guide, drawn from years of experience editing books for bestselling authors (including a New York Times bestseller) and ghostwriting for CEOs and politicians. Simply click here to get instant access.
Ben
Leave me a comment below if you have any questions or a specific need that I can help you address – I operate an author services firm that specializes in helping entrepreneurs, professionals and business owners who want to publish books as a calling card for prospects, to establish their status as an expert or to just to generate additional leads for their businesses.
Here are some related posts I highly recommend: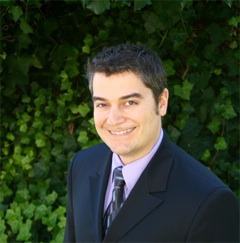 Bennett R. Coles is an award-winning author of six books published through Harper Collins (New York) and Titan Publishing Group (London). He is also the publisher at Promontory Press, editor for multiple bestselling authors (including a NY Times bestseller), ghostwriter for CEOs and politicians and the founder of Cascadia Author Services, a boutique full-service firm that specializes in premium author services specifically designed for busy professionals. Our end-to-end services include writer coaching, ghostwriting, editing, proofing, cover design, book layout, eBook production, marketing, printing and distribution.
Ben,
Hi
Good Morning,
I am getting ready with my 3rd book – Ascend the Ladder Or Ascend – Naturally Distinctive Children – A Memoir – Personal Reflections – It is a small book of around 120 pages – Words – 30,000 – 40,000. I have book titles and conceptual-designed book covers.
I can complete writing around October 25, 2021.
I have my A/c with Amazon & B&N – I have a Good product and you have experience and a team of professionals. I need your support for mutual benefits – Please give me your package for Self-Publishing on Amazon & B&N and other outlets internationally.
Thank you,
JAY (J M MODY)
Get Our FREE Definitive Guide To Creating A Nonfiction Bestseller Here!