14 Self-Publishing Tips to Turbo Charge your Nonfiction Book Sales
The following 14 self-publishing tips contain the best industry practices to help nonfiction authors like you maximize the chances for success in the book business.
Long gone are the days when self-published books were stigmatized with the "amateur" label. Today, your success is no longer handicapped by the path you've chosen to publish your book.
Self-Publishing Has Gone Mainstream
Self-publishing has now come of age as technology has made global distribution channels for online as well as brick-and-mortar bookstores easily accessible to all.
This new distribution landscape has leveled the playing field with traditionally published books to the point that, if you play your cards right using the tips below, your nonfiction book will come up side-by-side with popular titles on Amazon searches.
14 Self-Publishing Tips
Below you'll find 14 self-publishing tips that'll generate thousands more book sales while saving you thousands of dollars in printing costs.
Tip 1: Hire a Nonfiction Book Editor
The first tip is by far the most important on your self-publishing journey.
For the most part, today's readers don't know or care if the imprint of your book is owned by a large publishing house or is something you made up two months ago.
All they care about is that nonfiction books meet the same high bar for quality, regardless of origin.
This is where hiring a professional editor comes into the picture. Your book has to be as well written as the traditionally published books you'll be competing with, simply because they all use professional editors.
To play in the same field you have to use the same players, so you'll have to budget to make strategic investments where needed. After all, your book will be an outward representation of your expertise and your reputation.
This isn't something that you can afford to leave in the hands of amateurs, as well intended as they may be, or to do using the DIY approach. Your nonfiction book will be your legacy and much more.
For starters, your book will become a powerful calling card to get new leads and land new business. It'll also pave the way for a profitable public speaking career. More importantly, it'll establish you as an expert in the eyes of the world.
A top-notch nonfiction book that's globally distributed will also open new international markets for your business or your professional services in ways you never before imagined possible.
As you can see, your return on investment from a professional nonfiction editor is worth several times the expense.
Tip 2: Hire a Book Layout Professional
Tip 2 is an extension of Tip 1. In the same way that your book has to compete when it comes to writing quality, it must also compete when it comes to book design.
The best writing in the world will be dismissed if its packaging is sub-standard. Nonfiction books have to meet a high bar for internal layout because these books need to combine many design elements in addition to the text.
For example, if you have graphs and charts that support your message, they have to be professionally produced; otherwise readers won't trust your information.
If you pick up a nonfiction book and the charts in it look pixelated or poorly cropped, you'll immediate think that if the author couldn't get that right, there must be other things that are wrong with the book as well.
When it comes to book genres like nonfiction, which establish authors as experts, attention to detail becomes absolutely essential because experts are expected to have it. Inattention to detail engenders mistrust and turns readers off.
So, don't attempt to lay out your book on your own, even if someone tells you that there are excellent free templates out there. Those templates will only be excellent in the hands of professionals, so you might as well hire one.
Also, don't farm this job out to a friend or a relative, unless they happen to be professional book designers. If they aren't, they won't know which of the thousands of available fonts will be best suited for your audience, or how to spatially balance images with text for optimal visual impact.
Tip 3: Hire a Professional Book Cover Designer
Like it or not a book is judged by its cover, so your book cover must also meet the high bar demanded by the nonfiction market.
When your book comes up side-by-side with a professionally produced book on an online bookstore search, it'll be immediately obvious if you didn't hire a cover designer.
This is another requirement for leveling the playing field with the pros – you'll have to hire a pro yourself. Now, there are some excellent book-cover making tools out there, but again they're only excellent in the hands of professionals.
Book cover designers have a combination of many important skills: they're visual artists with a keen eye for color and placement, but they're also visual marketers – they understand the impact of images, fonts and colors on the psyche.
There are many examples of books in the publishing world whose fortunes were turned around simply by swapping an uninspiring cover for a well-produced one.
A professional book-cover designer will be able to capture the essence of your title, your message, your audience and your niche to produce a cover that is visually compelling for your target readers.
Once again, don't attempt to do this yourself or farm it out to friends and relatives who aren't experts, anything but a professionally designed cover will look amateurish in eyes of the book trade, even if it looks okay to you.
Tip 4: Create an Author Website
Next, it's time to develop an online presence outside of social media.
Social platforms can certainly become very useful as promotional tools and you'll take advantage of them in Tip 9, however their terms and conditions are outside of your control and they often update them in ways that don't always benefit you.
Your own author website, on the other hand is and will always be 100% under your control. This website will become your author's hub for information. In it you will host:
A blog
Your bio
Your calendar of events
A list of past and future media appearances
Your past and future public speaking engagements
Photos and videos relevant to your audience
A contact form where people can reach you
Information about your book (or books), where to find it and links to Amazon so they can purchase it
Nowadays, you can create websites very easily without having to hire an entire IT team.
My recommendation is to use wordpress.org (not wordpress.com!) as your website-creation platform since it's open-sourced, cost-effective and very stable – in fact, over 40% of all websites currently in operation globally are built around WordPress.
Tip 5: Write a Blog
Frequent blogging is a good way to build an audience for any product or service, but it's absolutely essential for nonfiction authors.
Before you can create a following, your target audience has to first know you, then like you and finally trust you, and the most effective way to achieve this powerful trifecta is through frequent blogging.
A well thought-out blog that consistently publishes articles that provide value to an audience creates devoted fans over time.
These are the type of fans that will buy your books as soon as they come out. Depending on the size of your email list, you may be able to sell hundreds if not thousands of copies via email alone.
They'll also hire your professional or business services and become a volunteer army of goodwill ambassadors that'll spread the word about you and your message.
Now, creating a blog will require a quite a bit of effort on your part because first you'll need to research the type of things your target audience usually searches for in your niche and then you'll have to write articles to address those searches.
But over time your content will begin to rank on Google and eventually reach the first page of search results (you'll need to learn some SEO techniques to get you there) and that'll make your blog even more visible to your audience.
As far as your actual blog content, you'll find many ways to re-purpose your book's content in a way that minimizes your writing time – you don't always have to write entire articles from scratch.
And the best part is, once you become good at it you'll begin to rank high on Google and your posts will deliver traffic to your website continually and at minimal cost (just your website hosting fee).
Many authors report still getting new business from posts that were published years ago. In other words, a blog is almost like a perpetual machine that keeps on working for your business.
Tip 6: Hire a Book Marketing Professional
Amazon is your most important ally in book promotion since the platform hosts not only the largest online bookstore in the world but also the largest dedicated book search engine as well.
Most of the 330 million Amazon customers use the platform to look for books that can solve their problems or answer their questions, and Amazon provides authors with the tools that are required to be discovered.
Specifically, there are three tools that will make the difference between your book ranking high in the Amazon algorithm and even making it into a bestseller list, or being relegated to the bottom of the search results.
These tools are:
Search Keywords (Tip 11)
Your book description (Tip 12)
Amazon's categories (Tip 13)
I'll cover the details of these important tools in the above tips, but suffice it to say that they can be quite complex to set up correctly.
Your job as an author is to outcompete other books in your niche, and in order to do that you'll need to hire a book-marketing professional to help you set up these important tools for success.
These specialists are well versed in the psychology of nonfiction readers and they know the right words and hooks to use for influence and persuasion.
Sometimes the choice of a single word in your marketing messaging can trigger a dramatic increase in conversions, but it takes an expert with many years of experience to figure out what works and what doesn't.
With the right help, you'll be able to take your book sales to the next level. Without help, you'll be outgunned by savvy competitors.
Tip 7: Set up an Advance Book Review Group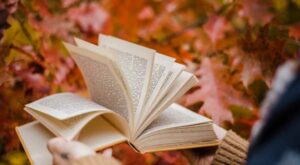 Amazon's algorithm makes use of user reviews as one the most important product ranking signals.
If you get a high number of positive book reviews in the first 30 days from the time your book becomes available on Amazon, you'll be priming the algorithm to rank your book high from the very beginning.
If you fail to garner a high rate of reviews in those crucial first 30 days of machine learning, then it'll be very difficult for your book to break through the noise since there are so many titles being published every day.
In order to achieve this important goal, you'll have to set up a large advance book review group made out of members of your target audience that will be given copies of your book ahead of publication so that they can read it and write a review.
Now, these reviews have to be honest and cannot be faked, because Amazon uses artificial intelligence software that can detect fraud (e.g. using overly flattering language) and will automatically delete offending reviews.
There's only one way set this up in compliance with their terms and conditions, and I've written the companion article "How to Get Reviews on Amazon For Your Nonfiction Book" to guide you through the different steps you'll need to follow.
Tip 8: Get Your Own ISBN
Many self-publishing platforms will provide you with an ISBN, or unique book identification number, at no cost in order to stake their claim as a "free" service.
In my opinion, it's a mistake to take them on their free offer. ISBNs bind books to publishers, and as a self-publisher you should always be in control of your destiny.
If you let Amazon's Kindle Direct Publishing (KDP) use their own ISBN for your book, then Amazon will be listed as the publisher, not you. While this may appear to have a "cool" factor on the surface, it doesn't.
The reason is that by using Amazon's free ISBN, you'll no longer control the distribution rights for your book.
For example, if you want to add IngramSpark as a new book distribution channel for brick-and-mortar bookstores and libraries, Amazon won't allow it under their supplied ISBN – they don't want their ISBN to be monetized by a competitor.
To undo this web, you'll be forced at unpublish your book from KDP, purchase your own ISBN and then republish it again with the new ISBN. Now you'll lose all the Amazon ranking history associated with your original edition.
Note that having the same book (same edition, same title, same publication date, etc.) with different ISBNs on different channels is a very bad idea. Now, booksellers looking for your book in databases will be confused when they see multiple versions of your book not knowing why or which one to order.
So, make sure that you control all variables in the publishing process of your book and buy our own ISBN at https://www.isbn.org. The cost for a single number is $125 and a block of 10 costs $295. This will be money well spent.
Tip 9: Post in Key Social Media Platforms (but not all)
A social media presence offers many promotional benefits, but it also requires a significant investment of your time and effort. The social sharing features offered by these platforms can be very tempting for authors.
Having said that, posting for the sake of self-promotion is not conducive to good results, and neither is posting "everywhere." For social media platforms to become useful partners you'll need to be much more strategic.
How do you become strategic in your social media outreach? By doing the following two things:
Only post content that has a high perceived value in the eyes of your target audience (self-promotion doesn't, because it's about you and not about them)
Only post on social media platforms that are frequented by your target audience (e.g. if they don't frequent Instagram due to demographic reasons then don't post on Instagram)
Also, keep in mind that the true value of social media for you is to turn it into a traffic source for your author website, where you can control conversions from prospects to leads to customers.
Therefore, make sure that you use social media platforms that allow you to link posts back to your website. If they don't allow external linking, then don't invest too much time with them (even if they're frequented by your target audience).
Tip 10: Distribute with Both Kindle Direct Distribution (KDP) and IngramSpark
With Amazon being the book distribution giant that it is, it's easy to be tempted to put all you eggs in that basket at the exclusion of all others. However, Amazon has a pretty big downside.
Brick-and-mortar bookstores don't like to order from them because they offer a sub-standard wholesale discount that makes purchasing your book unprofitable.
Instead of the standard 40% discount extended to bookstores in the book trade, Amazon's KDP only offers them a 25% discount.
What's the solution? Distribute your books through both Amazon's KDP and IngramSpark.
IngramSpark is a subsidiary of Ingram, the largest book distributor in the world. They've been around since the 70s, and over time have become entrenched in brick-and-mortar bookstores and libraries the world over.
By using this approach you'll have the best of both worlds: near-instant availability online through Amazon and near-instant availability offline through Ingram world distribution.
Why do I say near-instant? Because they both operate networks of high-speed digital print-on-demand facilities located around the world that allow your book to be printed in near-real time and shipped domestically to customers without the need to hold books in inventory.
This is a tremendous advantage that truly levels the worldwide book-distribution playing field for self-publishing authors.
Tip 11: Research Your KDP keywords Carefully
Amazon operates the largest dedicated book search engine in the world. In other words, they're the "Google" for books, and like Google, they require that you provide them with keywords that closely match user search-phrases.
These keywords are then used by Amazon's algorithm to present your nonfiction book in search results when users are looking for topics that relate to the subject matter of your book.
Now, a well-chosen keyword set will ensure that your book consistently appears on the first page of search results, and a poorly-chosen keyword set will ensure that it never does.
So, it's of critical importance that you conduct thorough keyword research in order to identify the keywords that will best match the majority of user searches in your book's niche.
The sales of your book or lack thereof will depend on this work, therefore, this is something that you shouldn't attempt to do on your own unless you happen to make a living as a digital marketing expert.
My recommendation is to enlist the help of a book marketing professional to create the 7 keywords that KDP allow you to enter into the setup of your book.
This investment will be repaid many times in book sales over time as people find it easier to discover your title while searching on Amazon.
Tip 12: Write a Winning Book Description in KDP
Your book description is the first significant opportunity you have to sell your book on Amazon.
When readers so a search and your book comes up in the results, aside from your book title and cover, readers will make their purchase determination based on the marketing copy of your description.
A weakly-worded description will invite a hard pass on your book as readers quickly move on to the next one down the list of results, and you'll only get a few seconds to command their attention.
Now, given that Amazon has over 330 million customers who regularly use their internal search engine for products, a strong description will make the difference between healthy and poor sales.
For this reason, it's imperative that you hire the services of a book-marketing professional to help you craft this critical piece of advertising copywriting.
If you want to win at this game, then your Amazon book description must beat the text of your competitors and drive the attention of users to your title.
Don't attempt to do this creative work on your own, unless you make a living as a marketing expert. Keep in mind that the book-marketing specialist that you hire will be helping you in a number of areas that are critical for book sales.
For example, they'll also help you identify the best keywords for your book (Tip11) as well as the best categories for your book (see below).
Tip 13: Select KDP's Categories Carefully
The final marketing element that you need to master in the KDP setup to get a significant leg up on competitors, is the selection of book categories.
Amazon lists over 3,000 nonfiction categories and sub-categories. This means that they keep tabs on over 3,000 nonfiction bestseller lists. Your job is to get on one or many of these.
How do you do that? By carefully planning how you select your categories during your book's KDP setup. But wait a minute, you may think: I thought you make it into a bestseller list only when you sell lots and lots of books…
Well, not necessarily. Each category and subcategory has different criteria for the number of sales that's required to make into its bestseller list.
If your book is in a highly competitive category surrounded by books that move a lot of copies, then it'll take a much higher number of sales in order to gain access to that list.
But if you place you book in a sub-category or sometimes a sub-sub-category and even a sub-sub-sub-category that is populated by books that don't move that much volume, then there's a good chance that you can make into the list.
How? By moving more copies than your competitors on that list. Now, keep in mind that your book has to be in a category that makes sense for your subject matter. However, you aren't required to list your book in the highly-competitive parent category.
Child categories offer much better chances of ranking inside a bestseller list if a) you know what to look for and b) you know how to calculate the number of books competitors are selling on that list.
Now this process is a bit complex and, once again, you'll need to enlist the help of an experienced book-marketing professional to assist you in identifying the best categories for your book.
To get a taste of the research required, I've written a companion article that covers this topic: "How to Promote Your Nonfiction Book to Rank High on Amazon."
Tip 14: Buy Your Author Copies from IngramSpark Not from KDP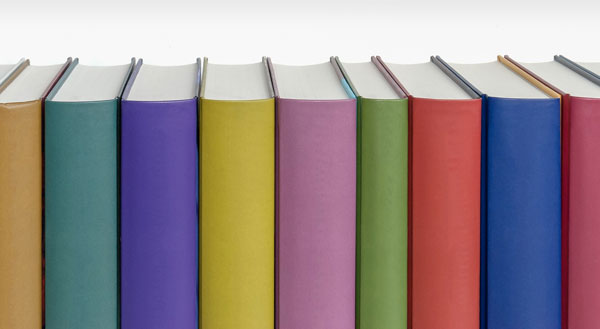 Last but not least, this is a great tip that'll save you a lot of money in the long term.
When you begin to run events in order to promote your book, from seminars and workshops to author signings to public speaking engagements with back-of-the-room sales, you'll want to bring along a quantity of author copies to sell to the audience in attendance.
And the key for those sales is your cost per unit: you want to be able to print these books for the least possible unit cost so that you can maximize your profit.
Now, both Amazon's KDP and IngramSpark offer authors the ability to purchase stock at print cost. However, out of the two only IngramSpark offers volume discounts. And they can become quite substantial when the volume gets into the hundreds of copies.
For example, if you have a number of promotional events lined up over the next several months and you estimate that you'll need a total of 1,000 copies of your book, IngramSpark will sell you those books at a steep 40% discount from the unit print cost while KDP will offer you no discount whatsoever.
So if, say, your print cost is $3.69 for a single copy of a 200-page black and white paperback book at both distributors, you'll pay $3,690 at KDP for 1,000 copies but only $2,214 at IngramSpark.
That's a savings of $1,476!
In Conclusion
By following the above tips you'll be ahead than the vast majority of self-published authors. Yes, these tips take additional effort and a higher financial commitment on your part, but the results will far outweigh your costs.
Keep in mind that your book will become your professional legacy, will be a proxy for your reputation and will establish you as an expert in your field.
Therefore, your self-published nonfiction book must be of the highest possible quality in order to complete effectively with books written by other experts in your niche. These tips will ensure that it does.
If you enjoyed this article and are in the process of self-publishing a nonfiction book, be sure to check out my free nonfiction success guide, drawn from years of experience editing books for bestselling authors (including a New York Times bestseller) and ghostwriting for CEOs and politicians. Simply click here to get instant access.
Ben
Leave me a comment below if you have any questions or a specific need that I can help you address – I operate an author services firm that specializes in helping entrepreneurs, professionals and business owners who want to publish books as a calling card for prospects, to establish their status as an expert or to just to generate additional leads for their businesses.
Here are some related posts I highly recommend: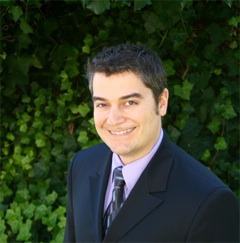 Bennett R. Coles is an award-winning author of six books published through Harper Collins (New York) and Titan Publishing Group (London). He is also the publisher at Promontory Press, editor for multiple bestselling authors (including a NY Times bestseller), ghostwriter for CEOs and politicians and the founder of Cascadia Author Services, a boutique full-service firm that specializes in premium author services specifically designed for busy professionals. Our end-to-end services include writer coaching, ghostwriting, editing, proofing, cover design, book layout, eBook production, marketing, printing and distribution.
Get Our FREE Definitive Guide To Creating A Nonfiction Bestseller Here!