Book Marketing Companies You Should Definitely Avoid
If you're looking for book marketing companies to help you promote your nonfiction book, it's really important that you cross your T's and dot your I's before making any hiring decisions.
Marketing a nonfiction book is a multi-strategy, complex endeavor and should be planned with the assistance of competent professionals. But given that this is an unregulated industry, you're going to need to keep your antennas up.
Many operators are in business to deceive vulnerable authors – we pour our heart and soul into our books and being vulnerable is a by-product of the creative process.
To that end, I've written this article to give you a heads up so that you can avoid disappointment while maximizing the chances of ending up with a book promotion company that's competent and who'll work hard for you and your book.
What You Should Be Looking Out For
Below, you'll find five early warning signs to look out for. Some you'll be able to identify straight out of their websites. Some others will require a pitch meeting before you can uncover them.
In all cases, never proceed to the contract stage if any of the signs below manifest in your interactions with your candidates.
Early Warning Sign #1: Companies with A One-Size-Fits-All Marketing Plan
The first sign of a rookie book marketing company is that they've created a cafeteria-style order menu made out of a multiplicity of marketing packages. This is what I call the one-size-fits-all approach to marketing.
While they'll sing the praises of each package with compelling marketing copy – how each package is perfectly "crafted" for every kind of book – the truth is that marketing is a very fluid business and packaged approaches usually don't work.
If you see static packages on a book marketing company website, even if they offer a large menu of options, stay away from it.
Early Warning Sign #2: Companies that Skip Market Research
Once again on the rookie side of things are companies that'll skip doing their own market research and instead rely entirely on yours.
The problem with this approach is that while as a nonfiction author we may be experts in our field, unless that field happens to be book marketing we're not going to do as thorough a job through our own market research.
This is the main reason you're looking to hire a marketing firm. If your book's market research misses the mark, most of your marketing activities will fall on deaf ears and your book is simply not going to sell.
So, if full and thorough market research isn't the first order of business when a book promotion company pitches to you, then take a pass.
Early Warning Sign #3: Companies that Do "All-Over-The-Map" Marketing
Inexperienced book marketing companies will overwhelm you with all the things they want to do to maximize your book sales. They'll impress you with their social media knowledge, their earned media strategies, their paid-advertising prowess, their SEO skills, their email-marketing expertise, etc.
But, there's an old maxim in the marketing world: "Market to Everyone and Sell to No One." Unless your candidate company can focus on your target audience using strategies that are known to work with them, you might as well be throwing money into a burning pit.
What you're looking for is a company that can show you a specific number of marketing strategies and tactics that are focused on your target audience and nothing else.
The formula for success in book marketing is to niche down and go deep, not to go broad and shallow. The later will simply fail to connect with your target audience.
Early Warning Sign #4: Companies that Spam People
As an extension on the above early warning sign, if a book marketing company makes part of their pitch sending press releases to tens or hundreds of thousands of people (their arguments being "if only 1% of them buy your book"), take a pass.
The same goes for mailing out hundreds of media kits with copies of your book in the hopes of landing a few interviews. Spamming of any kind just doesn't work. The only thing that works is spending the time to build relationships first.
Early Warning Sign #5: Companies that Push Paid Marketing Channels
Finally, companies that insist you run paid ads for your book, that you pay for book reviews and that you use paid press-release services are not in it to help you sell your book. They are in it to profit from unsuspecting authors.
The book marketing business is fraught with companies that manipulate author's egos for their profit – stay away from "pay for performance" services.
If you see any of the above paid services on their websites as part of a smorgasbord of "book marketing solutions," then take an immediate pass.
Next Steps
When it comes to finding the right book marketing company for your nonfiction book, it's better to take your time and not rush into any decisions. Sit down with the candidates on your short list and ask lots of questions.
Before you make any hiring decisions, read the articles in my recommended list below so that you're well informed of what it really takes to run a successful book marketing campaign.
Good luck on your search!
If you enjoyed this article and are in the process of publishing or promoting a nonfiction book, be sure to check out my free nonfiction success guide, drawn from years of experience editing books for bestselling authors (including a New York Times bestseller) and ghostwriting for CEOs and politicians. Simply click here to get instant access.
Ben
Leave me a comment below if you have any questions or a specific need that I can help you address – I operate an author services firm that specializes in helping entrepreneurs, professionals and business owners who want to publish books as a calling card for prospects, to establish their status as an expert or to just to generate additional leads for their businesses.
Here are some related posts I highly recommend:
The 7 Most Effective Book Promotion Ideas For Nonfiction Authors
Learn How to Market a Nonfiction Book to Get Solid Results
Write Your Own Book and Become an Expert: 11 Reasons Why You Should
The Best Self-Publishing Sites For Nonfiction Authors
Make Your Own Book And Add 7 Revenue Streams To Your Business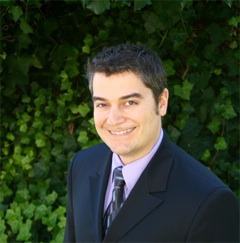 Bennett R. Coles is an award-winning author of six books published through Harper Collins (New York) and Titan Publishing Group (London). He is also the publisher at Promontory Press, editor for multiple bestselling authors (including a NY Times bestseller), ghostwriter for CEOs and politicians and the founder of Cascadia Author Services, a boutique full-service firm that specializes in premium author services specifically designed for busy professionals. Our end-to-end services include writer coaching, ghostwriting, editing, proofing, cover design, book layout, eBook production, marketing, printing and distribution.
I have a book being published by Fulton press about my father:Paul S Endy Las Vegas casino gaming legend. It is a non-fiction book about my my dad and the history of Las Vegas…how he rose to a legend by developing and improving casino gaming chips and casino equipment. I have already been approached by Netflix about a movie. However, I am trying to find out the best way to market the book mostly to the gaming industry. I also got testimonials for the back cover of the book from: Wayne Newton, Mayor Oscar Goodman (who represented the mob) and Michael Gaughan who's family owned the El Cortez, Barbary and he owns The South Point Hotel.
Than You,
Eric P. Endy

Thanks for the guidance on your article Ben. Really appreciate ?

I initially used Draft2digital for my free lead book – Turn On Your Energy. Then I went to Amazon so I could link Turn On Your Energy with my main book – The Energy To Thrive. Since Amazon would not let Turn On Your Energy be free, at .99c Turn On Your Energy did not go anywhere. And I did not get the flow thru of an increase in sales for The Energy To Thrive. What to do????????
Get Our FREE Definitive Guide To Creating A Nonfiction Bestseller Here!