Write Your Own Book and Become an Expert: 11 Reasons Why You Should
It's a well-known fact in nonfiction circles that writing a book in your area of mastery can create the perception that you're an expert virtually overnight.
Having the pedigree of a published book confers on authors an aura of expertise in the eyes of prospects, peers, the media, your industry, your competitors and society at large.
Less well-known are the specific benefits that you'll gain by the mere act of publishing your book. My goal with this article is to open your eyes to the many profitable opportunities that await you once you do so.
Here are 11 reasons why you should establish your expertise by writing a nonfiction book:
Reason 1: Being an Expert Will Set You Apart from Your Competitors
97% of people who begin writing a book never get around to publishing it, and that includes your competitors. Being part of the remaining 3% puts you in an exclusive club and you can leverage this advantage in multiple ways.
As an example, whenever you bid against a competitor for a lucrative contract, you can use your book as a calling card. More often than not (all else being equal), the cachet of your book will be enough to push your bid over the fence and make you land the contract.
Reason 2: Being an Expert Will Allow You to Substitute Paid Media with Earned Media
Media outlets love to interview experts. Radio, television and online & offline print media use business models that constantly demand new and fresh content – and if you play your cards right, you may even become the media "go-to" expert in your field.
For example, the popular Neil deGrasse Tyson, director of the Hayden Planetarium in New York City, was a little-known astrophysicist when he started publishing monthly columns in a scientific magazine that he eventually turned into a nonfiction book.
Over time, he began to land media interviews and as he perfected the art of the sound byte he become a darling of television interviewers. Throughout the years, he was able to leverage his newfound fame as a scientific expert to sell millions of books and host popular radio and TV shows and podcasts.
Reason 3: Being an Expert Will Make People Want to Buy from You
As you become recognized as an expert and expand your earned media outreach and public speaking opportunities, you'll notice how you no longer have to chase after clients – instead they'll start chasing after you!
It's quite common for experts to get to a point where they have to start turning people away because there are simply not enough hours in the day to meet the demand, which is a great problem to have.
At this stage you can develop ways to franchise your professional services, for example, by offering a scalable solution provided by people you train.
Reason 4: Being an Expert Will Attract New Revenue Opportunities
Another benefit of being an expert is the desire of other businesses to enter into ventures with you. Here are five typical examples:
1- Leveraging Other Experts' Lists
Experts in complementary fields who share a common audience with you will begin to offer you their mailing lists to promote your services in exchange for you allowing them to promote theirs through your list.
For example, if you're an expert nutritionist you might be invited to exchange lists with a fitness expert who caters to the same demographic as you. Your activities are complementary and that means new revenue opportunities for both.
2- Developing Strategic Partnerships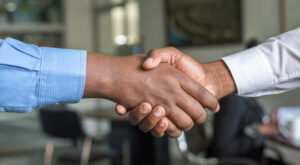 As an expert, you'll also be able to enter into partnerships which add value to your partner's offering by creating new, premium products in a revenue-sharing arrangement.
For example, you can help a nutrition-product company market a premium product package backed by your expert seal of approval, which may include your own product or service as part of the offering.
3- Attracting Sponsors for Your Events
When you're an expert who holds regular events, such as seminars, talks, workshops, etc., you'll be able to enter into sponsorship agreements with suppliers to advertise their products at your events.
4- Cross-Marketing Opportunities
Another revenue opportunity are cross-marketing deals, where you get to promote your products alongside someone else's, boosting each other's revenues.
A classic cross-marketing example is Amazon's cross-promotional area in your book page where they show other books that are similar to yours (and vice versa) with the message "Customers who bought this also bought…"
5- Monetizing Your Personal Brand
Finally, you'll be able to "lend" your name to boost the sales of someone else's product or service, with a corresponding share of the revenues.
An everyday example is the use of the pictures of sports celebrities on cereal boxes to boost unit sales.
Reason 5: Being an Expert Will Draw More People to Your Events and More Readers to Your Books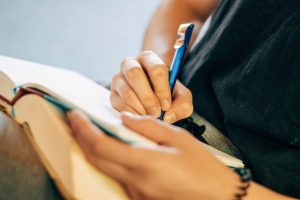 As a natural extension of being recognized as an expert in your field, you'll simply attract a lot more people to your events with the same marketing effort. When your audiences increase over time, so will demand for your books.
Once you develop your readership for a given book, you'll be able to leverage it into near-guaranteed sales for future books. Going back to Neil deGrasse Tyson's example, he's been able to leverage sales of his initial book into 25 titles over two decades, many of which became instant bestsellers.
Reason 6: Being an Expert Will Draw More Followers on Social Media
By developing a social media presence as an expert, you're in an ideal position to leverage the ability of these platforms to create a real-time, direct path of communication with global audiences and become an influencer in your field.
Reason 7: Being an Expert Will Generate Increased Traffic to Your Website
As you become known as an expert and begin to blog regularly, a lot of websites will begin linking to your articles for the benefit of their audiences resulting in increased traffic to your website at no cost to you.
For example, all it takes is a single mention (with a corresponding link back to your article) from the New York Times, Bloomberg News, USA Today or the Huffington Post to make your website traffic skyrocket.
Reason 8: Being an Expert Will Attract More Invites to Become a Guest Contributor
As a consequence of your expertise, particularly if you're active on social media and blogging (which I highly recommend) you'll be invited to become a contributor on influential sites.
In doing do, your recognition will increase and so will your backlinks, driving even more traffic to your website. Here are some typical examples:
Blogs
There are many important industry and general news blogs that are constantly looking for expert contributors to add to their roster. Huffington Post is a popular example.
By becoming a regular contributor, your recognition will increase and so will your traffic as guest spots always include a link back to your website.
Podcasts and Video Channels
Outside of the written world, many outlets that produce regular podcasts and operate YouTube channels with large audiences are also constantly looking for expert contributors like you to interview.
Reason 9: Being an Expert Will Allow You to Increase Your Professional Fees
A nice side-effect of becoming a recognized expert is that it'll allow you to increase your professional fees quite dramatically.
This is a matter of basic supply and demand: demand for your professional services will increase demand on your limited time, which will automatically drive up your fees.
The funny thing is, people will be glad to pay you more because your time will become a scarce commodity and our brains are wired to want that which is scarce much more than that which is widely available (your competitor's services!).
Reason 10: Being an Expert Will Attract Higher Paid Speaking Engagements
Another side-effect of being deemed an expert is an increase in your paid speaking fees. This is also the result of supply and demand. Event planners pay experts more money because they draw larger audiences, which increases the event's revenue.
As your public-speaking career evolves and you become more recognized in the speaking circuit (and also publish more books) you'll notice how the same speaking gig that used to generate $5,000 in fees will double to $10,000 and then double again to $20,000.
And this is just for experts who are known in their industry but who aren't celebrities outside of their field yet. If you're lucky enough to become a celebrity in your own right, then you'll be able to double your fees again and again.
Reason 11: Being an Expert Will Generate More Referrals from Other Businesses
Finally, as word of your expertise spreads, other businesses that don't offer what your do will begin to refer business your way because they'll implicitly trust you.
They will rather send their business to an expert who will make them look good than sending it to someone else who isn't as well known.
Next Steps:
I hope by now that I have convinced you of the benefits of writing your own nonfiction book! If you need help in getting started, read my companion post How to Write a Compelling Book in 12 Steps: A Must-Read Guide for Nonfiction Authors and also check out my recommended reading list below.
All the best!
If you enjoyed this article and are in the process of writing a nonfiction book, be sure to check out my free nonfiction success guide, drawn from years of experience editing books for bestselling authors (including a New York Times bestseller) and ghostwriting for CEOs and politicians. Simply click here to get instant access. Simply click here to get instant access.
Ben
Leave me a comment below if you have any questions or a specific need that I can help you address – I operate an author services firm that specializes in helping entrepreneurs, professionals and business owners who want to publish books as a calling card for prospects, to establish their status as an expert or to just to generate additional leads for their businesses.
Here are some related posts I highly recommend: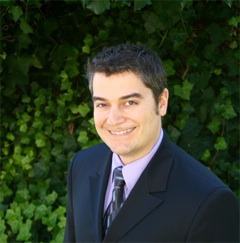 Bennett R. Coles is an award-winning author of six books published through Harper Collins (New York) and Titan Publishing Group (London). He is also the publisher at Promontory Press, editor for multiple bestselling authors (including a NY Times bestseller), ghostwriter for CEOs and politicians and the founder of Cascadia Author Services, a boutique full-service firm that specializes in premium author services specifically designed for busy professionals. Our end-to-end services include writer coaching, ghostwriting, editing, proofing, cover design, book layout, eBook production, marketing, printing and distribution.
Get Our FREE Definitive Guide To Creating A Nonfiction Bestseller Here!