12 Nonfiction Short Author Bio Examples Plus 6 Steps to the Perfect Bio
In this article you'll find 12 short author bio examples for your nonfiction book and you'll also learn the 6 steps that are instrumental in creating a bio that's compelling and that enhances the marketing message on your book cover.
I'll begin by outlining the 6 key components of the perfect nonfiction author bio and then end by showing you specific examples of great short author bios from established writers in each of the 12 bestselling nonfiction categories on Amazon.
Here are the 6 steps:
Step 1: Always use a professional headshot in your bio
When it comes to author bios, this information will be shown not only on the back cover of your book but also on the author pages of your website, online bookstores and any other website where you've contributed content.
It's imperative that you invest in a professional photographer for your headshot. Most authors prefer to use a black & white headshot, but many choose a color image instead. Check the top selling books in your niche for inspiration on colors and poses.
Step 2: Write your bio in the third person, starting with your full name
The vast majority of author bios are written in the third person. A small percentage uses the first person, but this is typically done to abide by the publishing standards of websites where you're a contributor.
Nonfiction books benefit from bios written in the third person because doing so contributes to the expert persona of the author.
Step 3: State your area of expertise and how long you've practiced in it
The next sentence or paragraph in your bio will state in few words your area of expertise, which should naturally be of high relevance to your target audience, and also the length of time of your training.
If the length of your experience is shorter than 5-7 years, you'll be better off not quoting a number in your bio – you don't want to create the perception that you're a newbie.
Step 4: Explain what you do in relation to the needs of your target audience
(Note: this section is optional but recommended for some categories, such as self-help, health, dieting, spirituality, etc.)
This step is different than Step 3 in that your focus is less on your area of expertise (e.g. … is a certified psychologist with 20 years of experience) and more on what you specifically do that's relevant to the needs of your target audience (e.g. … has drawn on breakthrough principles of cognitive therapy to help people overcome the fear of intimacy, irrational low self-esteem and other self-defeating behavior patterns).
Step 5: State your current/recent work-business credentials (including awards, bestselling titles, etc.)
This is the part where you sing your praises. However, this isn't meant to brag but to add third-party validation to what you're bringing to the table. The more recognizable the third parties, the more seriously you'll be taken.
Step 6: Bring the bio to a close with a personal touch
(Note: this step is optional but recommended)
Since your nonfiction book will automatically paint you as an expert, perhaps making you appear distant from the common person, it's always a good idea to bring up elements from your personal life to show the reader that you're relatable.
Note that this section may not be as relevant in certain categories, e.g. money and finance, academic or scientific subjects.
Short Author Bio Examples
Since nonfiction topics are so vast and no one size fits all, here are specific examples from each one of the top 12 bestselling nonfiction categories on Amazon that you can use for reference:
1) Biographies & Memories
Title:Hillbilly Elegy: A Memoir of a Family and Culture in Crisis
Short Author Bio: J.D. Vance grew up in the Rust Belt city of Middletown, Ohio, and the Appalachian town of Jackson, Kentucky. He enlisted in the Marine Corps after high school and served in Iraq. A graduate of the Ohio State University and Yale Law School, he has contributed to the National Review and is a principal at a leading Silicon Valley investment firm. Vance lives in San Francisco with his wife and two dogs.
Analysis: This is a textbook implementation of the above 6-step process, with the optional Step 4 excluded from the bio.
2) Self-Help
Title: The Gifts of Imperfection: Let Go of Who You Think You're Supposed to Be and Embrace Who You Are
Short Author Bio: Dr. Brené Brown is a research professor at the University of Houston where she holds the Huffington Foundation – Brené Brown Endowed Chair at The Graduate College of Social Work. She has spent the past two decades studying courage, vulnerability, shame, and empathy and is the author of five #1 New York Times bestsellers: The Gifts of Imperfection, Daring Greatly, Rising Strong, Braving the Wilderness, and her latest book, Dare to Lead, which is the culmination of a seven-year study on courage and leadership. Brené lives in Houston, Texas with her husband, Steve. They have two children, Ellen and Charlie.
Analysis: Another textbook implementation, this time including Step 4.
3) Religion & Spirituality
Title: Awaken: 90 Days with the God Who Speaks
Short Author Bio: Priscilla Shirer is a wife and mom first, but put a Bible in her hand and a message in her heart, and you'll see why thousands meet God in powerful, personal ways at her conferences and through her books and Bible studies. She and her husband, Jerry, lead Going Beyond Ministries through which they provide spiritual support and resources to the body of Christ. They count it as their greatest privilege to serve every denomination and culture across the spectrum of the church. Between writing and studying, you'll probably find Priscilla at home cleaning up after (and trying to satisfy the appetites of) her three rapidly growing boys.
Analysis: Here, the author has chosen to end her bio with a mundane anecdote from her personal life to counter the possible perception of a religious leader that may have little in common with her followers.
4) Health
Title: This Naked Mind: Control Alcohol, Find Freedom, Discover Happiness & Change Your Life
Short Author Bio: Annie Grace grew up in a one-room log cabin without running water or electricity outside of Aspen, Colorado. She discovered a passion for marketing and after graduating with a Masters of Science (Marketing) she dove into corporate life. At the age of 26, Annie was the youngest vice president in a multinational company, and her drinking career began in earnest. At 35, in a global C-level marketing role, she was responsible for marketing in 28 countries and drinking almost two bottles of wine a night. Knowing she needed a change but unwilling to submit to a life of deprivation and stigma, Annie set out to find a painless way to regain control. Annie no longer drinks and has never been happier. She left her executive role to write this book and share This Naked Mind with the world. In her free time, Annie loves to ski, travel (26 countries and counting), and enjoy her beautiful family. Annie lives with her husband and two sons in the Colorado mountains.
Analysis: Given her lack of formal training, the author chose to expand Step 4 into a mini narrative of her personal journey in order to illustrate why she's qualified to write this book.
5) Dieting
Title:Instant Loss: Eat Real, Lose Weight: How I Lost 125 Pounds
Short Author Bio: Brittany Williams, a mother of three, blogger and self-proclaimed lover of food, decided to make a big change in her diet by removing processed snacks, takeout and high-calorie meals from her family's menus. She replaced those foods with healthier meals she could make in her Instant Pot. She has since lost 125 lbs and has been featured in several media outlets including Good Morning America, The Today Show, US Weekly and more.
Analysis: Here the author is using personal accomplishments and the resulting mainstream media exposure as a way to prop up her credibility, in part due to her lack of formal credentials.
6) Fitness
Title:Ready to Run: Unlocking Your Potential to Run Naturally
Short Author Bio: Dr. Kelly Starrett is a coach, physical therapist, author, speaker, and co-founder of MobilityWOD.com, which has revolutionized how athletes think about human movement and athletic performance. His first two books, Becoming A Supple Leopard and Ready To Run, are New York Times and Wall Street Journal Bestsellers. Becoming A Supple Leopard was also one of the 100 Most Notable Books of 2013 on Amazon. Kelly is also the co-author of the Wall Street Journal Bestseller, Deskbound, which he wrote with his wife Juliet.
Analysis: Here we see a strong focus on accomplishments because in this market niche the credibility of the author's results-driven body of work is key. A personal touch or personal details are less relevant in this category and therefore omitted.
7) Politics & Social Sciences
Title:Catch and Kill: Lies, Spies, and a Conspiracy to Protect Predators
Short Author Bio: Ronan Farrow is an investigative journalist who writes for The New Yorker and makes documentaries for HBO. He has been an anchor and reporter at MSNBC and NBC News, and his writing has appeared in publications including The Wall Street Journal and The Washington Post. A series of stories he wrote in 2017 exposed the first allegations of sexual assault against the movie producer Harvey Weinstein. Prior to his work as a journalist, he served as a State Department official in Afghanistan and Pakistan and reported to the Secretary of State as a senior official focused on youth uprisings. He is a Yale Law School-educated attorney and studied at Oxford as a Rhodes Scholar. He is a winner of the Pulitzer Prize for Public Service, the George Polk Award, and the National Magazine Award, among other commendations, and has been named one of Time magazine's 100 Most Influential People (and also one of People's Sexiest Men Alive, which doesn't have anything to do with his career, but he still brings it up a lot)
Analysis: In this bio the author's "celebrity" credentials take the place of center stage. Interestingly, as a counterpoint to the seriousness of the subject matter, the author chose to close his bio with a bit of humor and levity.
8) Cookbooks, Food & Wine
Title:The Easy 5-Ingredient Ketogenic Diet Cookbook: Low-Carb, High-Fat Recipes for Busy People on the Keto Diet
Short Author Bio: Jen Fisch, creator of the blog Keto In The City, and international best-selling cookbook author, is passionate about offering simple solutions for following the ketogenic lifestyle. She is a single, working mother who has battled autoimmune disorders for 20 years and has turned to the kitchen to find simple, delicious ways to make the ketogenic diet work for her busy lifestyle. She is not a nutritionist or trained chef, just a determined mom who searched high and low for a way of eating that would reduce the inflammation caused by her autoimmune disorders and allow her to feel like the very best version of herself. She lives with her daughter in Hermosa Beach, California
Analysis: Since the author lacks formal training, she chose to share something from her personal experience in the bio by showcasing results in order to strengthen her credibility. Her goal is to attract a reader who's currently suffering from the same ailment that she figured out a way out of.
9) Business & Money
Title:It's Your Ship: Management Techniques from the Best Damn Ship in the Navy
Short Author Bio: Captain D. Michael Abrashoff is a graduate of the U.S. Naval Academy in Annapolis, MD, and was a military assistant to the former secretary of defense, the Honorable Dr. William J. Perry. Abrashoff left the navy in 2001 and became the founder and CEO of Grassroots Leadership, Inc. in Boston. You can visit his website at www.grassrootsleadership.com.
Analysis: In this bio the author chose not to follow Steps 4 or 6 – in fact, this is not uncommon in this category of nonfiction.
10) Parenting & Relationships
Title:Parenting from the Inside Out: How a Deeper Self-Understanding Can Help You Raise Children Who Thrive
Short Author Bio: Daniel J. Siegel, M.D., is an internationally acclaimed author, award-winning educator, and child psychiatrist. He is currently a clinical professor of psychiatry at the UCLA School of Medicine where he also serves as a co-investigator at the Center for Culture, Brain, and Development and co-director of the Mindful Awareness Research Center. He is also the Executive Director of the Mindsight Institute, an educational center devoted to promoting insight, compassion, and empathy in individuals, families, institutions and communities. He is the Founding Editor of the Norton Professional Series on Interpersonal Neurobiology. He lives in Los Angeles with his wife and two children.
Analysis: This author bio is another textbook implementation of Steps 1-6.
11) Education & Teaching
Title:Self-theories: Their Role in Motivation, Personality, and Development
Short Author Bio: Carol S. Dweck, Ph.D., is widely regarded as one of the world's leading researchers in the fields of personality, social psychology, and developmental psychology. She has been the William B. Ransford Professor of Psychology at Columbia University and is now the Lewis and Virginia Eaton Professor of Psychology at Stanford University and a member of the American Academy of Arts and Sciences. Her scholarly book Self-Theories: Their Role in Motivation, Personality, and Development was named Book of the Year by the World Education Fellowship. Her work has been featured in such publications as The New Yorker, Time, The New York Times, The Washington Post, and The Boston Globe, and she has appeared on Today and 20/20. She lives with her husband in Palo Alto, California.
Analysis: Another textbook implementation…
12) Crafts, Hobbies & Home
Title:The Life-Changing Magic of Tidying Up: The Japanese Art of Decluttering and Organizing
Short Author Bio: Marie Kondo is a tidying expert, bestselling author, star of Netflix's hit show, "Tidying Up With Marie Kondo," and founder of KonMari Media, Inc. Enchanted with organizing since her childhood, Marie began her tidying consultant business as a 19-year-old university student in Tokyo. Today, Marie is a renowned tidying expert helping people around the world to transform their cluttered homes into spaces of serenity and inspiration. Marie has been featured on more than fifty major Japanese television and radio programs as well as in Time Magazine, The New York Times, The Wall Street Journal, The London Times, Vogue Magazine, the Ellen Show, the Rachael Ray Show and many more. She has also been listed as one of Time Magazine's 100 most influential people.
Analysis: In this bio the author relies on mainstream media validation to make her case for expertise given her established celebrity status in the niche.
Next Steps
Now I've shown you the way bios in titles written by a number of established authors plus you have the tools you need to write an author bio for your nonfiction book. Before you put pen to paper, however, check out author bios in the top books in your niche to see which steps are more or less relevant in your case.
To do so you'll need to make a special trip to your local bookstore or library and take notes, because Amazon's Look Inside feature doesn't show back covers where the author bio is typically placed.
Once you do this research, you'll have all the information you need to jump into action and craft a compelling author bio that'll act as a great bookend to the marketing copy on your cover.
Best of luck!
If you enjoyed this article and are in the process of publishing a nonfiction book, make sure to check out my free nonfiction success guide, drawn from years of experience editing books for bestselling authors (including a New York Times bestseller) and ghostwriting for CEOs and politicians. Simply click here to get instant access.
Ben
Leave me a comment below if you have any questions or a specific need that I can help you address – I operate an author services firm that specializes in helping entrepreneurs, professionals and business owners who want to publish books as a calling card for prospects, to establish their status as an expert or to just to generate additional leads for their businesses.
Here are some related posts I highly recommend: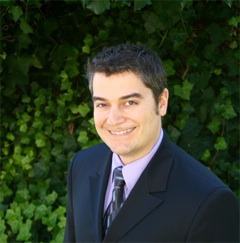 Bennett R. Coles is an award-winning author of six books published through Harper Collins (New York) and Titan Publishing Group (London). He is also the publisher at Promontory Press, editor for multiple bestselling authors (including a New York Times bestseller), ghostwriter for CEOs and politicians and the founder of Cascadia Author Services, a boutique full-service firm that specializes in premium author services specifically designed for busy professionals. Our end-to-end services include writers coaching, ghostwriting, editing, proofing, cover design, book layout, eBook production, book promotion, social media marketing, printing and distribution.
Get Our FREE Definitive Guide To Creating A Nonfiction Bestseller Here!