711 Paragraph Transition Words for Nonfiction Authors
If your book is the building and your chapters are the floors, your paragraphs are the bricks.
For your nonfiction book to be read and enjoyed by your readers, your flow of ideas must be carefully developed one brick at a time, making sure that you craft each idea fully within its paragraph and then transition to the next idea in a clear way.
The literary device that you'll use for this purpose is the transition word or transition phrase. Now, since the universe of transitions is extensive, I've divided it into groups based on the need and intent of the author. For example, if your upcoming idea clarifies or expands on the previous one, you would then use a "Clarification" transition, such as In other words, or To put it another way.
If your upcoming idea is connected to the previous one, you'd use a "Connection" transition, such as Additionally, or Moreover, and so on.
So without further ado, here are 711 paragraph transition words and phrases you can use, divided into the following 29 groups:
1-Addition, 2-Agreement, 3-Causation, 4-Chronology, 5-Clarification, 6-Comparison, 7-Concession, 8-Conclusion, 9-Connection, 10-Consequence, 11-Contrast, 12-Details, 13-Effect, 14-Emphasis, 15-Examples, 16-Exception, 17-Generalization, 18-Illustration, 19-Importance, 20-Intensification, 21-Location, 22-Opposition, 23-Proof, 24-Purpose, 25-Restatement, 26-Repetition, 27-Sequence, 28-Similarity, 29-Summary
Additionally
Again
Also
An additional
And
And then
Another
Apart from this
As a result
As well as
Besides
Both-and
Consequently
Coupled with
Finally
First
For example
For instance
Further
Furthermore
However
In addition
In addition to
In fact
In the same way
In the second place
Lastly
Likewise
Moreover
Next
Not only-but also
Not only…but also
Otherwise
Second
Similarly
Therefore
Thus
What's more
As a matter of fact
As well as
By the same token
Comparatively
Correspondingly
Coupled with
Equally
Equally important
First
Furthermore
Identically
In addition
In like manner
In the first place
In light of
In the same fashion
In the same way
Like
Likewise
Moreover
Not only … but also
Not to mention
Of course
Second
Similarly
Then
Third
To say nothing of
Together with
Uniquely
Accordingly
And so
As
As / so long as
As a result
Because
Because of
Consequently
Due to
For fear that
For that reason
For the purpose of
Given that
Granted (that)
Hence
If…then
In case
In order to
In the event that
In the hope that
In view of
Inasmuch as
Lest
On account of
On condition
Only / even if
Otherwise
Owing to
Provided that
Seeing / being that
Since
So as to
So that
Therefore
Thus
To the end that
Unless
When
Whenever
Wherefore
While
With this in mind
With this intention
About
Above all
After
After a few hours
Afterward
Afterwards
All of a sudden
Always
And then
Another
As long as
As soon as
At first
At last
At length
At the present time
At the same time
At this instant
At this time
Before
By the time
Concurrently
During
During the morning
Earlier
Eventually
Finally
First
First and foremost
First or firstly
Following
For a minute
Formerly
Forthwith
From time to time
Further
Generally
Hence
Henceforth
Immediately
In a moment
In due time
In order to
In the first place
In the meantime
In time
Instantly
Last
Last but not least
Later
Meanwhile
Most important
Never
Next
Now
Now that
Occasionally
Once
Ordinarily
Presently
Previously
Prior to
Quickly
Rarely
Second or secondly
Shortly
Simultaneously
Since
So far
Sometimes
Soon
Sooner or later
Straightaway
Subsequently
Suddenly
Then
Thereafter
Third or thirdly
This time
To begin with
Until
Until now
Up to the present time
Usually
When
Whenever
While
Without delay
In other words
That is
That is to say
To clarify
To explain
To put it another way
To rephrase it
Although
Although this may be true
Analogous to
Balanced against
But
By comparison
Compared to
Conversely
Equally
However
In a similar fashion
In a similar manner
In comparison
In contrast
In like fashion
In like manner
In the same way
Likewise
Meanwhile
Nevertheless
On the contrary
On the other hand
Similarly
Up against
Vis a vis
Where
Whereas
Granted
It is true
Naturally
Of course
To be sure
After all
All in all
All things considered
Altogether
As can be seen
As has been noted
As shown above
By and large
Definitely
For the most part
Generally speaking
Given these points
In a word
In any event
In brief
In conclusion
In either case
In essence
In fact
In short
In summary
In the final analysis
In the long run
Obviously
On balance
On the whole
Ordinarily
Overall
To sum up
To summarize
Ultimately
Usually
Additionally
Again
Also
And
As a result
Besides
Even more
Finally
First
Firstly
Further
Furthermore
In addition
In the first place
In the second place
Last
Lastly
Moreover
Next
Not
Or
Second
Secondly
Accordingly
As a result
Because
Consequently
Due to
For this reason
Hence
In other words
Since
So
So that
Then
Therefore
Thus
With the result that
After all
Alternatively
Although
And yet
At the same time
But
Contrarily
Conversely
Despite
Differing from
Even so
However
In contrast
In spite of
Nevertheless
Nonetheless
Nor
Notwithstanding
On one hand
On the contrary
On the other hand
Or
Otherwise
Rather
Though
Unlike
Whereas
While this may be true
Yet
Especially
In detail
In particular
Including
Namely
Specifically
To enumerate
To explain
To list
Accordingly
As a result
Because the
Consequently
For
For this reason
Forthwith
Hence
Henceforth
In effect
In that case
Then
Therefore
Thereupon
Thus
Under those circumstances
Above all
Indeed
Truly
Of course
Certainly
Surely
In fact
Really
In truth
Again
Besides
Also
Furthermore
In addition
Definitely
Obviously
Absolutely
Positively
Naturally
Surprisingly
Always
Forever
Unquestionably
Without a doubt
Undeniably
Extremely
In any case
Perennially
Eternally
Never
Emphatically
Without reservation
Undoubtedly
Clearly
It should be noted
Importantly
Particularly
Especially
In particular
Chiefly
Singularly
With attention to
Another key point
As an example
As an illustration
By all means
Certainly
Chiefly
E.g.
Especially
Explicitly
Expressly
First thing to remember
For example
For instance
For one thing
For this reason
Frequently
Important to realize
In another case
In detail
In fact
In general
In other words
In particular
In this case
In this situation
Including
Indeed
Like
Markedly
Namely
Notably
On the negative side
On the positive side
On this occasion
Particularly
Point often overlooked
Significantly
Specifically
Such as
Surely
Surprisingly
Take the case of
That is
That is to say
Thus
To be sure
To clarify
To demonstrate
To emphasize
To enumerate
To explain
To illustrate
To point out
To put it another way
To put it differently
To repeat
Truly
With attention to
With this in mind
Despite
However
In spite of
Nevertheless
Of course
Once in a while
Sometimes
Still
Yet
As a rule
As usual
For the most part
For this purpose
Generally
Generally speaking
Ordinarily
Therefore
To this end
Usually
With this in mind
With this purpose in mind
For example
For instance
In other words
In particular
Namely
Specifically
Such as
Thus
To illustrate
Chiefly
Critically
Foundationally
Most importantly
Of less importance
Primarily
In fact
Indeed
No
Of course
Surely
To repeat
Undoubtedly
Without doubt
Above
Across
Adjacent
Adjacent to
Along the edge
Alongside
Amid
Among
Around
At the bottom
At the front
At the left
At the rear
At the right
At the top
Before
Behind
Below
Beneath
Beside
Between
Beyond
Centrally
Down
From
Further
Here
Here and there
In front of
In the background
In the center
In the center of
In the distance
In the forefront
In the foreground
In the middle
Near
Nearby
Nearer
Neighboring on
Next
Next to
On the side
On this side
On top
Opposite
Opposite to
Out of sight
Over
Peripherally
Straight ahead
Surrounding
There
To the left/right
Under
Up
Where
Wherever
Within sight
Above all
After all
Albeit
Although
Although this may be true
As much as
At the same time
Be that as it may
Besides
But
Conversely
Despite
Different from
Even so / though
Even though
However
In contrast
In reality
In spite of
Instead
Nevertheless
Nonetheless
Notwithstanding
Of course … but
On the contrary
On the other hand
Or
Otherwise
Rather
Regardless
Still
Then again
Unlike
Whereas
While
Yet
Although
At any rate
At least
Because
Besides
Even though
Evidently
For the same reason
Furthermore
Granted that
In addition
In any case
In fact
In spite of
Indeed
Moreover
Obviously
Of course
Since
That is
Though
While it may be true
For this purpose
In order that
So that
To that end
To this end
In brief
In essence
In other words
In short
Namely
That is
That is to say
To put it differently
As I have noted
As I have said
In brief
After
Afterward
And so forth
And then
At first
At the same time
At this point
At this time
Before this
Concurrently
Consequently
Earlier
Finally
First
First of all
Following this
For now
For the time being
Hence
In conclusion
In time
Later
Meanwhile
Next
Now
Previously
Second
Simultaneously
Soon
Subsequently
Then
Therefore
Third
Thus
While
By the same token
Here
In like manner
In similar fashion
In the same way
Likewise
Wherever
Accordingly
After all
All things considered
As a result
As I have said
As I have shown
As previously stated
Briefly
Consequently
Finally
Given these points
Hence
In brief
In conclusion
In short
In sum
In summary
In the end
Lastly
On the whole
Overall
Summing up
Therefore
Thus
To conclude
To sum up
To summarize
If you enjoyed this article and are in the process of writing a nonfiction book, be sure to check out my free nonfiction success guide, drawn from years of experience editing books for bestselling authors (including a New York Times bestseller) and ghostwriting for CEOs and politicians. Simply click here to get instant access.
Ben
Leave me a comment below if you have any questions or a specific need that I can help you address – I operate an author services firm that specializes in helping entrepreneurs, professionals and business owners who want to publish books as a calling card for prospects, to establish their status as an expert or to just to generate additional leads for their businesses.
Here are some related posts I highly recommend: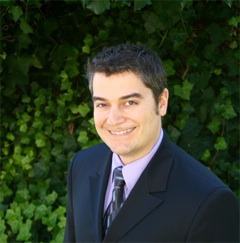 Bennett R. Coles is an award-winning author of six books published through Harper Collins (New York) and Titan Publishing Group (London). He is also the publisher at Promontory Press, editor for multiple bestselling authors (including a NY Times bestseller), ghostwriter for CEOs and politicians and the founder of Cascadia Author Services, a boutique full-service firm that specializes in premium author services specifically designed for busy professionals. Our end-to-end services include writer coaching, ghostwriting, editing, proofing, cover design, book layout, eBook production, marketing, printing and distribution.

Get Our FREE Definitive Guide To Creating A Nonfiction Bestseller Here!