The Essentials of Writing: A Guide to Crafting Clear and Effective Content
Writing can be an intimidating and overwhelming task for many. It's not just about putting words on paper – it's about crafting clear, concise, and compelling content.
This guide will provide insight into the essentials of writing, giving you the tools to create engaging and readable content.
Whether you are a professional writer, a student, or an amateur who just wants to learn how to write better, this guide will show you the basics of developing a well-crafted piece.
We examine the different components of writing, such as structure, tone, and style. And we'll explore how to develop your voice and create content that resonates with your readers.
With this guide, you can create content that stands out and grabs your audience's attention.
How can I improve my writing?
High school students spend a lot of time learning the essentials in writing. However, language lessons in school were often a little dry and uninspiring. So, it's no surprise that most of us leave high school without an effective writing process.
School learning is all grammar instruction, writing checklists, and composition skills, but – often – students understand little of the step-by-step approach of good writing practice.
Most high school and middle school students end up so confused by grammar rules and the essentials in writing that they rarely put pen to paper to write anything meaningful ever again.
And that's a tragedy. Because – actually – the rules are relatively straightforward (and apps can help us improve our work!).
What are the elements of good writing?
This is a broad question, but effectively, the elements of good writing are:
Clarity – can you get to the point?
Grammar – don't panic; there are lots of apps and services like Grammarly that can certainly help.
Composition – planning and drafting (and rewriting).
Editing – crafting the text until it does what it should!
Essentials in writing: Clarity
You have an idea. You jot down some notes. And you write the first draft.
But:
Do you find that your non-fiction idea evolves as you write?
While this isn't necessarily a bad thing, it often occurs when you start writing without a clear plan or – indeed – a clear title.
Clarity comes from having a crystal clear understanding of the topic, which begins with a strong title.
For example, for this piece, my title was "essentials of writing." That – on its own – is a little vague. What is it about the essentials in writing I need to focus on? Am I developing a writing program? Or am I creating a piece on writing instruction?
So, I developed my title – The Essentials of Writing: A Guide to Crafting Clear and Effective Content.
So, from the clarity in my title, I understood that I'm writing a guide – a way to help writers develop a writing process from the key writing essentials.
So, once I developed my title, I had a clearer idea of how I could structure this piece.
Essentials in writing: Grammar
Grammar terrifies a lot of writers. But it shouldn't. Sure, it can be intimidating when people mention preterite conjugations (*gulp*), but really, grammar helps frame the clarity of your written words.
My advice is: don't sweat the grammar. Use an app like Grammarly – it helps correct clumsy writing (although it's not always perfect!). It works for all types of writing, from research papers to business letters, scripts for video lectures and how-tos, and all forms of fiction and non-fiction writing.
Grammarly works as a scoring service, offering grading rubrics that help improve your text's clarity, correctness, engagement, and delivery. It also checks for plagiarism, which is essential for high school students or when publishing your text online.
Essentials in writing: Composition
Composition is how you arrange your ideas to organically deliver focus and quality in your essays, assignments, and literature.
So, great composition begins with planning.
Once you have your title, write a list of all the points and facts you want to cover. Make sure that each point relates to the title – delete any that draw the focus away from the central question of the non-fiction piece.
Gather your resources and bring everything into an organized pile.
Essentials in writing: Editing
No one ever writes a first draft and leaves it at that. Because a first draft is just the process of getting ideas on the page. It's never going to be the finished article.
The first draft is often the most challenging part of the process, but it's how students learn the lessons beyond the textbook.
Editing is the crafting stage. It's where you assess:
The flow of ideas and arguments – does your argument grow, or do you jump from one point to the next in an illogical manner?
The flow of language – have you presented your text in an easy-to-read way? Is there some personality in the tone? Do you get to the point?
The true craft of any writer comes at the editing stage – no one would submit an unedited piece to a publisher. Editing is modeling writing – shaping it for better consumption.
Developing Your Writing Skills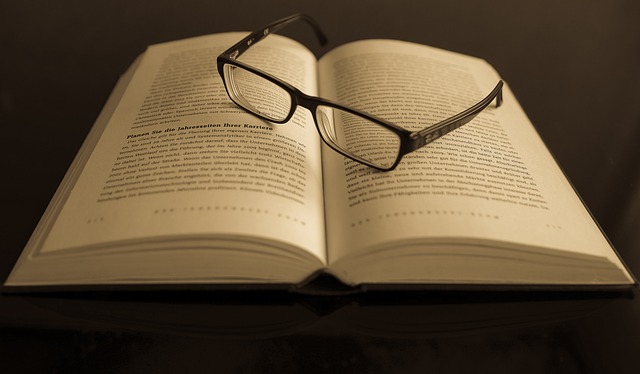 While elementary classroom programs are designed to offer a broad curriculum that teaches the fundamentals, take note of some ways to develop your written language skills.
Of course, you can take video lessons or access a teacher handbook that defines the essentials in writing.
However, here are some key tips:
Read. A lot
Reading is one of the best ways to develop your writing skills. When you read, you are exposed to different writing styles and topics. You also get to see what works and what doesn't work in terms of writing.
Reading helps you gain insights into how other writers structure their fiction and non-fiction writing and how they convey their ideas. It also helps develop your vocabulary, which is essential for expressing complex ideas.
Reading offers excellent composition instruction – it's almost a separate course in essentials in writing.
Watch a lot – use your online video subscription
OK – this isn't necessarily direct learning, but use your online video subscription as an educational resource. Check out genres you don't usually follow on Netflix or Disney+.
Exposing yourself to a broad array of storytelling styles can be better than any teacher handbook – and it can be more enjoyable.
But don't double-screen: put your phone down while you watch. Use your online video subscription as a learning resource – and that requires concentration.
Consider:
How does the story start?
How does the story develop?
What's different at the end of the story?
Fundamentally, stories are about change – whether fiction or non-fiction. Netflix has a vast library of documentaries: recognize how things change for the main "characters" – and observe how they instigated those changes.
Use your online video subscription to broaden your experience of literature – it's an enjoyable way of teaching students to develop their essentials in writing.
Write a lot
Like all writers, regardless of your experience, you're probably a bit of a procrastinator, but writing is the best way to improve your essentials in writing.
The act of writing will help you put your thoughts into words. It might not always be perfect at first, but without a first draft, you have nothing.
Writing the first draft is all about creating your source material. Recognize which elements of writing you struggle with and identify areas where you could make improvements.
Get feedback
Feedback is essential to the writing process – you can discuss your work with others and answer key questions hindering reader engagement.
If you're not getting feedback on your writing, you're missing out on an excellent opportunity to improve your skills.
You can get feedback from your peers, teachers, or editors.
Participate in activities
Join a workshop where the focus is away from the teacher handbook, curriculum, and grade levels – it's about sharing student work and learning from diverse teaching.
Workshops are learning environments that aren't directly taught; they're more about sharing. They're especially valuable for the editing process.
Workshops help improve your writing skills by prompting you to participate in creative writing, journalism, or blogging exercises. You could even try your hand at copywriting. Find a niche that works for you.
Check your library services noticeboard for writing groups or writing courses near you.
Recognizing and Minimizing Common Writing Mistakes
Sure, there are services like Grammarly that can help, but some common mistakes that writers make include:
Lack of planning
One of the most common mistakes is writing without a plan.
If you don't have a plan, you won't know where you're going with your writing, and staying focused won't be easy. You may also repeat yourself or use irrelevant examples or misuse your resources.
Planning your writing will ensure you're going somewhere with your piece and addressing your audience's needs.
Poor choice of words
Another common mistake is settling for a poor choice of words. Think about who you're writing for, and identify the appropriate vocabulary for that audience.
Are you writing a teacher textbook for ninth-grade students, an expose for general consumption, or an academic paper for an educated audience?
So, know your audience and their needs, and keep an eye out for words you don't need.
Cascadia wants to help!
If you're a self-publishing non-fiction writer, Cascadia is here to help you develop your portfolio and reach your audience.
Get in touch – we'd love to hear from you.
Harry Wallett is the Managing Director of Cascadia Author Services. He has a decade of experience as the Founder and Managing Director of Relay Publishing, which has sold over 3 million copies of books in all genres for its authors, and looks after a team of 50+ industry professionals working across the world.
Harry is inspired by the process of book creation and is passionate about the stories and characters behind the prose. He loves working with the writers and has shepherded 1000s of titles to publication over the years. He knows first-hand what it takes to not only create an unputdownable book, but also how to get it into the hands of the right readers for success.
Books are still one of the most powerful mediums to communicate ideas and establish indisputable authority in a field, boosting your reach and stature. But publishing isn't a quick and easy process—nor should it be, or everyone would do it!
A professional grade book takes 250+ individual tasks to complete. Cascadia is an expert in every single one of them. Do you want to harness our expertise to launch your book into the stratosphere? Chat with us!
Get Our FREE Definitive Guide To Creating A Nonfiction Bestseller Here!