The Guide to the CreateSpace Independent Publishing Platform
CreateSpace is the name of the original self-publishing platform developed by Amazon for independent authors and publishers. It has since been merged with their Kindle eBook publishing platform to create Kindle Publishing Direct, or KDP.
Over the years, KDP has become the most powerful self-publishing platform in the world as it leverages the distribution power of Amazon for the benefit of independent authors like yourself.
Below is a list of the 5 top benefits:
Benefit 1: Global Print on Demand Infrastructure
With the advent of low-cost self-publishing and the arrival of the Internet into the mainstream, digital printing equipment manufacturers realized that the use of high-volume digital copiers, the only viable choice at the time, wasn't cost-effective enough to produce books on demand in large quantities.
Given the rapid growth of the self-publishing industry, a better solution was needed fast. So, after intense research and development, leading manufacturers of digital copiers like Xerox and IBM came up with the first suite of high volume in-line digital presses that could produce short runs of thousands of different titles cost-effectively.
One of the first self-publishing companies to install large banks of high-speed digital presses was Booksurge. Their pioneering work caught the attention of Amazon, who after a few short years acquired them under the CreateSpace banner.
Today's CreateSpace (now KDP) has ultra-modern, high-speed, digital print-on-demand facilities on three continents, with two large plants located in the U.S., one in the U.K., one in France and one in Australia, covering the most profitable book-selling markets in the world.
Benefit 2: Global Distribution Through Amazon
There are over 330 million customers worldwide with Amazon accounts, searching for every possible category of nonfiction book available. Why? because Amazon happens to also be the largest book search engine the world, listing over 3,000 categories and sub-categories.
…And KDP gives you front-seat access to this massive distribution channel with the push of a button!
By leveraging their global print-on-demand network with the outsized reach of the Amazon brand, you'll be able to have your books ordered and shipped to customers in their local currencies through the many dedicated Amazon websites catering to people who live near those printing facilities:
North America
Customers in the U.S. can order your books from Amazon.com and pay in USD
Customers in Canada can order your books from Amazon.ca in CAD
Europe
Customers in the U.K. can order your books from Amazon.co.uk in GBP
Customers in the Netherlands can order your books from Amazon.nl in Euro
Customers in Germany can order your books from Amazon.de in Euro
Customers in France can order your books from Amazon.fr in Euro
Customers in Spain can order your books from Amazon.es in Euro
Customers in Italy can order your books from Amazon.it in Euro
Japan/Australia
Customers in Japan can order your books from Amazon.jp in Yen
Customers in Australia can order your books from Amazon.com.au in AUD
Benefit 3: Multi-Currency Book Pricing
The way pricing works in KDP is based on the manufacturing cost of your book, which in turn is based on your trim size and your number of pages. The platform will ask you to choose a list price that's equal or higher than your book print cost plus your royalty.
For example, if you're publishing a 300-page black and white book printed the U.S. and you list it for sale for $12.95, your printing cost will be $4.45 per copy and your royalty will be 60% of your list price minus the book printing cost.
In this example, your royalty is calculated as follows:
(Royalty rate x List price) – Book printing cost = (60% x $12.95) – $4.45 = $3.32
The higher the list price (up to a system maximum of $250) the higher your royalty.
The great advantage of KDP is that it allows you to set your list price in multiple currencies and adjust them based on the requirements of the local market. Currently, you can price books in U.S. dollars, Canadian Dollars, Euro and Yen.
Benefit 4: Generous Author Royalties
As mentioned above, KDP pays authors a 60% royalty on book sales minus your book printing cost. In contrast, the regular book trade has a standard royalty rate for independent authors of only 45% minus the book printing cost, or 15% less.
The reason for KDP's higher royalty is that Amazon acts both as a bookseller and a distributor passing on the savings to you, whereas regular book distributors like Ingram need to account for their own transaction fees (typically 15% of your list price) while extending bookstores their standard discount (typically 40% of list).
How often will you get paid royalties? After a one-time initial delay of 60 days, you'll receive payments monthly deposited directly into your bank account (if you live in the U.S.).
Benefit 5: Straightforward Setup
KDP is designed to be intuitive for new users. Signing up consists of filling out a few online forms and presto, your book will be available for purchase on Amazon!
Although detailed instructions on how to sign up are beyond the scope of this article (read this article for full sign-up details), basically there are just 8 steps you'll need to follow:
Step 1: You'll first need to create your self-publishing account at https://kdp.amazon.com. If you're already an Amazon customer, then use your login credentials.
Step 2: You'll need to purchase an ISBN for your book (this is a unique identification number required by distributors). In order to purchase ISBNs in the U.S. visit https://www.isbn.org.
Step 3: Next, you'll need to set up your book in their database, including your book title, name of author and names of other contributors, if any (editors, illustrators, etc.).
Step 4: As part of your book setup you'll need to enter a description for the Amazon online bookstore (for instructions on how to come up with a great book description, read this article).
Step 5: To dramatically improve the chances of your book being discovered on Amazon searches, you'll need to select up to 7 keywords that match the user intent when searching for your book (e.g. "book with great keto recipes").
Step 6: Choose the most appropriate nonfiction genre category for your book (as stated earlier in the article, Amazon counts with over 3,000 nonfiction categories and sub-categories).
Step 7: Now, it's time to upload your book files into the platform (book contents and book cover).
Step 8: Finally, you'll need to set your book pricing in a number of currencies (or you can set USD pricing and let the system calculate other values for you).
Good luck!
If you enjoyed this article and are in the process of writing a nonfiction book, be sure to check out my free nonfiction success guide, drawn from years of experience editing books for bestselling authors (including a New York Times bestseller) and ghostwriting for CEOs and politicians. Simply click here to get instant access.
Ben
Leave me a comment below if you have any questions or a specific need that I can help you address – I operate an author services firm that specializes in helping entrepreneurs, professionals and business owners who want to publish books as a calling card for prospects, to establish their status as an expert or to just to generate additional leads for their businesses.
Here are some related posts I highly recommend: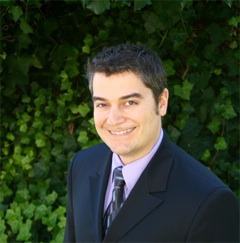 Bennett R. Coles is an award-winning author of 6 books published through Harper Collins (NY) and Titan Publishing Group (UK). He is also the publisher at Promontory Press and the founder/CEO of Cascadia Author Services, a boutique full-service firm that specializes in premium author services specifically designed for busy professionals. Our end-to-end services include writer coaching, ghostwriting, editing, proofing, cover design, book layout, eBook production, printing, distribution and marketing.
I can see my books on Amazon.com, HOW do I find them on KDP and Create Space??
Some of my books were completed in the years 2015 through 2017.
Get Our FREE Definitive Guide To Creating A Nonfiction Bestseller Here!