Self-Publishing Companies to Avoid: 7 Warning Signs to Look Out For

Since the industry is unregulated, it's natural that there will be several self publishing companies to avoid. The question is to know how to tell them apart from the honest ones so you can have a happy publishing experience. This article will teach you how to detect the early warning signs.
Over the past twenty years, self-publishing companies have completely transformed the publishing landscape, offering authors a multiplicity of avenues to publish their books that simply were not available before.
This revolution began with the advent of on-demand digital printing in the mid 90's, which allowed authors to test the waters with small print runs without having to commit large budgets, as it was the norm before then.
It continued with the introduction of new sales channels accessible to the masses, via companies like Amazon and Ingram, that allowed authors to open accounts directly with on-demand worldwide distributors without having to go through wholesalers that required large inventories.
And it has continued to this day with the organic development of global avenues of near-free promotion through blogging, forums and social media.
This new self-publishing ecosystem is particularly well-suited for authors of nonfiction books who want to publish to increase their industry profile in order to be recognized as subject matter experts, or who want to increase the profile of their businesses in order to open new doors and new markets.
But while this exciting new industry has broken so many barriers to entry, it has one major downside: it's completely unregulated.
As such, along with great companies that offer honest services, there are a number of outfits that use predatory behavior to take advantage of unsuspecting authors who are so invested in their book that they sometimes fail to distinguish between the good and the bad.
Now, many writer groups often claim that the best way to self-publish is to use one of the many available free online services, and indeed there are some great platforms. But while this approach can work wonders for new fiction authors, it doesn't necessarily work as well for nonfiction authors like you.
Since you're the source of the content in your book and your reputation will be associated with your end product, you'll never be able to produce the quality of editing, book layout and cover design that's expected from the book trade by using any of the free publishing services.
So here's the conundrum: you need a professional author service but you don't want to be scammed. Well, to help you navigate the waters of self-publishing without sinking in them, I've put together a list of seven early warning signs that you need to look out for when you research self-publishing companies, to ensure that you end up doing business with a legitimate service.
The 7 Warning Signs
Warning Sign #1: Copyright Hijacking
Avoid companies that hijack your copyright. Before you sign any type of contract for services: a self-publishing contract, a publishing contract or a contract with any other name, run it first by your attorney to make sure that it doesn't include a copyright grab.
If a contract implies in any way that you'll be licensing your copyright to the publishing service for any length of time, then run for the hills as fast as you can! Your copyright is sacred and you should never, ever part with it. Period.
As a nonfiction author, your book and its content are nothing but a outward representation of you as a professional and an expert in your field. Your book projects your skills, experience and reputation – you can never afford to license that away.
Warning Sign #2: Paid Advertising
Avoid companies that encourage you to place paid ads for your book. For the most part, but especially for nonfiction authors, paid ads simply do not work (unless, that is, you're already a highly recognized author).
The reason ads don't work is that for your book to be successful you have to target it to a very specific audience, not the one-size-fits-all audience targeted by advertising packages offered by many services.
Since nonfiction books rely on the credibility of the author, there's no better promotional vehicle than earned media, which is free.
You should place zero percent of your effort toward paid ads and one hundred percent toward attracting earned media or other types of free promotion, such as speaking engagements.
Warning Sign #3: Paid Book Distribution
Avoid companies that require you to pay for book distribution. Often times, companies will offer book distribution packages where they'll distribute your book to the trades through their internal channels and then pay you royalties as you sell books.
In principle there's nothing wrong with this approach and the cost to add your book to these channels is not that onerous. The problem is that you have zero control over the service's accounting practices, so you have no idea how many books you've sold and the royalties that you're supposed to receive.
There have been many incidents reported in the past where authors are not paid royalties owed to them – in one case an author had friends purchase hundreds of copies of his book through online bookstores and he was only paid for dozens of book sales, not hundreds.
It's much better to set up your own account through reputable worldwide distributors such as IngramSpark and Amazon and receive royalty payments directly from them.
Warning Sign #4: Poor Editorial Reputation
Avoid companies with low-quality editorial services. Before you hire a company for their editorial services, always ask to see their work prior to making any commitment. Often times they'll subcontract work to junior editors with little experience, especially in nonfiction.
Editing proficiency is central to nonfiction titles because your reputation will always be on the line, and if the editing feels amateurish it'll reflect poorly not only on your book but also on your professionalism.
Warning Sign #5: Unnecessary Upsells
Avoid companies that pressure you to buy services you don't need. If you feel constant sales pressure, then take a pass. You need a company that aligns their success with your success, not with increasing the "average ticket item" from their author clients.
More often than not, these companies resort to ego-stroking sales techniques, for example by offering you services that "guarantee" that your book will become a bestseller (the word "bestseller" will invariably be part of the name of the service they offer).
So, if you feel you are being sold something, you probably are. The best companies will do a lot of listening first and then present solutions for your consideration so you can make an informed decision without resorting to hard selling techniques.
If you're being constantly presented with limited-time offers coupled with ego stroking and fear-of-missing-out psychology, then run the other way.
Warning Sign #6: Pressure to Order Books
Avoid companies that pressure you to buy large quantities of books. One of the main benefits of on-demand printing is your ability to produce very small batches of books so that you can test them in the market first.
For example, you might find out after some initial exposure that you need to change your book's title or your subtitle. This is much tougher to do when you have hundreds of copies sitting in the basement.
As a nonfiction author you will need printed books – eBooks cannot be handed out as a calling card to prospects or sent to reporters, producers and event managers. However, make sure you work with an outfit that is not constantly trying to make you buy your books in order to make their monthly sales numbers.
Warning Sign #7: Paid Contests & Paid Reviews
Avoid companies that encourage you to pay for contests or reviews. This is another service designed to appeal to people's egos. As a nonfiction author, contests have no real value for you. If you are being encouraged to purchase this type of service with full knowledge that your book is nonfiction, that's a clear sign that the service in question doesn't have your best interests at heart.
Paid reviews are no different. The best kind of review you can possibly get is an earned review by a reputable book reviewer. Any other type of review carries little credibility in nonfiction. The best approach is to try to connect with a known authority in your field through your personal network and get them to review your book.
Short of that, the best reviews – at least at the beginning of your author journey – will be testimonials from clients and readers.
What's Next?
Make sure you thoroughly vet self-publishing companies before you hire their services and be on the lookout for the above seven warning signs.
But more importantly, handle all publishing aspects related to your book as a business transaction and try not to let emotions (read: your ego) run the show, because emotions are very easy to manipulate by experienced predatory operators.
Good luck in your search!
If you enjoyed this article and are in the process of self-publishing a nonfiction book, be sure to check out my free nonfiction success guide, drawn from years of experience editing books for bestselling authors (including a New York Times bestseller) and ghostwriting for CEOs and politicians. Simply click here to get instant access.
Ben
Leave me a comment below if you have any questions or a specific need that I can help you address – I operate an author services firm that specializes in helping entrepreneurs, professionals and business owners who want to publish books as a calling card for prospects, to establish their status as an expert or to just to generate additional leads for their businesses.
Here are some related articles I highly recommend: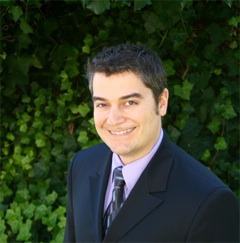 Bennett R. Coles is an award-winning author of six books published through Harper Collins (New York) and Titan Publishing Group (London). He is also the publisher at Promontory Press, editor for multiple bestselling authors (including a NY Times bestseller), ghostwriter for CEOs and politicians and the founder of Cascadia Author Services, a boutique full-service firm that specializes in premium author services specifically designed for busy professionals. Our end-to-end services include writer coaching, ghostwriting, editing, proofing, cover design, book layout, eBook production, marketing, printing and distribution.
Very interesting, since I'm about to sign up with EC Publishing. I'll be checking further before laying out any of my hard-earned.
Get Our FREE Definitive Guide To Creating A Nonfiction Bestseller Here!