The Best Self-Publishing Sites for Nonfiction Authors
The best self publishing sites will really move the needle for your nonfiction book. Now, nonfiction authors have a specific set of needs when it comes to self-publishing and before I recommend the best sites for you we first need to address what your book will really represent. In other words, you'll be publishing much more than just your content.
The nonfiction book trade is the medium through which subject matter experts like you reach out to large audiences. As such, there's a high bar for quality expected from this genre.
By the mere act of publishing your book you'll be putting your entire professional reputation out for the world to see, so you'll need to make sure that before you press the "publish" button in the services recommended below, your book is meticulously executed from front to back cover.
This means that before you publish, you'll need to hire a professional nonfiction editor to edit your manuscript, and you'll need to hire a professional book designer to lay out the inside of your book and create your book cover.
Why DIY Self Publishing is a Bad Idea for Nonfiction Authors
If you do all this work yourself, there's a high likelihood that your book will look and read amateurishly when compared to nonfiction books that are professionally produced.
I know that professional editing and design services cost money, but this is an area where you can't afford to cut corners. You've worked very hard for many years to develop the expertise that allows you to serve clients in your business with excellence. But when you publish a book, you'll be serving potential clients through the written word, which is a medium foreign to the way you normally conduct business. You'll need to project the same professionalism that you project in person.
The only way you can achieve that is to hire professionals to put out the best possible book that you can.
So, now that this is out of the way, let's move on to the subject at hand: self publishing sites.
My Recommendations
Before making my recommendations, I should first point out that I'll be focusing this article on printed books only.
The reason is that you'll need hard copies of your book to sell in the back of the room whenever you do public speaking events. You'll also need them as calling cards to hand out to prospects and to producers who want to bring you in for a media interview.
Without further ado, here are the best self-publishing sites for nonfiction authors:
Kindle Direct Publishing (KDP)
KDP is the self publishing site of online bookstore giant Amazon. In addition to being the primary distributor to all their bookstore properties, they also own and operate on-demand printing facilities around the world that are fully integrated into Amazon.
So, for example, when a buyer purchases your book from an Amazon online bookstore in Europe (i.e. Amazon.fr, Amazon.de, Amazon.es or Amazon.co.uk) as soon as payment is collected your book will be printed in near-real time at their U.K. facility and shipped to the customer shortly thereafter.
What Is It Good For?
KDP is the perfect choice to fulfill orders to all Amazon online bookstores around the world.
What Is It Not Good For?
However, KDP is a bad choice for brick and mortar bookstores. Even though they do distribute to these retail outlets, the discount that they offer them is so much lower than the expected industry standard that they hardly ever order from KDP.
So, when you set up your title, make sure you don't select "Expanded Distribution" to prevent brick and mortar distribution being added.
How Does It Work?
You first have to create a free account as the publisher, then you have to instruct your book designer to upload your print-ready book files (one for the book cover and another one for the book interior), and finally you have to set up your book's list price in multiple currencies.
KDP only offers paperback book printing.
What's the Book Printing Cost?
The print cost will vary with the number of pages in your book, but here's a guideline. Say your book has 300-pages, it's in black and white and it's printed at KDP's U.S. facilities, the printing cost will then be $4.45 per copy.
This is the cost of the book for orders that are fulfilled to buyers and also the cost of books that you order for your own use.
The downside with KDP is that they don't give volume discounts to authors, so even if you order 1,000 books for yourself you'll have to pay the same $4.45 per copy than you would if you purchased a single copy.
What Are My Royalties?
Here's the good news: since Amazon owns both the distribution arm as well as the bookstores, they pay much higher royalties to authors. For each book sold, KDP will pay you 60% of your list price minus the printing cost of the books.
IngramSpark Self Publishing Site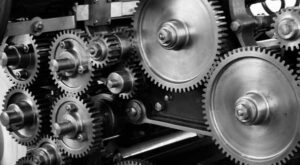 IngramSpark is a division of Ingram, the largest book distributor in the world. IngramSpark was created as the self-publishing arm of Ingram and like KDP it's also set up to operate as a print-on-demand distributor.
Ingram has a number of on-demand printing facilities around the world, which gives them the advantage of fulfilling orders to brick and mortar bookstores worldwide without having to hold books in inventory in different locations.
When orders come in from a bookstore, IngramSpark fulfills them by printing the books in near-real time at the facility closest to the bookstore, therefore shipping books at the lowest possible cost.
What Is It Good For?
IngramSpark is the ideal fulfillment method for bookstores and libraries. Its parent company, Ingram, has a longstanding relationship with bookstores around the world and it's considered to be the distributor of choice in the book industry.
What Is It Not Good For?
However, IngramSpark is at a disadvantage when it comes to distributing books to Amazon. Even though they do have this capability, Amazon is rumored to give preference to their own orders internally (since they make more money that way).
Now, this isn't something that Amazon will ever acknowledge, but it's been observed over the years to be the case by many publishers. So, in order to get the best of both worlds, open accounts in Amazon and IngramSpark to have all the bases covered.
How Does It Work?
Like KDP, you have to open a free publisher account and then have your book designer upload your print-ready book files. Unlike KDP, IngramSpark offers hardcover printing in addition to paperbacks, which allows you to have a product line with different price points.
However, they charge a $49 upload fee per format (paperback and hardcover).
What's the Book Printing Cost?
The print cost varies with both page count and trim size but it's in the same ballpark as KDP for paperbacks – hardcovers are more expensive. However, where IngramSpark gets the upper hand compared to KDP is that they do offer volume discounts.
This is great news for nonfiction authors like you, because at different times you'll need to be able to order sizable print runs, like when you have a public speaking engagement in a large venue.
Therefore, I recommend that you buy all your author copies from IngramSpark. Not only will you get sizable volume discounts but you'll also be able to purchase your book in both paperback and hardcover formats.
What Are My Royalties?
IngramSpark pays authors a 45% royalty from your list price minus printing costs. Even though this percentage is lower than KDP's 60%, keep in mind that IngramSpark has to offer bookstores a 40% discount, which is the industry standard.
In order to compete with KDP on royalties, IngramSpark does offer you options with higher royalty percentages, but they do so at the expense of offering bookstores a lower discount, which for practical purposes doesn't really work.
Next Steps
Now you know what the best self-publishing sites for nonfiction authors are. Both KDP and IngramSpark offer clear sales reporting tools, which are updated frequently, plus they have a great track record for accurate and timely payments.
By signing up directly with them, instead of going through one of the many intermediaries out there, you'll be saving yourself from a lot of headaches and you'll get the lowest on-demand printing costs available anywhere due to their economies of scale.
Good luck!
If you enjoyed this article and are in the process of self-publishing a nonfiction book, be sure to check out my free nonfiction success guide, drawn from years of experience editing books for bestselling authors (including a New York Times bestseller) and ghostwriting for CEOs and politicians. Simply click here to get instant access.
Ben
Leave me a comment below if you have any questions or a specific need that I can help you address – I operate an author services firm that specializes in helping entrepreneurs, professionals and business owners who want to publish books as a calling card for prospects, to establish their status as an expert or to just to generate additional leads for their businesses.
Here are some related articles I highly recommend: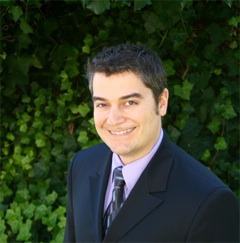 Bennett R. Coles is an award-winning author of six books published through Harper Collins (New York) and Titan Publishing Group (London). He is also the publisher at Promontory Press, editor for multiple bestselling authors (including a NY Times bestseller), ghostwriter for CEOs and politicians and the founder of Cascadia Author Services, a boutique full-service firm that specializes in premium author services specifically designed for busy professionals. Our end-to-end services include writer coaching, ghostwriting, editing, proofing, cover design, book layout, eBook production, marketing, printing and distribution.
Thank you for this article, it is very helpful! I wondered about Lulu as an option – what do you think about them?
Get Our FREE Definitive Guide To Creating A Nonfiction Bestseller Here!