How to Find the Best Content Editor for Your Nonfiction Book
Hiring an experienced content editor for your nonfiction book is an important step in your self-publishing process.
As an expert in your field, your book will be judged alongside the books of other experts, especially published authors who already enjoy a high level of recognition. Therefore, at a minimum your book needs to be content edited in order to compete.
Now, top-notch content editors don't necessarily come cheap, so to make sure you're aware of the value that you'll receive, I'll outline below what it is exactly that they'll do for your book, as well as share the most important questions to ask them when you're shopping around.
What Will a Content Editor Do for My Book?
At the most basic, they'll correct spelling, punctuation and grammatical errors in order to create a clean version of your manuscript.
Then, they'll check your manuscript for readability and style, and make suggestions to improve clarity. They'll do so by rewriting those phrases that are clunky and hard to read, adjust paragraphs that are unclear, shorten run-on sentences and so on, using the "track changes" feature in the word processor so you can see the before and after versions.
Depending on the manuscript, they may suggest that you rearrange your chapters to improve the flow of ideas throughout the book.
If they offer this proofreading feature as part of their services, they may also check any references you make to external sources for correctness and confirm the accuracy of any dates, places and facts quoted in your manuscript.
Finally, they'll suggest the right placement for any illustrations, images, tables, or any other type of graphical element in relation with the text and the flow of ideas.
What Should I Ask Potential Candidates?
Question 1– First and foremost you should ask them if they have experience with nonfiction books. Nonfiction content editors require a specialized skill that editors for other genres may not have.
Questions 2 – Next, ask them how long they've been a content editor. As much as it's a wonderful thing to support young talent, in your particular case you'll need to err on the side of experience. You'll want someone with no less than 5-7 years of experience editing nonfiction books.
The reason is that nonfiction books are intimately linked to your professional reputation. If your book is perceived to be amateurish in any way – especially the way it's edited – it'll have a negative effect on your credibility.
It's assumed that when an expert publishes a book (and as a nonfiction writer, you'll be deemed to be an expert upon publication) their book will be expertly written. You can't risk cutting corners for the sake of getting a lower fee from a less experienced content editor.
Question 3 – Now it's time to inspect the goods. Ask them for titles of nonfiction books they've edited and buy a copy online. Get at least two titles in this fashion. Read them and then compare them to bestselling books in your niche you've read in the past.
If the editor's work isn't in the same league, then you should move on down your list.
Question 4 – If your candidate passes the first three questions with flying colors, then ask them for two client references that you can talk to or at the very least email with. If they're reluctant to provide you with references on the basis of privacy, then move on.
Authors are by nature public figures and it should be straightforward to get in touch with them – that's part of how they do business. If you feel a roadblock coming, it'll more than likely be about the editor than about the author's privacy.
Question 5 – The next question is about timelines. Ask your content editor for the time frame they'll require to edit your book based on their current commitments, so you can set your expectations accordingly – busy editors may require more time but the wait is usually worth it.
Question 6 – Finally, ask them what their fees and terms of payment are, and also ask them to provide you with a sample contract so you can check it out in advance. They should be okay with this request, unless they have something to hide.
Next Steps
As a nonfiction writer, you'll need a top-notch content editor to be able to produce a book that can compete with bestsellers in your niche.
Fortunately, finding out who's the best content editor for your book is quite simple. It all comes down to the quality of previous work that they've edited. If those books are great reads, then you'll be in good hands.
Check to see if the editor's name is mentioned in the acknowledgments. When authors are delighted with the work of their editor they'll sing their praises, and this will be the ultimate proof you're dealing with real talent.
Best of luck on your search!
If you enjoyed this article and are in the process of writing a nonfiction book, be sure to check out my free nonfiction success guide, drawn from years of experience editing books for bestselling authors (including a New York Times bestseller) and ghostwriting for CEOs and politicians. Simply click here to get instant access.
Ben
Leave me a comment below if you have any questions or a specific need that I can help you address – I operate an author services firm that specializes in helping entrepreneurs, professionals and business owners who want to publish books as a calling card for prospects, to establish their status as an expert or to just to generate additional leads for their businesses.
Here are some related posts I highly recommend:
Learn How to Write Nonfiction: 12 Tips From The Pros
How to Format a Manuscript Like A Pro
7 Simple Steps to Writing a Powerful Nonfiction Book
Learn the Best Book Structure to Maximize Nonfiction Sales
Planning a Nonfiction Book? Use these 7 Pro Steps to Succeed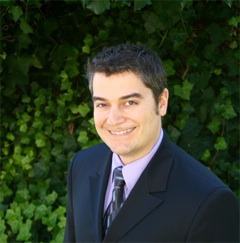 Bennett R. Coles is an award-winning author of six books published through Harper Collins (New York) and Titan Publishing Group (London). He is also the publisher at Promontory Press, editor for multiple bestselling authors (including a NY Times bestseller), ghostwriter for CEOs and politicians and the founder of Cascadia Author Services, a boutique full-service firm that specializes in premium author services specifically designed for busy professionals. Our end-to-end services include writer coaching, ghostwriting, editing, proofing, cover design, book layout, eBook production, marketing, printing and distribution.
Get Our FREE Definitive Guide To Creating A Nonfiction Bestseller Here!