Self-Publishing on Amazon: Pros and Cons for Nonfiction Authors
If you're a nonfiction author, it's important that you learn the pros and cons of self-publishing on Amazon.
When it comes to book promotion and worldwide distribution, there's no doubt that Amazon has developed a powerful platform to level the playing field for self-publishers.
If you learn to master this platform, you'll be able to have your book come up in searches side-by-side with traditionally published nonfiction books in your field.
Plus, you'll be able to distribute printed copies of your title in key English-language book markets around the world, including the U.S., Canada, Europe, Australia and New Zealand through a combination of Amazon's websites and their global network of state-of-the-art print-on-demand facilities.
When a reader in any of those markets makes a purchase through one of the many Amazon online bookstores, the order is sent to the nearest digital printing facility, your book is printed in near-real time and shipped locally at domestic rates to the end customer.
In essence, Amazon has been able to replicate the approximate time frame required to pick an item off a shelf, pack it and ship it, except through zero-inventory on-demand printing.
Now, these are great pros. However, there are significant cons to consider as well. For example, brick-and-mortar bookstores don't like to deal with Amazon distribution for a number of reasons, including the limited range of formats they can produce and the poor wholesale discounts they offer.
In this article, I'll explain all the pros and cons of self-publishing on Amazon in detail, and I'll show you how to work around all the cons so that your book is also made available for ordering to brick-and-mortar bookstores around the world.
Self-Publishing Options
After a decade or two of continuous technological advancements, including the migration of commerce online, the global ubiquity of the Internet, and the advent of high-speed, on-demand digital printing presses, self-publishing nonfiction has now truly become mainstream.
The chief architects of this publishing revolution are two large conglomerates: Amazon on the online side, and Ingram on the brick-and-mortar side.
They've both created distribution platforms that allow self-publishers to easily and cost-effectively upload their book files into their databases, and between the two of them they offer near-100% worldwide bookstore coverage, both online and offline.
Kindle Direct Publishing (KDP)
KDP is Amazon's self-publishing distribution arm. As stated earlier, they operate a network of on-demand, high-speed digital presses located in three continents, plus distribution through all Amazon book-selling properties.
When a customer orders your book on Amazon, the book is printed and shipped when payment is received. KDP retains 40% of your list price as their distribution fee, subtracts the printing cost from the remainder, and pays you the difference as a royalty.
Before you can upload your book to KDP, you'll need to purchase an ISBN book identification number for your title. In the U.S. you can purchase this number from https://www.isbn.org. The cost is $125 for a single ISBN or $295 for a block of ten.
(Note: KDP offers a free ISBN, but if you take them up on their offer, you'll be banned from distributing your book anywhere other than Amazon, plus Amazon will become the publisher on file, not you.)
Once you've obtained your ISBN, all you have to do is to create a KDP self-publishing account, enter your publisher details, enter your book details and provide the metadata necessary for readers to find your book on Amazon.
At that point your book will go live on all Amazon website properties around the world.
IngramSpark
IngramSpark is the self-publishing subsidiary of Ingram, the largest book distributor in the world with an active book inventory of 7.5 million titles.
Ingram was founded in the late 70s and over the next four decades became the largest book distributor for bookstores and libraries, first in the U.S. and later internationally.
Ingram was the first company to innovate in large scale, high-speed, on-demand digital printing and to this day remains the industry leader, with facilities in the U.S., U.K., France and Australia.
IngramSpark was created to allow self-publishers and small independent publishers access to Ingram's vast distribution network and their global on-demand printing infrastructure for a very low cost.
Creating a self-publishing account on IngramSpark is free, but uploading your book costs $49 per title. You'll also have to purchase your own ISBN prior to submission.
Unlike Amazon's KDP, IngramSpark allows you to print books in both paperback and hardcover formats, which gives you more retailing flexibility since you'll be able to offer your book at two different price points.
Another advantage of IngramSpark is that they allow you to purchase author copies at attractive volume discounts, whereas KDP doesn't offer any discounting beyond their print cost.
Amazon Pros & Cons
Now that you know the lay of the land when it comes to cost-effective worldwide book distribution for self-publishers, lets discuss the pros and cons of self-publishing your nonfiction book via Amazon.
Amazon Pros
1) Amazon gives you premium access to the largest online bookstore in the world through their subsidiary KDP.
I say premium because even though Amazon allows other distributors, including IngramSpark, to sell books on their website, they're known in the book industry for giving priority to their own titles at the detriment of others.
Although this isn't something they're ever likely to admit, it's been observed in the past that while KDP books show up on Amazon with a status of "immediate availability," non KDP books often show up with a status of "not in stock."
Clearly, "not in stock" should not apply to IngramSpark books, since they're also printed on demand. However, to prevent these issues you should always distribute your book through KDP to ensure preferential treatment by Amazon's algorithm.
2) Since nonfiction books must always be distributed in print form (eBooks are not taken seriously in the nonfiction book market unless you're a famous author already), KDP's global on-demand printing network will ensure that your book is printed and shipped locally in the largest English-language book markets in the world, namely, North America, Europe, Australia and New Zealand.
3) Amazon has a captive audience of over 330 million customers worldwide and about a third of them are Amazon Prime subscribers, who can get free and low-cost shipping options for many purchases, including books.
4) Amazon operates the largest dedicated book search engine in the world. If you do your homework and set up your book right, you'll be able to rank high on Amazon user searches for books and may even be able to make it into one or more of the over 3,000 bestseller lists that Amazon keeps for nonfiction titles.
To learn how to rank high on Amazon searches, read my companion article: Self Publish on Amazon: A Guide for Nonfiction Authors.
5) Amazon has also changed consumers' book-buying habits by popularizing user-reviews as an important book-buying signal.
If you master the art of getting a large number of positive book reviews for your title, you'll dramatically increase your chances of becoming an Amazon bestseller, often leapfrogging many established titles in your niche.
To learn how to get positive user reviews for your book, read my companion article: How to Get Reviews on Amazon for Your Nonfiction Book.
Amazon Cons
While Amazon is a great platform for self-publishing nonfiction authors, it does have some downsides. I'll list them below:
1) Amazon distribution doesn't offer as much flexibility in terms of book formats as IngramSpark.
Amazon's on-demand printing equipment is only set up for paperback book distribution, since they don't have the equipment that is necessary to produce hardcover books.
IngramSpark, on the other hand, can manufacture both paperback and hardcover editions allowing you to offer your product at two different price points.
2) Amazon distribution offers noncompetitive wholesale discounts to brick-and-mortar bookstores, acting as a disincentive for bookstore orders.
While the traditional wholesale discount expected by bookstores is 40% off your list price, Amazon distribution only offers them a 25% discount, which isn't sufficient in most cases to cover their retail overhead and allow for a reasonable profit margin.
The reason is that Amazon takes a 35% cut from your list price, which doesn't leave room for the industry-standard 40% wholesale discount.
IngramSpark, on the other hand, only takes 15% off the list price as their distribution fee, allowing for the full 40% bookstore discount without cutting too much into your royalties.
As an example, here's the math for both distributors:
Amazon Book Sale to Bookstores: List price = $15.99, Amazon fee @ 35% = $5.60, Bookstore discount @ 25% = $3.75, book print cost = $4.05, your royalty = $15.99 – $5.60 – $3.75 – $4.05 = $2.59.
IngramSpark Book Sale to Bookstores: List price = $15.99, IngramSpark fee @ 15% = $2.25, Bookstore discount @ 40% = $6, book print cost = $4.05, your royalty = $15.99 – $2.25 – $6 – $4.05 = $3.69.
Not only does KDP's low wholesale discount act as a disincentive for bookstores to order your book, but you'll also lose $1.10 in royalties when compared with the royalty you'll receive from IngramSpark for the same sale.
To prevent KDP from distributing to brick-and-mortar bookstores, don't select "Enhanced Distribution" when you set up your title. This will limit KDP's distribution to Amazon properties only and will give you the freedom to sign up with IngramSpark for bookstore distribution.
3) Amazon's KDP doesn't offer volume discounts to authors. If you need to buy a large number of books for back-of-the-room sales at events, KDP will sell you your book at cost, but they won't give you any discounts below the print cost for volume purchases.
IngramSpark, on the other hand, offers very attractive volume discounts for author purchases. Also, Amazon sets a limit on the size of book shipments to 999 copies per shipment whereas IngramSpark doesn't impose any limits.
If you need, say, 1,200 books because you have 3 large public-speaking events lined up, Amazon will charge you for two separate shipments, whereas IngramSpark will deliver all your books in a single shipment at a lower shipping cost per copy.
Next Steps:
Now you know the pros and cons of self-publishing with Amazon. To get the best of both the online and offline bookselling worlds, create self-publishing accounts with Amazon's KDP as well as IngramSpark to have all your bases covered.
Just make sure that you don't select "Enhanced Distribution" inside KDP and you'll be off to the races. Next, it's time to shift gears to book promotion!
To help you get started, read my article The 7 Most Effective Book Promotion Ideas for Nonfiction Authors to learn powerful techniques to get the word out about your book.
If you enjoyed this article and are in the process of self-publishing a nonfiction book, be sure to check out my free nonfiction success guide, drawn from years of experience editing books for bestselling authors (including a New York Times bestseller) and ghostwriting for CEOs and politicians. Simply click here to get instant access.
Ben
Leave me a comment below if you have any questions or a specific need that I can help you address – I operate an author services firm that specializes in helping entrepreneurs, professionals and business owners who want to publish books as a calling card for prospects, to establish their status as an expert or to just to generate additional leads for their businesses.
Here are some related posts I highly recommend: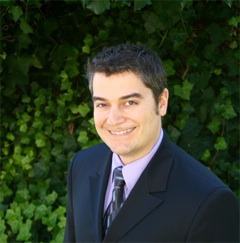 Bennett R. Coles is an award-winning author of six books published through Harper Collins (New York) and Titan Publishing Group (London). He is also the publisher at Promontory Press, editor for multiple bestselling authors (including a NY Times bestseller), ghostwriter for CEOs and politicians and the founder of Cascadia Author Services, a boutique full-service firm that specializes in premium author services specifically designed for busy professionals. Our end-to-end services include writer coaching, ghostwriting, editing, proofing, cover design, book layout, eBook production, marketing, printing and distribution.
Get Our FREE Definitive Guide To Creating A Nonfiction Bestseller Here!