How to Find the Best Editor for a Nonfiction Book
As a nonfiction writer it's imperative that you learn how to find the best possible editor for your book. Here's why.
Nonfiction readers don't really care whether a book they're interested in is traditionally or self-published. All they care about is that the book will help them solve a problem they have and that it's written by an expert in the field.
This bodes well for self-published authors because the stigma of self-publishing is virtually irrelevant to nonfiction readers, therefore creating a level playing field for you.
However, this playing field demands that your book be professionally edited as well as its traditionally published counterparts.
How Do You Find a Good Editor for Your Book?
In order to find the best candidate for the job, you need to know the right questions to ask and the right answers to expect in return. Below you'll find five important guidelines to follow as you begin your search.
1) Ask to See Their Qualifications
Book editing is a very skill-intensive craft so you want to ensure that your editor's training is substantial. Ask to see their resume and check that they have a minimum of 5 to 7 years of experience.
Although many authors opt for less-experienced editors to save on costs, this is not such a good idea in the world of nonfiction because your book will become a proxy for your professional reputation.
As a nonfiction author, the reader's perception of you as a credible expert will rely on the editorial quality of your book, so you should hire someone who's done this type of work many times before.
Next, ask them for the titles of nonfiction books that they've edited before, then buy copies on Amazon Kindle (or in print if not available as eBooks) and read them. If they compare favorably with traditionally published books in your niche that you've read before, then you'll likely be in good hands.
Now, if the editor is unwilling to provide you with a list of qualifications or a list of titles, or if their qualifications are too thin in the nonfiction genre, then you'll be better off moving on to the next candidate down the list.
2) Ask for a Free Editing Sample from Your Manuscript
It's standard practice for professional editors to provide you with a sample edit from your manuscript at no cost to you. This could encompass anywhere between 1 and 3 pages of text.
Professional editing demands a significant investment of time and money and there's no better way to assess for fit than by obtaining an actual editing sample – you don't want to experience buyer's remorse after having parted with hundreds of dollars.
3) Ask for References
If you're satisfied with the quality of your sample edit, then ask the editor for 2 or 3 author references to talk to or email with. Contact the references and ask them about their overall experience and the working relationship.
If the editor is unwilling to provide you with references by stating privacy reasons, then take a pass. Book editing is an unregulated industry that invites a lot of predatory behavior and you don't want to get caught in the web of a bad operator.
Besides, authors are by nature public figures so the privacy argument is more than likely a front to mask the fact that perhaps they don't have nonfiction experience (your title will be their first) or simply that they're afraid of what clients will say.
4) Ask to See a Copy of Their Editing Agreement
Next, ask to see a copy of their standard editing agreement. Read all of the clauses in detail, especially the termination clause. Make sure they have a reasonable path to exit the relationship should that need arise.
Legal agreements are a necessity for high-cost services, especially when the work needs to be performed over an extended period of time. A proper contract will protect both you and the editor.
Having said that, editing agreements are drawn by the editor's lawyers not yours, so you'll have to ensure that the fine print doesn't bind you to clauses that may be prejudicial to you.
Don't be afraid to request the amendment of clauses that you or your lawyer feel are against your best interests. A professional editor will want your business and will make every reasonable effort to make the necessary adjustments that lead to a successful outcome.
If an editor doesn't want to provide you with a sample copy of their agreement in advance of hiring their services, that's a sign of either inexperience or some hidden agenda. If this is the case, take a pass.
When reviewing their agreement for services, look out for the following clauses:
Fees
Standard charges will typically be quoted by the hour for the preparatory component of the project and by the word for the writing component.
Terms
Look for flexible payment terms without large lump sums required to be paid in advance. There will likely be an expectation to receive a small initial payment to lock in the project and begin the work, with further payments contingent on the achievement of certain milestones through to the completion of your project.
Termination Clause
This is a key clause for you in the agreement because you need to be able to have an "out" if something goes wrong for any reason. Look out for a termination clause that allows either party to end the agreement within a reasonable advance written notice. Expect to be required to pay the cost that covers the work delivered up until the effective day of termination.
5) Check for Rapport
Finally, make sure that you have a good rapport with the editor during your initial interview. There's nothing worse than having to walk on eggshells when you're engaging in a creative relationship, especially with someone who's being paid a substantial amount of money.
Also, the author-editor relationship is very close by nature and you want to ensure that you're dealing with someone you're 100% comfortable working with.
Listen to your hunches and keep in mind that good relationships are always effortless. If you feel any type of resistance or perhaps a strange energy when you relate with the editor, then it's better to take a pass.
Next Steps
Once your manuscript reaches an advanced stage of editing, it's time to begin lining up professional book and cover designers. Here are a couple of articles to guide you in the right direction: 10 Nonfiction Book Layout Tips That Will Glue Your Audience to the Page and 5 Book Cover Design Principles for Nonfiction Books.
All the best!
If you enjoyed this article and are in the process of writing a nonfiction book, be sure to check out my free nonfiction success guide, drawn from years of experience editing books for bestselling authors (including a New York Times bestseller) and ghostwriting for CEOs and politicians. Simply click here to get instant access.
Ben
Leave me a comment below if you have any questions or a specific need that I can help you address – I operate an author services firm that specializes in helping entrepreneurs, professionals and business owners who want to publish books as a calling card for prospects, to establish their status as an expert or to just to generate additional leads for their businesses.
Here are some related posts I highly recommend:
How to Write a Compelling Book in 12 Steps: A Must-Read Guide for Nonfiction Authors
How to Grow Your Business Writing a Nonfiction Book
Write Your Own Book and Become an Expert: 11 Reasons Why You Should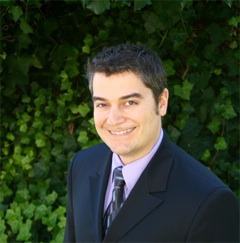 Bennett R. Coles is an award-winning author of six books published through Harper Collins (New York) and Titan Publishing Group (London). He is also the publisher at Promontory Press, editor for multiple bestselling authors (including a NY Times bestseller), ghostwriter for CEOs and politicians and the founder of Cascadia Author Services, a boutique full-service firm that specializes in premium author services specifically designed for busy professionals. Our end-to-end services include writer coaching, ghostwriting, editing, proofing, cover design, book layout, eBook production, marketing, printing and distribution.
Get Our FREE Definitive Guide To Creating A Nonfiction Bestseller Here!