How to Find the Best Copy Editing Services for Nonfiction Authors
Copy editing services are essential for nonfiction books. As the expression says, "the devil is in the details," and copy editors make sure that all the details in your book are accurate and error free, which is paramount to your credibility.
What Do Copy Editors Do?
Before focusing on how to find the best copy editing service for your book, let's briefly outline the important tasks that copy editors must accomplish in order to ensure that your nonfiction book is factually and linguistically accurate:
Correcting spelling errors (e.g. using "too" when what was meant is "two").
Correcting punctuation errors (e.g. using "I wanted to leave early, however I was forced to change my plans" instead of "I wanted to leave early; however, I was forced to change my plans").
Correcting grammatical errors (e.g. using "He wanted to quickly finish the job before dark" instead of "He wanted to finish the job quickly before dark").
Correcting syntax errors (e.g. using "The kids and me came first" instead of "The kids and I came first").
Correcting capitalization errors (e.g. using "The Top Of The Mountain" instead of "The Top of the Mountain").
Correcting hyphenation errors (e.g. using "Public-speaking events" instead of "Public speaking events").
Identifying factually inaccurate statements (e.g. stating "Over 370,000 people die in road crashes each year in the U.S." instead of "Over 37,000 people die in road crashes each year in the U.S.").
Checking for proper wording (are there any casual or slang terms that are inappropriate for the target audience? are there any acronyms or abbreviations that need to be explained?).
Suggesting additional headings (are there too many paragraphs without a visual break?).
Flagging potential legal issues (e.g. libelous statements, copyright or trademark infringement, etc.).
Identifying anomalies (e.g. misattributed quotes, names of people or places that contain errors).
Checking for inconsistencies (e.g. enclosing a phrase with double quotes on one side and single quotes on the other).
Why Are Copy Editors Essential for Nonfiction Books?
Accuracy is a non-negotiable in a genre that is meant to inform and educate.
You can't have factual errors in a book that represents your knowledge and documents your expertise. Your copy editor will be your best ally to ensure that your reputation and credibility are on solid ground.
Tips to Find the Best Copy Editing Service
Tip 1: Check Their Qualifications
Ask to see the resume of the editor that will be assigned to your book. You want to see a minimum of between 5 and 7 years of experience.
Copyediting is very knowledge-intensive and you want to ensure that the training time frame of the editor is substantial (for example, they have to possess instant recall of the many intricacies contained in extensive style manuals).
Tip 2: Inspect Titles They've Edited in the Past
Ask for titles that they've edited before, so that you can get copies and read them. You'll know that a book is professionally copy edited because you'll quickly get a sense of its attention to detail.
Tip 3: Ask for a Free Copy-Editing Sample of Your Manuscript
The ultimate test is to give them a section from your manuscript to copy edit (2-3 pages). Ask them if they can produce a free sample – professional copy editors will more than likely agree to this request.
Tip 4: Check for References
If the above tips check out and you get a good feeling about the service, ask for 2 or 3 references that you can talk to or email with. Then ask the references about their overall experience and what the working relationship was like.
Tip 5: Ask for Their Terms & Fees
Finally, ask them to see a sample copy editing contract including their terms and fees. Read all of the contract clauses in detail, especially the termination clause. Make sure they have a realistic, non-onerous path to exiting the relationship should that need arise.
Next Steps
Now, you have a good foundation of what copy editors do and how valuable their contribution is to the nonfiction genre. Hopefully, this article will give you confidence when you interview services and help you on your search to find the best candidate.
Good luck!
If you enjoyed this article and are in the process of writing a nonfiction book, be sure to check out my free nonfiction success guide, drawn from years of experience editing books for bestselling authors (including a New York Times bestseller) and ghostwriting for CEOs and politicians. Simply click here to get instant access.
Ben
Leave me a comment below if you have any questions or a specific need that I can help you address – I operate an author services firm that specializes in helping entrepreneurs, professionals and business owners who want to publish books as a calling card for prospects, to establish their status as an expert or to just to generate additional leads for their businesses.
Here are some related posts I highly recommend:
Developmental Editing: Why All Nonfiction Books Need It
How to Find The Best Content Editor For Your Nonfiction Book
Proofreading Rates for Nonfiction Books
How to Properly Vet an Editing Company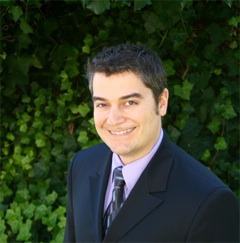 Bennett R. Coles is an award-winning author of six books published through Harper Collins (New York) and Titan Publishing Group (London). He is also the publisher at Promontory Press, editor for multiple bestselling authors (including a NY Times bestseller), ghostwriter for CEOs and politicians and the founder of Cascadia Author Services, a boutique full-service firm that specializes in premium author services specifically designed for busy professionals. Our end-to-end services include writer coaching, ghostwriting, editing, proofing, cover design, book layout, eBook production, marketing, printing and distribution.
Get Our FREE Definitive Guide To Creating A Nonfiction Bestseller Here!