If You Can Afford it, Hire a Book Writer: 9 Compelling Reasons for Nonfiction Authors
Hiring a professional nonfiction book writer is one of the best decisions you can make as a business owner who wants to be recognized as an expert, attract media attention, get lucrative contracts and open new doors of opportunity for your business.
In this article I'll show you nine powerful reasons why hiring a professional to write your nonfiction book will improve your chances of success.
Reason #1: Your Manuscript Has Great Content Ideas, But You're Not Happy With its Quality.
So, you finished your manuscript and you like the way your ideas flow, but when compared with other books the quality of your writing seems lacking. If this is your first book that's normal, because your writing muscle is still weak.
But this fact shouldn't hold you back from publishing a great book that'll move the needle. A professional book writer will take your unpolished manuscript and rewrite it into a brilliant book, requiring minimal effort on your part.
Professional nonfiction writers have a knack for connecting with readers, for knowing how to deliver your message with elegance and for delivering an economy of words that'll make reading your book an enjoyable experience.
Professional writers will:
Research your audience to understand their needs, wants, goals, hopes and fears so that they can write in a way that establishes a strong bond between your book and your audience.
Free up your time so that you can focus on other important priorities while the book is being written.
Make sure that your book is a page-turner, with no "gaps" in reader engagement that could either bore or confuse people – these gaps are the leading cause of reader attrition in unedited self-published titles.
Make you look like a million bucks to people that can open doors for you, including potential strategic partners, gatekeepers for lucrative contracts and the media – these are all busy people that won't give you a second chance to make a first impression.
Reason #2: You Want to Write a Book But Writing Isn't Your Forte
You know you want a book that can be of service to your audience, but you're well aware that writing isn't your forte and even if you hire a professional editor you know that you wouldn't enjoy going through the editing process.
A professional writer will be able to take your diamond in the rough and completely rewrite it into a polished manuscript you'll be very proud of – the type of book you'd expect from a seasoned author.
Actually, this approach to writing books is more common than you think.
Many highly recognized experts, who are great in front of the cameras or a microphone but who don't enjoy writing themselves, hire professional writers because they understand the power of books to connect with an audience at a very personal level.
Reason #3: You Want a Book That'll Take Your Business to The Next Level
For a book to open doors to new opportunities, it needs to be the absolute best it can be. This includes hiring a professional cover designer, a professional layout expert, and, unless you really enjoy the writing process and working with an editor, a professional book writer.
To take your business to the next level, your book will need to receive excellent reviews by influencers in your industry and the media, and you'll need to create a product worthy of a bestseller list. That demands the utmost quality in its writing.
Now, you might've heard that there are many ways to game bestseller lists. However, when a sub-standard book makes it into one of them, it doesn't take long for the bad reviews from readers to come flooding in.
And bad reviews will sink a book (Amazon will literally send it to the "bottom" of their rankings). But on the other hand, a solid string of good reviews can catapult your book to the top of the list, providing you with the kind of exposure that can be life-changing.
Reason #4: You Want to Compete with Other Bestsellers In Your Field
This is a very important reason for authors of nonfiction books. The minute your book is published, the market expectation is that since, you're an expert, your writing will be of the highest caliber.
As a self-published author, you could argue that the playing field has been leveled because you now have available the most cost-effective flexibility for distributing your book and for reaching out to global audiences.
However, the playing field can only be leveled if all books, whether traditionally published or not, share the same quality. This is where a professional writer will come to the rescue.
In the end, it doesn't really matter whether you've written your book yourself or farmed the task out to a professional writer. When you're out in the world, all people will really care about is working with you, the expert.
The more that your book connects with your target audience, the stronger your demand will be.
Reason #5: You Want to Get into the Paid-Speaking Circuit
Paid public speaking is one of the most effective ways to develop new business relationships and gain new clients. Often these events have audiences entirely made out of decision makers.
But getting into this field isn't easy – unless you have a book to your name that's excellently written and with a string of excellent reviews.
A great book will attract great praise, particularly from influencers in your industry. This type of praise is the door opener that you need to the get the attention of event managers, because they're too busy to read every book that comes across their desks.
But when your book has on its front cover a compelling quote from someone they implicitly trust, this will almost guarantee that your pitch will make it to the short list.
And if your book makes it into a bestseller list (read this article to learn how to improve your chances of landing on an Amazon bestseller list), then your paid-speaking fees will truly skyrocket.
A paid speaker with a first book that's not a bestseller, will initially command fees in the $2,500-$3,500 range. A paid speaker with a bestseller book can get ten times that amount.
Here are some examples:
First book, local and regional speaking events: $2,500-$3,500 per talk
First book, state level events: $5,000 and $10,000 per talk
Two or more books, national level: $10,000 to $20,000 per talk
Bestseller book, national level events: $20,000 to $35,000 range
Multiple bestsellers, national level events: name your price!
Reason #6: You Want to Become a Recognized Expert in Your Industry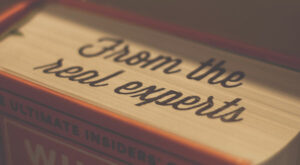 Publishing a nonfiction book is the fastest way to become recognized as an expert in your industry, which will open doors that you may not have had access to before. But your writing will be expected to be top-notch – anything less may impact your reputation.
If you want to take no chances, then it's imperative to hire a professional nonfiction book writer for this important task. Unless, of course, you enjoy writing and can't wait to work with an editor to help you craft your book.
But if writing isn't your forte, then make this important investment. It'll pay tremendous dividends as you become sought after as an expert, allowing you increase your professional fees to fulfill the higher demand for your services.
Reason #7: You Want an Effective Calling Card that Improves Prospect Conversion
When it comes to closing deals fast, there's no substitute for an excellently written nonfiction book that addresses the primary needs of your target audience.
When you begin to market to prospects and you hand them a copy of your book as a calling card instead of a business card, you're leaving them with one of the most effective customer conversion tools.
A well-written book has more pull than the best ad you could possibly write for your business.
When your prospect goes home and reads your book, a number of things will happen:
They'll feel that they know you – all well-written books have this power on readers.
They'll implicitly recognize you as an expert they can trust.
They'll appreciate the fact that you're helping them address their problem at no cost.
They'll feel more compelled to reciprocate by hiring your services.
Reason #8: You Want to Get Media Attention for Your Business
A well-written and well-reviewed book (they go hand in hand) will do wonders to attract media attention. Segment producers are constantly on the lookout for experts to interview.
They have hours of new content that must be generated every week, but they don't have a lot to time to go out and vet the experts. So, your book and your great reviews will become your default vetting process.
If you have a review by someone who the media recognizes as an expert, they'll in turn extend that level of recognition to you.
This is another reason why a professional nonfiction book writer will give you a great edge over other authors. Take advantage of it and use it to land author or expert interviews with media sources that have a large audience.
Reason #9: You Want to Focus on Book Promotion While Your Book is Being Written
The final reason why you'll want to hire a professional book writer is that your time will be much better spent promoting your upcoming book. Book promotion activities need to be planned months in advance from your book launch.
Activities like public-speaking engagements are often scheduled six months in advance. You'll need all this time to prepare so that you can hit the ground running as soon as your book comes out.
Books that become successful are launched in conjunction with dozens of buzz-creating activities that have been pre-planned for months and months. In order to increase the chances of success for your book, this is the area you need to pay serious attention to.
If you're trying to create promotion opportunities for your book while you're editing it, you'll find that these large time demands are in conflict with the time you need to devote to your manuscript. Editing requires concentration for large periods of time and book promotion requires the opposite: multi-tasking and shifting gears, quick responses interspersed with stop-what-you're-doing moments.
While your professional writer is creating your final manuscript, you can use this time to plan your book promotion campaign. For more ideas, read my companion article: How Do I Promote My Self-Published Nonfiction Book?
Next Steps
Now you have some strong reasons for why sometimes it's a good idea to hire a professional book writer to do the work on your behalf. If you feel this is the path for you, read my article 5 Tips to Hire The Best Professional Writer for Your Nonfiction Book to learn how to find an experienced book writer for your project.
Best of success!
If you enjoyed this article and are in the process of writing a nonfiction book, be sure to check out my free nonfiction success guide, drawn from years of experience editing books for bestselling authors (including a New York Times bestseller) and ghostwriting for CEOs and politicians. Simply click here to get instant access.
Ben
Leave me a comment below if you have any questions or a specific need that I can help you address – I operate an author services firm that specializes in helping entrepreneurs, professionals and business owners who want to publish books as a calling card for prospects, to establish their status as an expert or to just to generate additional leads for their businesses.
Here are some related posts I highly recommend: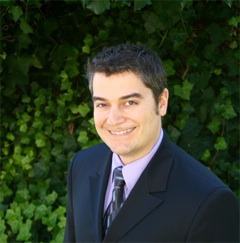 Bennett R. Coles is an award-winning author of six books published through Harper Collins (New York) and Titan Publishing Group (London). He is also the publisher at Promontory Press, editor for multiple bestselling authors (including a NY Times bestseller), ghostwriter for CEOs and politicians and the founder of Cascadia Author Services, a boutique full-service firm that specializes in premium author services specifically designed for busy professionals. Our end-to-end services include writer coaching, ghostwriting, editing, proofing, cover design, book layout, eBook production, marketing, printing and distribution.
Get Our FREE Definitive Guide To Creating A Nonfiction Bestseller Here!