How Can Writing a Nonfiction Book About a Topic Help My Business
One of the most effective ways to expand the outreach of your business is to write a nonfiction book about a topic that builds on your expertise in order to solve a problem for a specific reader.
Since the main raison d'etre of your business is to solve problems for your clients, your book could focus either on building on your existing audience, or on developing an entirely new audience that could also benefit from your expertise.
For example, if your main business provides videography services for weddings and other family-type special events and you now want to expand to commercial videography, you could write a book about how to produce the perfect corporate video, including what equipment to use, where to get it, how to budget for it, how to set it up, how to operate it, and how to produce the final product.
What's the Importance of a Good Topic in Nonfiction Writing?
Most first-time nonfiction books are well intended, but they don't do very well in the market. Their authors often chuck this poor result to excessive competition, limited resources or lack of know-how on how to effectively promote their book.
But the reality is that often times nonfiction books don't do well because their authors think that they reader are one and the same. In other words, they see themselves in their audience and write their books strictly from their point of view ("I'm going to write a book to solve what I believe my reader's main problem is").
As a result, they pick what "they" think is a good topic, which will fall on deaf ears if it's not aligned with a real need from a very specific target audience. A topic that will make up a solid book thesis must always be defined by the reader and never by the author.
Once you get your topic 100% dialed in, can you then begin writing your book in earnest.
How to Find the Perfect Nonfiction Topic to Write About
To find your perfect nonfiction topic, it's important that you know with a great degree of certainty the one audience that you're going to target. You need to develop a full understanding of what that audience thinks, feels, hopes and fears.
If you audience is business-to-consumer (B2C), your topic ideas will likely center around solving personal issues or challenges. If it's business-to-business (B2B), then you'll likely be dealing with a business challenge that someone in a decision-making position has been tasked to take care of.
So, your first course of action is to zero in on your audience. Decide who you want to help or, better said, who do you want to be of service to? In order to pick your topic you'll first need to answer this question.
In the videography example above, if you target your book to marketing departments who are tasked with creating a corporate video to train sales staff, you might choose to focus more on the artistic aspects of video-making, such as how to use different camera angles, how many cameras you need to use for best effect, how to place microphones so that people sound more natural, how to position and angle the lighting equipment for best effect, how to use backgrounds that don't clash with the subjects, and so on.
But if your intended audience is audio/visual departments, you might choose to focus instead on equipment specs, how to lower camera rental or purchase costs, how to source the best lighting appliances for different budget levels, what microphones have the best sound for video recording at affordable prices, etc.
Sources of Good Topic Ideas
How do you decide what's the best topic or main idea to write about? First, make an inventory of all the skills and services you and your business have to offer. Then brainstorm what markets you'd like to expand into.
For instance, if you produce videos, list all the possible uses for video services in point form, starting with what you already offer, and then expand into areas that you've never serviced before. Here are some ideas:
Current Offerings:
Topic 1 Area: Weddings
Topic 2 Area : Anniversaries
Topic 3 Area: Reunions
Topic 4 Area: Bar-mitzvah
New Topic Areas:
Topic 5 Area: Training/instructional videos
Topic 6 Area: Promotional videos
Topic 7 Area: How-to videos for customers
Topic 8 Area: Live events (seminars, presentations, award ceremonies, etc.)
Then, break down your areas of interest into their different audiences. At this stage, it's important that you define as clearly as you can who the decision makers are for each area and then research them thoroughly in order to understand their needs, their hopes, their fears etc.
For example, if your intended audience is product managers tasked with creating how-to videos to train customers on the use of their products, their needs might be to have a quick turnaround, their hopes might be to achieve a level of video production and content quality that delights their customers, and their fear might be cost overruns.
Making Your Final Topic Idea Selection
Once you understand and decide who you want to be of service to, then you can begin to hone in on the one topic idea you'll be focusing your nonfiction book's thesis on.
It's very important that you choose an audience that you feel you can easily work with, an audience that has direct access to funds (and you have a good idea of what their typical budgets are), and also an audience that has clear decision-making abilities.
Once you've establish who your target audience is, the things that make them happy and what keeps them up at night, you can choose the topic of your nonfiction book. For example, if your target audience is made out of public speakers, your book might be about ideas on how to turn live seminars into high-margin video products.
In Summary
The point of this article is to give you some ideas of what to focus on when writing about a topic of interest for a nonfiction reader interested in your services. Remember, it's important that you always focus on who your target audience is before you think about what your book's thesis is going to be.
Focusing all your energies on one idea that you're enamored with is a recipe for disappointment later on when you fail to find an audience that shares your point of view. The main thesis for your book must always be subservient to the needs of your target audience and not the other way around. If you get this right, you'll be on the right track.
Now it's time to begin your research!
If you enjoyed this article and would also like to learn more about how to excel in the writing craft make sure to check out my free nonfiction success guide, drawn from years of experience editing books for bestselling authors (including a New York Times bestseller) and ghostwriting for CEOs and politicians. Simply click here to get instant access.
Ben
Leave me a comment below if you have any questions or a specific need that I can help you address – I operate an author services firm that specializes in helping entrepreneurs, professionals and business owners who want to publish books as a calling card for prospects, to establish their status as an expert or to just to generate additional leads for their businesses.
Here are some related posts I highly recommend:
How to Write a Compelling Book in 12 Steps: A Must-Read Guide for Nonfiction Authors
How to Grow Your Business Writing a Nonfiction Book
Write Your Own Book and Become an Expert: 11 Reasons Why You Should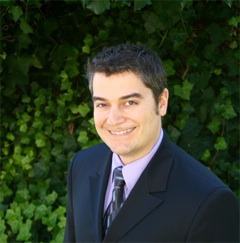 Bennett R. Coles is an award-winning author of six books published through Harper Collins (New York) and Titan Publishing Group (London). He is also the publisher at Promontory Press, editor for multiple bestselling authors (including a NY Times bestseller), ghostwriter for CEOs and politicians and the founder of Cascadia Author Services, a boutique full-service firm that specializes in premium author services specifically designed for busy professionals. Our end-to-end services include writer coaching, ghostwriting, editing, proofing, cover design, book layout, eBook production, marketing, printing and distribution.
Get Our FREE Definitive Guide To Creating A Nonfiction Bestseller Here!