How to Find the Ideal Writing Coach for Your Nonfiction Book
Hiring a writing coach is not that much different than hiring a sports coach. People who play competitive sports recreationally, like ice hockey, soccer or basketball rarely (ever?) hire coaches to help them improve their game. Yet every single professional athlete who participates in the same sports does – without exception. Why is that?
Because no matter how good an athlete may be in their mastery of the sport, their complete immersion in playing the game prevents them from taking the necessary distance from the field to assess how they're playing. It can be hard for them to see where they're getting stuck, what could be improved, how to play faster, with more accuracy, with better angles of attack, etc.
The same applies to nonfiction writers – especially those who are writing a book to improve their career or business profile, to reach out to more clients or to be recognized as experts in their field.
If you're such a writer, your book will become an extension of your professional life, a calling card that'll communicate your skills, your experience and your subject knowledge to the world – and above all, it'll become a proxy for your personal reputation.
For this reason, it's imperative that your book be the best possible quality you can produce, in the same way the professional athlete is expected to always be on the top of their game.
This is where the writing coach comes in: to help establish a routine that is conducive to producing good results with consistency, to help shorten the learning curve in order to perfect new skills faster, to offer new perspectives and to help develop the focus and discipline that is necessary to succeed.
What Is a Writing Coach?
A writing coach, not unlike a sports coach, is there to help you develop a writing routine that works for you based on your personality and your style. Their goal is to help you reach a stage where you can consistently write from a place of joy without experiencing drudgery.
A writing coach will offer you ideas and tools so that you can create a personal structure that allows you to stay focused as you access the creative side of your brain. They'll also help you develop techniques to speed up your writing while at the same time enhancing the quality of your output. In short, they'll help you get better at your game.
A Writing Coach Is Not The Same as an Editor
What a writing coach is not there to do is to edit your manuscript. What they do instead is help you gain clarity on what you're trying to achieve with your book, fine-tune the message for your target audience, find the right tone and style to communicate and organize your book project.
An editor, on the other hand, will focus strictly on your manuscript. In addition to taking care of the basic tasks of checking for your grammar and spelling, they'll also make recommendations about your book structure from top to bottom, will take care of the overall flow, developmental issues, word choice and sentence construction.
The editor focuses on the product. The coach focuses on the process and the person.
Fiction Vs. Nonfiction Writing Coaches
Now, if you're writing nonfiction, it's really important that you work with a nonfiction writing coach. Although a coach that specializes in fiction writing will have certain elements in common with a nonfiction coach, what they won't have is a deep understanding of the psychology of nonfiction audiences.
The audience for your book will be motivated by the need to solve a problem or challenge that they have, which your book will address with your unique solution. They'll have certain pain-points that they're seeking to eliminate and are actively looking for relief.
In order to work in this field, the writing coach needs to have not only a deep understanding of the market forces in the genre, but also compassion and empathy for an audience that is seeking to move away from that pain.
A writing coach that specializes in fiction may lack these skills, because their focus is on creating a product meant to entertain and to help readers experience a break from reality by becoming immersed in the lives of the book's characters. This is clearly not in your best interest as a nonfiction writer.
How Do You Find a Good Nonfiction Writing Coach?
Writing coaches work in an industry that isn't regulated and you need to be very alert when you research candidates. To make sure you find legitimate writing coaches that fit your requirements, you need to look not just for nonfiction experience but also for a long resume.
In the world of sports, coaches are always older than the athletes because it takes a long time to develop strong coaching skills. In fact, it's quite common for coaches to have been athletes in their youth.
It's no different in the world of writing. You'll find that many of the best coaches are authors themselves who have spent years guiding and mentoring younger authors (not necessarily in age but in experience) to become better writers.
Check the coaches' websites and read all the testimonials. A good writing coach will list 10 or more testimonials. Learn about what those authors say about their coaching experience. Check what kind of books they've written to make sure that they're in the nonfiction genre (in most cases the titles will be listed along with their full names in the testimonials), and finally visit the authors' websites and get in touch with them to find out more about how the coach works.
Writing Coach Rates
Rates for writing coaches vary quite a bit, based on demand, experience and genre. Most coaches will charge you an hourly rate, but many offer multi-hour packages at a discount, provided you pay in advance.
A good nonfiction coach will charge anywhere between $100-$125 per hour and a highly sought-after one will charge between $200-$300 per hour. A typical engagement can range anywhere from a single one-hour session to five or more sessions, depending of the writer's needs.
What Questions Should You Ask Before Hiring a Writing Coach?
Most writing coaches will agree to meet you for a free initial consultation, usually lasting fifteen minutes. This can be conducted over the phone or via teleconferencing. Use this time to assess rapport and to ask questions.
To make your job easier, here are some handy questions that you may want to consider asking during your interview:
What is your past training as a coach?

Do you have experience with nonfiction books written by professionals, consultants or entrepreneurs?

What is your coaching style? How do you work with writers?

How do you communicate with writers? Phone only, video call, both?

Based on my goals, how many coaching sessions do you recommend?

Do you provide a contract outlining your services, fees and terms?

Could you provide me with two references I can talk to?
Next Steps
The best time to hire a writing coach is at the beginning of your book project. This will allow you to develop a game plan for the entire project, discuss the project details before you put pen to paper and create a writing routine that works best for you.
If you're at the beginning of your book project, I have a companion article entitled: The 10 Must-Have Writing Skills for Nonfiction Authors that might be of help. In it, I've compiled a list of skills from successful nonfiction writers that you can borrow from to craft a great nonfiction book.
Also, if you enjoyed this article be sure to check out my free nonfiction success guide, drawn from years of experience editing books for bestselling authors (including a New York Times bestseller) and ghostwriting for CEOs and politicians. Simply click here to get instant access.
Best of luck in your search!
Ben
Leave me a comment below if you have any questions or a specific need that I can help you address – I operate an author services firm that specializes in helping entrepreneurs, professionals and business owners who want to publish books as a calling card for prospects, to establish their status as an expert or to generate additional leads for their businesses.
Here are some related articles I highly recommend:
How to Write a Compelling Nonfiction Book in 12 Steps: A Must-Read Guide for Nonfiction Authors
The 7 Key Rules for Writers of Outstanding Nonfiction Books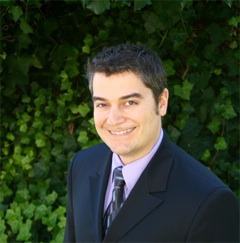 Bennett R. Coles is an award-winning author of six books published through Harper Collins (New York) and Titan Publishing Group (London). He is also the publisher at Promontory Press, editor for multiple bestselling authors (including a NY Times bestseller), ghostwriter for CEOs and politicians and the founder of Cascadia Author Services, a boutique full-service firm that specializes in premium author services specifically designed for busy professionals. Our end-to-end services include writer coaching, ghostwriting, editing, proofing, cover design, book layout, eBook production, marketing, printing and distribution.
I am doing research on locating an author coach. I have a short read ready to self publish and have a 43 K word book finished. It has been professionally edited but I'm sure it could use more work. I am starting a complete business with products and services.

Hi Dennis, thanks for your message. I'll reach out to you via email.

Ben Coles
Get Our FREE Definitive Guide To Creating A Nonfiction Bestseller Here!