Your book's back cover design is critical to effective marketing because it presents your readers with their first opportunity to learn more about your book.
How you design your back cover will determine whether readers will inspect your book further, getting them closer to the sale, or will move on to other books. It's imperative that you understand how to correctly craft the different back cover elements.
In this article, you'll learn how to create a back cover that works, the five key elements of nonfiction back covers, plus we'll discuss examples from bestselling books.
How to Create a Winning Back Cover
If the font cover of your nonfiction book is the billboard, your back cover is the movie trailer. A winning back cover has to achieve the following three goals:
It has to provide convincing social proof of how good a read your book is
It has to provide compelling marketing copy to entice potential readers to buy your book
It has to introduce you as a subject matter expert and clearly establish your credentials
After your front cover and your title, your back cover the is most important piece of marketing real estate in your book. Given the physical limitations of a book's trim size, every word and every image must count.
When crafting the content that'll be printed on your back cover, you have to be both measured and deliberate to make sure that every element moves readers towards a book purchase.
That means no spurious phrases in it (like this one!), no over the top or cliched language ("A mind-bending book"), no testimonials from the general public (only accomplished authors, reputable review sources and recognized experts) and no amateur photography for your headshot (you must "look" like an expert).
Let's now focus on the five elements on the back cover and how to get them just right:
1) Testimonials
The first order of business is the solicitation of glowing testimonials from people who your target audience considers to be experts in your niche. The stronger the name recognition, the better.
What you never want to do is to use a client or a friend testimonial if they are perfect strangers to your audience.
Now the question is, how do you get recognized experts to agree to give you a testimonial? Well, you'll have to be resourceful. You have to uncover as many paths to them with the least degree of separation as possible, and then work those channels to get to them.
Here are some suggestions:
Perhaps you know someone who knows them – check LinkedIn to see if you share a common business acquaintance, making them a 2nd-level connection.
Attend paid seminars/workshops that they offer and simply ask them directly (always towards the end of the engagement, once you've developed a relationship of trust)
Book a one-to-one session if they happen to operate a consultancy in your area and then ask them politely (if they published books earlier in their careers, they'll empathize with you!)
Keep in mind that they won't endorse you book simply because you asked – as a starting point, your book has to be professionally designed and edited and its content has to be excellent in their eyes.
By giving you an endorsement and having their name appear on the cover of your book, they're putting their reputation on the line and they'll be reluctant to do so if they feel that your content is substandard.
On the flip side, there are benefits to them in providing endorsements. If your book does well in the market they'll benefit from free promotion for their own books, which will be mentioned along with their names.
When it comes to placing testimonials or reviews, you want to save your absolute best one to be front and center in your front cover. The second best endorsement should be reserved for the top of our back cover.
Any subsequent endorsements can be displayed either above or below your book blurb.
2) Blurb
This is the premier marketing copy of your book, so the goal of the blurb isn't to summarize your book but to engage and entice readers to consider buying it.
The blurb text must speak directly to their emotions, which is ultimately what's behind most purchasing decisions. Therefore, your blurb will need to:
Clearly identify the main problem afflicting your readers, which your book will address
Show them what your book will do to relieve this pain (your solution) without revealing any of its secrets (the "how")
And it must address their aspirations by painting a picture of what their lives will be like after implementing the lessons contained in your book
To go more in-depth about how to create an effective blurb, read the following article: Great Blurb Examples for Nonfiction Books.
3) Author Bio
You author bio needs to clearly establish your expertise in your book's subject matter. It must mention what your credentials are, show how long you've been practicing your trade and give an account of your experience.
When it comes to style, it's customary to write author bios in the third person. It's also customary, although not strictly necessary, to close the bio with a personal touch.
This closing could be as simple as mentioning the general area where you live (e.g. west coast, the name of a state, a city, etc.), mentioning how many children you have, if you have a pet, perhaps their name, and so on. You can also make it as personal as you feel is required to connect with your audience – for example, mentioning a mundane experience from your life that your readers can easily identify with.
For more details on how to write a great author bio for your nonfiction book, read the following article: Nonfiction Short Author Bio: 6 Steps to the Perfect Bio (with Examples).
4) Author Head Shot
Your author headshot could either be a black and white or a color photograph (black and white is a common choice for nonfiction books) and make sure it's taken by a professional photographer.
Although some authors use casual shots for their author bios, I don't recommend this approach for nonfiction authors because it creates a disconnect with your image as an expert.
When you meet a lawyer or an accountant, you have a certain expectation on how they present themselves – jeans and a t-shirt won't inspire a lot of confidence. This is no different with experts who publish nonfiction books.
5) Barcode
The final component in your back cover is the ISBN barcode. Your book designer will know the correct size and placement, but basically, you want to make sure that it's of the highest possible quality to ensure that laser scanners in retail locations can read it.
Some barcodes have the suggested retail price encoded, but this is not mandatory, especially if your book will be offered in multiple currencies.
Depending on where you live, the barcode may be supplied by the same agency that generates the ISBNs. In the U.S. this agency is Bowker (https://www.myidentifiers.com/identify-protect-your-book/barcode)
Here's an example of a typical book ISBN barcode:
Nonfiction Back Cover Examples
Below, you'll find seven examples of back covers from bestselling books in top nonfiction categories on Amazon, followed by a brief analysis:
1) Biographies & Memories
Title: Hillbilly Elegy: A Memoir of a Family and Culture in Crisis
Analysis:
In this back cover, the publisher chose a single review from a highly reputable source as a headlining testimonial on top of the back cover, plus a single secondary testimonial above the author bio, reserving most of the real estate for the blurb.
This isn't uncommon for memoirs since the blurb usually calls for a longer narrative approach than, say, problem-solving nonfiction.
2) Self-Help
Title: The Gifts of Imperfection: Let Go of Who You Think You're Supposed to Be and Embrace Who You Are
Analysis:
In this case, the publisher chose to use a shortened version of the blurb on the back cover of the paperback edition to open more space for testimonial quotes from other bestselling authors. The full text of the blurb appears online in the book description on Amazon.
3) Politics & Social Sciences
Title: Catch and Kill: Lies, Spies, and a Conspiracy to Protect Predators
Analysis:
This is an example of the back cover of a hardcover edition. Since there's additional marketing real estate in the left and right cover flaps to show the blurb and author bio, the back of hardcover books is usually reserved for reviews and testimonials.
4) Cookbooks, Food & Wine
Title: The Easy 5-Ingredient Ketogenic Diet Cookbook: Low-Carb, High-Fat Recipes for Busy People on the Keto Diet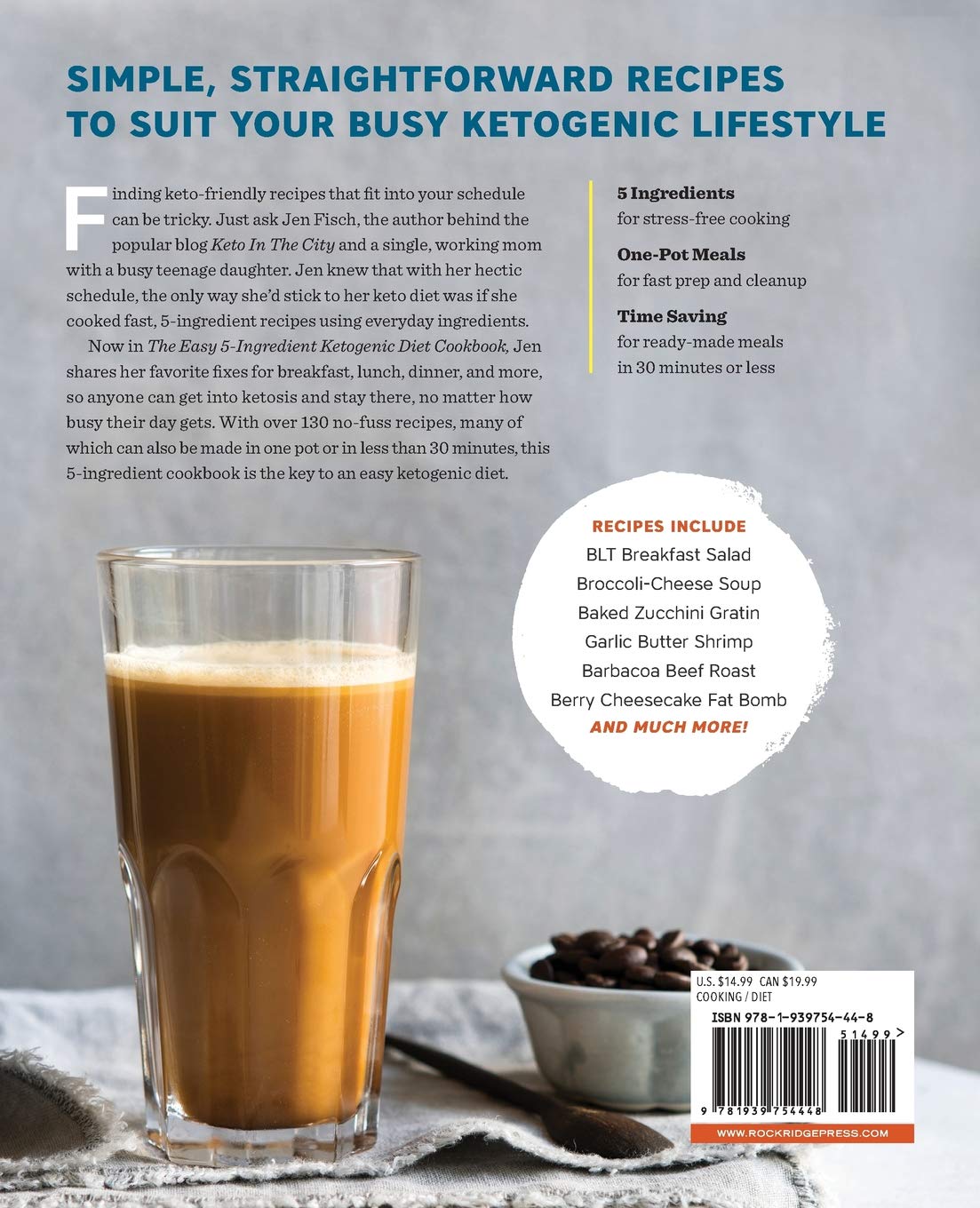 Analysis: Since this is a cookbook, the publisher chose to exclude the author bio and headshot and instead use the reclaimed real estate to list examples of tantalizing recipes.
5) Parenting & Relationships
Title: Parenting from the Inside Out: How a Deeper Self-Understanding Can Help You Raise Children Who Thrive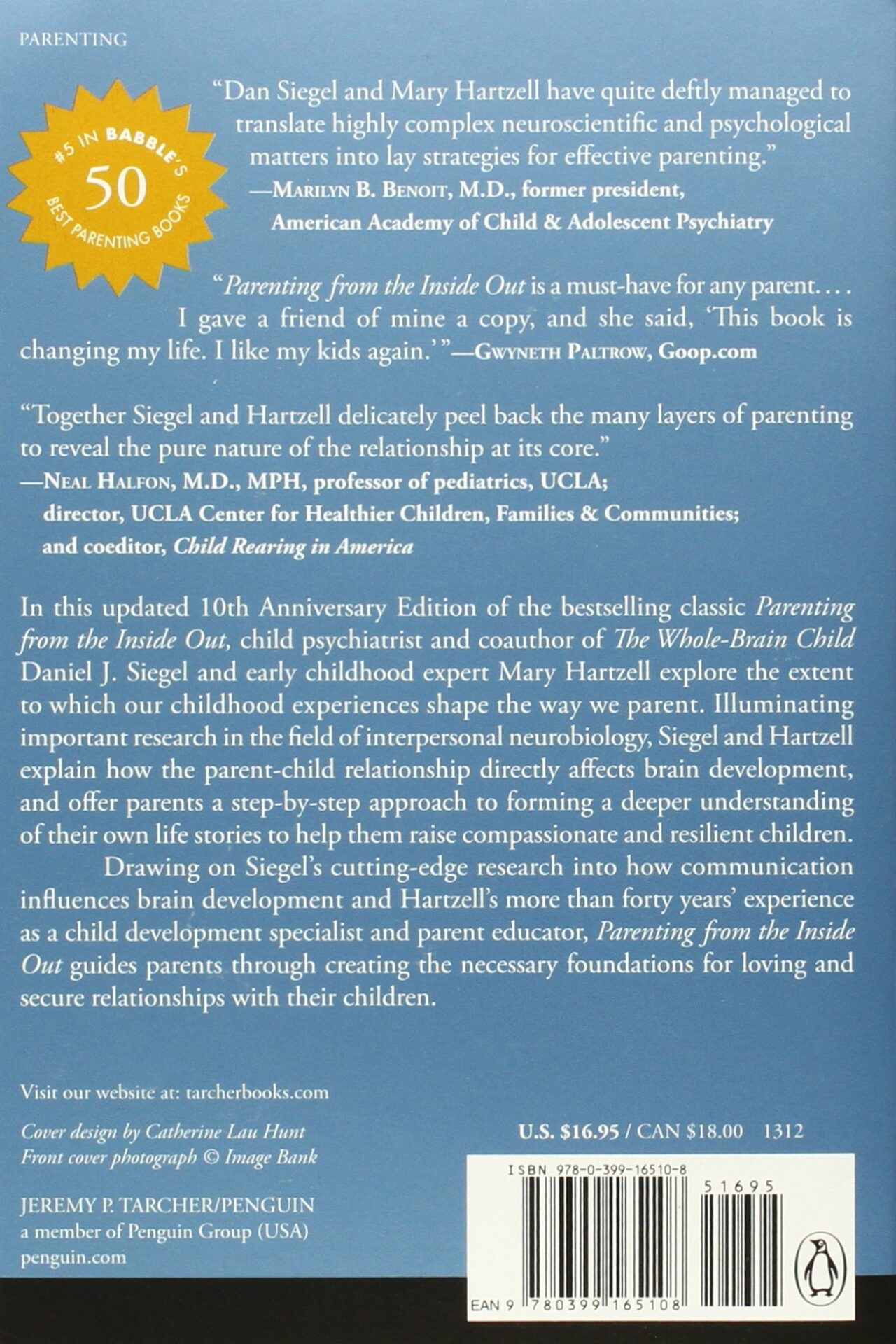 Analysis:
Here, the publisher chose to maximize the space for testimonial quotes and make up for this real estate by eliminating the author headshot and by combining the blurb and author bio into one.
6) Education & Teaching
Title: Self-theories: Their Role in Motivation, Personality, and Development
Analysis:
In this example, the publisher decided to bypass the author headshot altogether and instead show more testimonials to increase the social proof.
7) Crafts, Hobbies & Home
Title: The Life-Changing Magic of Tidying Up: The Japanese Art of Decluttering and Organizing
Analysis:
Given the celebrity status of the author and her popular Netflix series, the publisher decided to focus on just the book blurb with a large author photo and bypass her bio altogether.
Next Steps
Once you've crafted all the key elements for your back cover, it's time to pass the baton to a professional book cover designer to bring all the pieces together.
As a nonfiction author, you shouldn't attempt to design your own cover or to farm it out to friends and family because, upon first inspection, your reputation as an expert will be measured by the quality of your book cover and this is an area where you can't afford to cut corners.
All the best!
If you enjoyed this article and are in the process of writing or publishing a nonfiction book, be sure to check out my free nonfiction success guide, drawn from years of experience editing books for bestselling authors (including a New York Times bestseller) and ghostwriting for CEOs and politicians. Simply click here to get instant access.
Ben
Leave me a comment below if you have any questions or a specific need that I can help you address – I operate an author services firm that specializes in helping entrepreneurs, professionals and business owners who want to publish books as a calling card for prospects, to establish their status as an expert or to just to generate additional leads for their businesses.
Here are some related posts I highly recommend:
Bennett R. Coles is an award-winning author of six books published through Harper Collins (New York) and Titan Publishing Group (London). He is also the publisher at Promontory Press, editor for multiple bestselling authors (including a NY Times bestseller), ghostwriter for CEOs and politicians and the founder of Cascadia Author Services, a boutique full-service firm that specializes in premium author services specifically designed for busy professionals. Our end-to-end services include writer coaching, ghostwriting, editing, proofing, cover design, book layout, eBook production, marketing, printing and distribution.