How to Write a Biography in 8 Easy Steps
This article will provide you with the basic building blocks required to write a biography starting from a blank page. Before we get into the nuts and bolts, let's define what a biography is:
A biography is the full account of another person's life (unlike an autobiography, which is the account of the author's own life). For a biography to work, it must tell the story of an extraordinary or otherwise captivating life.
For this reason, most popular biographies center around famous people, be they politicians, artists, entrepreneurs, entertainers, or other well-known individuals. But this isn't a must. Many biographies are also written about ordinary people who lived extraordinary lives outside the public spotlight.
Now, there are two main categories of biographies: authorized and unauthorized.
Authorized biographies are written with the explicit permission of the subject of the biography. The main advantage of authorized biographies is that they provide easy access to family members, friends and acquaintances — and even the subject themselves — during the very important research phase.
Unauthorized biographies, on the other hand, are written without the permission of the subject and therefore the authors usually have no access to their inner circle. As a result, authors must draw all of their information from sources that are at arms-length of the subject and therefore may be less reliable or truthful.
Let's now begin to outline the process for creating a biography from the ground up.
Step 1: Choose the Biography's Subject
The first thing you need to do is to choose the subject of your biography. In most cases this will be an obvious choice – that is, you'll select someone you've been following and have admired for a long time.
You'll already know their life story and will therefore know the aspects of their life that will be inspiring and compelling to your readers. In essence, you'll be writing your biography for an audience of like-minded people who admire your subject as much as you do and who already have a deep thirst for any information about them.
Your subject might be a public figure, a politician, a business person, a scientist, an academic, or as stated in the introduction, an ordinary person who's lived an extraordinary life. In every case, I advise that you seek their permission to write and publish the biography.
If granted, you'll be able to gain immediate access to the subject and also family members and friends, who in many cases will provide you with exclusive details not published anywhere else.
Now, if you do get your subject's permission, it'll likely come accompanied with a first right of refusal for any information that they deem is not accurate as written and you'll have to allow for the possibility of people changing their minds about certain aspects of your work as you go on.
You'll just have to be flexible and accommodating, and sometimes this will be frustrating. But in the grand scheme of things, it's a small price to pay for almost unlimited access to credible and in many cases unpublished information.
If you're unsuccessful in obtaining your subject's permission, you can still write an unauthorized biography, but there are some caveats you should be aware of:
Stay away from writing unauthorized biographies about private persons (no matter how extraordinary their lives may be) because you'll risk breaching privacy laws with serious legal consequences — in other words, those people may wish to remain private and will certainly not appreciate someone writing an unauthorized biography of their private lives.
If you write about public figures, make sure you stick to publicly available information and that you don't publish any private, sensitive or otherwise embarrassing information that is not in the public domain or that was illicitly obtained (e.g. through hacked or stolen information)
If you choose to write a biography about some well-known figure in the public domain who you despise and you want to expose their "bad" side to the world, I advise that you consult with an attorney before you proceed, since you'll be embarking on a journey potentially fraught with expensive litigation
Step 2: Study Popular Biographies
Before you proceed to the writing stage, you'll be well-served to learn valuable lessons from those who've walked this path this before you, especially those who've found success in the marketplace.
Find 2-3 biographies about similar subjects to yours that have made it to the bestseller lists. For example, if you'll be writing about a tech CEO, then find bestselling biographies of two or three other tech CEOs. Also, ensure that those biographies are of the same type as yours (i.e. authorized or unauthorized).
If cost is an object, get those books from the library but, if you can, purchase them instead so that you can make notations and underline text right on the page.
Next, read them twice cover-to-cover — first as a reader and then as a writer.
In your first reading pass, put on your audience hat and enjoy the read. Don't pause to make notes yet so as not to disrupt the experience. In your second pass, however, make frequent stops to take notes about how the author uses literary devices, such as storytelling, hooks, descriptive techniques, and so on to drive their narrative.
If you read a story or passage that you deeply connect with, analyze it and try to figure out what it is about it that makes it work so effectively. Make note of the author's literary choices, their use of language, the flow of the story, etc.
When you're done with this initial genre research, you'll be ready to start working on your biography!
Step 3: Choose Your Central Theme
Biographies are not unlike any other nonfiction book: you need to know who the target audience is before you write them (in this case it'll be you and people like you). But just as importantly, you need to have a central theme that permeates the book.
In most cases, the central theme of your biography will be the aspect that has personally attracted you to your subject, such as:
Their sense of urgency in enacting change in their personal lives and around them, which your readers will find inspiring
Their wisdom and brilliance in their specific approach to life, business, etc., which will inform your readers about proven strategies that they'll be able to use themselves
Their prophetic power about certain world events, which could help readers make better choices about their investments, their choice of careers, etc.
Or just their raw courage in the face of extreme adversity, a quality many people strive to achieve in their own lives
You always need to have a clear central theme your biography, an essence that goes beyond a strictly chronological account of someone life (which doesn't make for a particularly engaging read).
Step 4: Research Your Subject
Now it's time to begin your research about your subject and their lives.
There are two types of sources of information that you'll need to rely on for your biography:
1) Primary sources, which originate from your subject and their close circle, and 2) Secondary sources, which originate from people at arm's length to your subject. Here are some examples:
Primary sources:
Anything publicly written or recorded by the subject
Anything privately written or recorded by the subject (you'll need their written consent to publish this information)
Anything publicly written or recorded by direct witnesses to events that involved the subject
Anything privately written or recorded by direct witnesses to events that involved the subject (again, you'll need their permission to publish this information)
A Note on Privacy:
Whenever you publish information about a subject that's not already in the public domain, particularly if the subject is not a public figure, you must ensure that you have their written permission to do so.
If you don't and choose to publish anyway, you're opening yourself to expensive litigation. People are entitled to their privacy and if you reveal unauthorized information that they deem to be embarrassing or injurious to their reputation in any way, expect them to seek financial damages through libel litigation and other legal remedies.
Secondary sources:
Writings or recordings by people who don't know the subject personally and who haven't directly witnessed events involving the subject. Examples are:
Documentaries
Books
Magazine articles
Online articles or recordings
A Note on Secondary Sources:
Before you use these sources, you'll need to establish their credibility and the veracity of their accounts. Whenever you do refer to secondary sources in your biography, make sure to include the proper citations so that your readers can access the original information if they desire.
Also, make sure that you don't infringe the copyright of your secondary sources by reproducing entire passages from their works, unless you obtain their written permission first (which usually carries a financial cost).
Step 5: Organize the Information
Once you've collected all the relevant information for your project, it's time to put it into perspective by first creating a timeline for your subject's life. You want to be able to see where it all fits chronologically so that you can begin to draw a through-line in relation to your biography's central theme.
Your timeline will allow you to see the sequence of events that formed the character, ability or special circumstances that led your subject to live an extraordinary life. Also, this through-line will allow you to draw inspiration to choose specific time periods and past events should you wish to use flashbacks as a device in your narrative.
Once you've defined the proper chronology of events in your subject's life, you can begin to draft a general outline for your biography, driven by your central theme. Begin by choosing the main milestones on your subject's journey. These are the building blocks of your central theme. Then, break them down further into as many layers as necessary.
Finally, label your outline entries and, looking at your timeline, allocate your research materials throughout the outline by assigning them to the relevant label.
Step 6: Write Your Manuscript
You now have a fleshed-out timeline, an outline that aligns with your central theme, and lots of well-researched notes. In other words, you're ready to begin the writing process! But first, you'll need to develop a clear writing routine.
When it comes to book writing, there's no substitute for rubber to the road and this means that you'll need to get into the habit of writing for a set amount of time every day. Like professional authors do, you'll need to budget this time religiously and have clear boundaries.
Consistency is key, especially if you've never done a project like this before. What you don't want to do is to write for 4-5 hours straight one day and then take a break for the next day or two.
How long should you write each day? I recommend between 2 and 3 hours but no longer than that — you don't want to end up creatively spent by the end of a writing session.
Now, it's critically important during this time that you have no disruptions such as phone calls, notifications from electronic devices, people walking in and asking you for help, etc.
So, enlist the help of those around you to keep you undisturbed, turn your smartphone and tablet to airplane mode, and mute the sound of your laptop.
Step 7: Hire a Professional Editor
When you complete the first draft of your manuscript, take a break to re-calibrate before you begin the re-writing process. Then revisit your manuscript from top to bottom as many times as necessary. This should take you a few weeks.
Keep in mind that the revision process is as creative as your original writing process but in a different way. While your initial writing is more like a stream of consciousness, the revision process is much more clinical and measured. What you're looking for here is attention to detail, not the broad strokes.
But at some point, you'll begin to experience diminishing returns for your efforts and here's when you'll need to hire the services of a professional editor. In fact, professional editors are paramount to the success of all authors, not just first-time authors but also those with long and illustrious careers.
No author worth their salt would dare publish an unedited book and neither should you. Your biography will be your calling card as an author and you never want to present a less than professional image. So, make sure you budget for a professional editor to take your diamond in the rough and make it shine!
Step 8: Hire a Professional Book and Cover Designer
Now that you have a fully edited manuscript, it's time to focus on book design. Biographies need to not only be well-edited, but also to be well-produced. That means, they need to have a professional cover design that reflects your central theme, and a book interior as well-designed as your traditionally published competitors.
Don't fall for the temptation to use free layout templates and book cover maker apps. As sharp as they may look on the surface, they'll appear amateurish in comparison to what a professional can do and you don't want to be judged by decision makers and gatekeepers on your path in a less-than-ideal light.
For example, some colors and visual patterns on your book cover may look great to you but won't work in the market. The same goes for font styles, font sizes and font treatments. Leave this important work to the pros and you'll never regret your decision.
Best of luck on the journey to your first biography!
If you enjoyed this article and are in the process of writing a nonfiction book, be sure to check out my free nonfiction success guide, drawn from years of experience editing books for bestselling authors (including a New York Times bestseller) and ghostwriting for CEOs and politicians. Simply click here to get instant access.
Ben
Leave me a comment below if you have any questions or a specific need that I can help you address – I operate an author services firm that specializes in helping entrepreneurs, professionals and business owners who want to publish books as a calling card for prospects, to establish their status as an expert or to just to generate additional leads for their businesses.
Here are some related posts I highly recommend: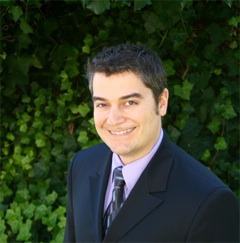 Bennett R. Coles is an award-winning author of six books published through Harper Collins (New York) and Titan Publishing Group (London). He is also the publisher at Promontory Press, editor for multiple bestselling authors (including a NY Times bestseller), ghostwriter for CEOs and politicians and the founder of Cascadia Author Services, a boutique full-service firm that specializes in premium author services specifically designed for busy professionals. Our end-to-end services include writer coaching, ghostwriting, editing, proofing, cover design, book layout, eBook production, marketing, printing and distribution.
Get Our FREE Definitive Guide To Creating A Nonfiction Bestseller Here!