What's the Copyright Cost for a Nonfiction Book?
The copyright cost for a nonfiction book depends of the type of application that you need to file. In this article, you'll learn the different fees based on your personal circumstances. The three most typical copyright application scenarios are:
1) Single Application
The single application is the most cost-effective way to register your nonfiction book, provided that you do it electronically at www.copyright.gov. The Single Application cost is $35 (available online only).
Now, there are some restrictions. In order to qualify for this low registration fee, you must:
Be the only author listed on the copyright registration form. (If you're co-authoring your book you'll have to file a standard application instead)
Register a single work. ( For example, a very large book split into three volumes is not considered a single work.)
Be the sole claimant. (If you're sharing your copyright ownership with another person or entity, you'll have to file a standard application.)
Write the book yourself. (If you're hiring a professional writer or a ghostwriter to create the book on your behalf you'll still be considered the copyright owner, but you'll have to file a standard application instead).
2) Standard Application
If your copyright registration doesn't qualify for the Single Application fee (see above requirements), then you must use the Standard Application. The cost is $55 (available online only).
3) Special Cases
Paper Applications: If you don't want to file online, you can mail a completed Form TX (also referred to as the Literary Form) to:
Library of Congress
U.S. Copyright Office-TX
101 Independence Avenue SE
Washington, DC 20559-6000
This form can be downloaded and printed from www.copyright.gov. The fee for paper filing is $85 and must be paid via check or money order payable to "U.S. Copyright Office."
Expedited Application: The regular application process can take several months to complete.
Your work will be dated as registered as soon as the U.S. Copyright office receives your application. However, your copyright certificate may take up to a year to be mailed to you (sometimes longer depending on the backlog of applications).
If you need to expedite the copyright registration process, you can do so by paying the expedited fee of $800.
In this case you'll be mailed your copyright certificate in approximately one week (e.g. you're suing someone for infringement and you need your certificate asap for the legal proceedings).
Lawyer Application: If you would rather have a lawyer complete and submit your copyright application form to ensure no filing mistakes, expect to pay around $200-$500 in legal fees plus the cost of filing and any other disbursements.
Next Steps
If you'd like to learn more about the copyright registration process, read my companion article entitled: How to Copyright a Book: A Guide for Nonfiction Authors.
And if you enjoyed this article and are in the process of self-publishing a nonfiction book, be sure to check out my free nonfiction success guide, drawn from years of experience editing books for bestselling authors (including a New York Times bestseller) and ghostwriting for CEOs and politicians. Simply click here to get instant access.
Ben
Leave me a comment below if you have any questions or a specific need that I can help you address – I operate an author services firm that specializes in helping entrepreneurs, professionals and business owners who want to publish books as a calling card for prospects, to establish their status as an expert or to just to generate additional leads for their businesses.
Here are some related posts I highly recommend: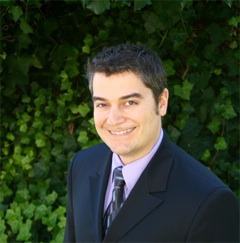 Bennett R. Coles is an award-winning author of six books published through Harper Collins (New York) and Titan Publishing Group (London). He is also the publisher at Promontory Press, editor for multiple bestselling authors (including a NY Times bestseller), ghostwriter for CEOs and politicians and the founder of Cascadia Author Services, a boutique full-service firm that specializes in premium author services specifically designed for busy professionals. Our end-to-end services include writer coaching, ghostwriting, editing, proofing, cover design, book layout, eBook production, marketing, printing and distribution.
Get Our FREE Definitive Guide To Creating A Nonfiction Bestseller Here!