5 Things You Should Know About Writing Realistic Fiction
This post is about realistic fiction, what it is and how to use it in your writing.
A realistic story is one that mirrors real life. So, the characters are not superheroes or magical beings. Realistic characters are based on people who live in the world we know today, with all its complexities and challenges.
Although, technically speaking, realistic stories could take place in the future (using "realistic" characters by today's standards, that is) most take place in the present or in the recent past and must always be grounded in reality.
What Is Realistic Fiction
Realistic fiction is often called literary or contemporary realism because plots include ordinary people like you and I living their lives as they would be lived today — with all the ambiguity, unpredictability, complexity, messiness and nuance that goes along with our times.
Realistic fiction often explores issues faced by typical people living in our present day world, such as addiction, disability, discrimination, depression, and so on.
How to Write a Book In This Genre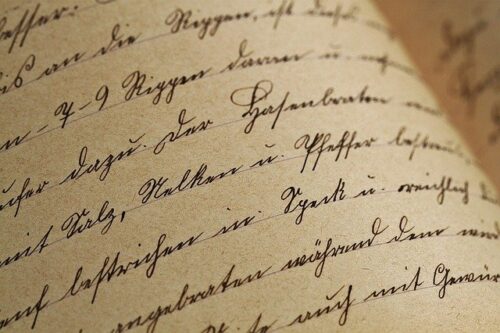 To write realistic fiction and get your reader to buy in, you need to provide them with concrete details of a credible world. So, always make sure that your story is believable and your characters are relatable.
Readers need evidence from their own lives in order for your realistic fiction story to speak to them — you want readers seeing themselves in every paragraph.
In other words, your fiction will take on a quality of realism if you write about the lives, feelings, problems and joys of people who are much like them in some fundamental way.
If you were to sum up in one word the key of your success in writing good realistic fiction, that word would be research.
As you lay out your plot, make sure that you research every detail of your story to make sure it's grounded in reality. If not, your fiction story won't feel "realistic."
For example, you could be describing a dystopian sci-fi future in extreme detail and yet it'll never feel "real" to your readers because it won't match any sense of reality they would have ever been exposed to.
5 Things You Should Know About Realistic Fiction
Characters: It's important to develop your characters and their relationships with each other in a way that's always relatable to your readers.
Point of View: Focus on one character's point of view at a time. Try not to focus on multiple POVs concurrently.
Dialogue: Be sure to include dialogue that sounds the way real people talk (e.g. no "Yoda" like dialect.)
Setting: Develop your setting so readers can feel a sense of having experienced it before.
Research: Research is essential for realistic fiction to work. Now, you can always do online research to keep your costs down, but if you can afford to, visit the actual locations you'll be writing about.
Finally, read memoirs from that place or time period, use photographs and videos for inspiration, and so on.
Wrapping Things Up
Realistic fiction is a genre of literature that weaves together realistic and believable events with made-up characters and circumstances.
This will give your story a sense of depth and balance, allowing for suspenseful twists in your plot lines without straying too far from reality. You can use this type of fiction sub genre to teach your readers about the world, themselves and their values.
Keep in mind that writing believable characters isn't just about making them look or act like "real people;" it's also about giving them thoughts, feelings, emotions, goals and dreams as well as flaws so they're more than one dimensional caricatures of reality.
Above all, have  fun with it!
Best wishes!
If you're working on a nonfiction book, be sure to check out my free nonfiction success guide, drawn from years of experience editing books for bestselling authors (including a New York Times bestseller) and ghostwriting for CEOs and politicians. Simply click here to get instant access.
Ben
Leave me a comment below if you have any questions or a specific need that I can help you address – I operate an author services firm that specializes in helping entrepreneurs, professionals and business owners who want to publish books as a calling card for prospects, to establish their status as an expert or to generate additional leads for their businesses.
Here are some related posts I highly recommend:
The 7 Most Effective Book Promotion Ideas For Nonfiction Authors
How to Find The Best Book Marketing Services For Nonfiction
How to Promote Your Nonfiction Book to Rank High on Amazon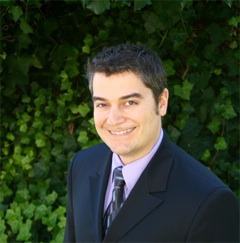 Bennett R. Coles is an award-winning author of six books published through Harper Collins (New York) and Titan Publishing Group (London). He is also the publisher at Promontory Press, editor for multiple bestselling authors (including a NY Times bestseller), ghostwriter for CEOs and politicians and the founder of Cascadia Author Services, a boutique full-service firm that specializes in premium author services specifically designed for busy professionals. Our end-to-end services include writer coaching, ghostwriting, editing, proofing, cover design, book layout, eBook production, marketing, printing and distribution.
Get Our FREE Definitive Guide To Creating A Nonfiction Bestseller Here!