The 5 Best Professional Fonts for Nonfiction Books
Publishing a great-looking nonfiction book on your own can be difficult. You want to make sure your text looks great, but you may not have the level of expertise of a book designer.
This is where a good set of professional fonts comes in — they can provide the look and feel you need without risking looking amateurish.
In this article, we'll explore some of the best professional fonts for nonfiction books that'll help make your work stand out from the crowd and capture your readers' attention.
What Makes Nonfiction Text Attractive?
Nonfiction books often cover deep subjects with complex ideas, so making them appealing to readers is key.
The right font selection will help you achieve this goal by making it easier for them to read and digest the material without experiencing eye strain.
Professional fonts can also help create a stronger connection with your audience, by adding an extra layer of elegance to the visual presentation.
So, how do you make your text look professional? By choosing a font that's both easy to read and aesthetically pleasing.
In addition, your font needs to be versatile enough to work across different sizes and styles — from headings to body copy, and from paper books to tablets and eBook readers.
Finally, your choice of font should match the nature and voice of your book so readers feel engaged as they flip through its pages.
The 5 Best Professional Fonts for Nonfiction Books
There are thousands of fonts available on the market, so looking at font catalogs will feel like finding a needle in a haystack.
To make your search easier and faster, I've curated the following short list of five professional looking fonts that are ideal for nonfiction book topics.
Times New Roman
This classic serif font has been around since 1931 and is one of the most popular professional fonts for nonfiction books.
It offers a high level of readability across different sizes, formats, and devices, making it an ideal choice for long-form content.
Here's a sample: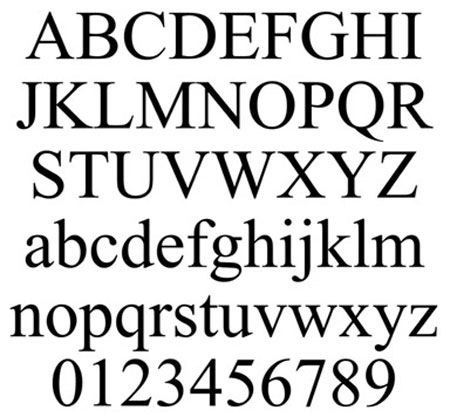 Helvetica
This modern sans serif font is often used in nonfiction books due to its clean lines and subtle curves.
It's easy to read on screens as well as print and looks especially sharp when used in headlines.
Here's a sample:
Garamond
This perennially classic serif font is a perfect choice for books that have a more professional or academic tone.
It offers a high degree of readability and has been used in professional publications since the sixteenth century!
Here's a sample: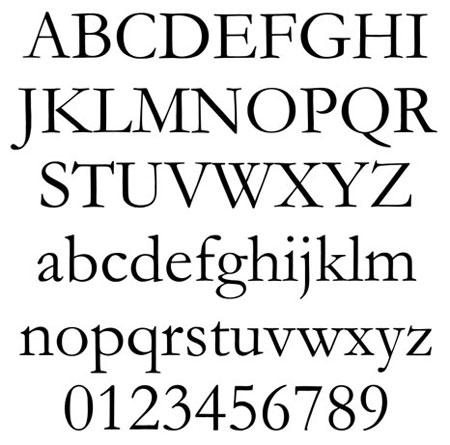 Georgia
Another popular professional font, Georgia, is a serif font that was designed specifically for use on screens.
Its larger than average x-height ensures it looks great even at small sizes, and its subtle curves create an elegant look.
Here's a sample:
Roboto
Finally, if you're looking for a modern, professional sans serif font, then Roboto might be the perfect choice.
With its clean lines and slightly condensed letterforms, this font can lend any nonfiction book a professional, contemporary look.
Here's a sample: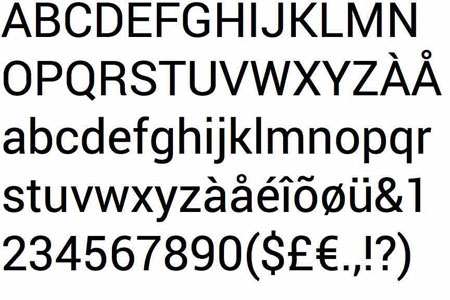 In Conclusion
Choosing professional fonts for nonfiction titles can be a tricky task, but with the right selection you can create an engaging and professional book that stands out from the crowd.
We've looked at five of the best professional fonts for nonfiction books, so you can make an informed decision when creating your design.
Whichever font you choose, remember to keep it consistent throughout the text and use it in combination with other elements, like layout and formatting.
Good luck!
Harry Wallett is the Managing Director of Cascadia Author Services. He has a decade of experience as the Founder and Managing Director of Relay Publishing, which has sold over 3 million copies of books in all genres for its authors, and looks after a team of 50+ industry professionals working across the world.
Harry is inspired by the process of book creation and is passionate about the stories and characters behind the prose. He loves working with the writers and has shepherded 1000s of titles to publication over the years. He knows first-hand what it takes to not only create an unputdownable book, but also how to get it into the hands of the right readers for success.
Books are still one of the most powerful mediums to communicate ideas and establish indisputable authority in a field, boosting your reach and stature. But publishing isn't a quick and easy process—nor should it be, or everyone would do it!
A professional grade book takes 250+ individual tasks to complete. Cascadia is an expert in every single one of them. Do you want to harness our expertise to launch your book into the stratosphere? Chat with us!
Get Our FREE Definitive Guide To Creating A Nonfiction Bestseller Here!