What Is a Paperback Book?
Do you love books? Whether paperback or hardcover, reading a good book can be a wonderful escape from the stresses of everyday life, and in some cases it may even be a life changing experience.
But what's the difference between a paperback and a hardcover book?
Are paperback versions just cheaper copies of their hardback counterparts, or are they their own unique type of book with special advantages?
In this article, we'll explore the world of paperback books so you understand the role that they play in the publishing world.
What Is a Paperback Book?
A paperback is a book that has been bound using a flexible, thin cardboard cover that's glued onto its spine.
The paperback version of a book is typically smaller, lighter and more affordable than the hardcover version (more below), and it is easier to carry around with you.
What's the Difference Between Paperback and Hardcover Books?
Paperback books can be easily recognized by their soft covers. This feature allows readers to open their books and fold the front cover over the back cover as they read making it practical to hold them with one hand, which is very useful when you're on the go.
Hardcovers, on the other hand, are much more durable since their covers are made of thick, non-flexible cardboard, but they're not as practical to read.
For starters, their front covers don't easily fold back over the back cover, making one-hand reading nearly impossible. Plus they're a lot heavier to hold up.
Why Do Paperback Versions Come Out After Hardcovers?
The reason is that hardcovers have a much higher profit margin — they cost slightly more to make but command a much higher retail price than paperbacks — resulting in increased profits for the publisher.
However, because hardcovers are more expensive to purchase, their addressable market is a lot smaller than lower-cost paperbacks.
So, once the sales cycle of a hardcover has run its course (that is, when the needs of the hardcover buying public have been fulfilled,) then it's time to release the paperback format, which has a higher addressable market due to its lower retail price.
What Are The 5 Types Of Paperback Books?
Now, not all paperbacks are created equal. In fact, there are five types of paperback books, each fulfilling a different segment of the publishing market:
Trade paperbacks
Trade paperback books are at the high-end of the paperback market. They're usually reserved for high profit margin nonfiction titles and as such are manufactured with top quality paper and cardstock.
They also tend to be larger in size and are addressed to a buying public who wants to pay a lower price than hardcovers, yet want a durable product for their personal libraries.
Self-help, psychology, finance, health, parenting, and relationships are nonfiction genres that best fit trade paperbacks. First edition novels can also be a good fit, since these editions are more likely to end up on a shelf at home for display.
Mass market paperbacks
Mass market paperback books have smaller sizes and are manufactured with inexpensive paper to lower costs as much as possible, so that they can be sold in volume at a lower price than trade paperbacks.
This format is ideal for fiction books because they tend to be read only once and then put away or given away, so durability is not an important factor.
Typically, mass market paperbacks are only released several years after both the hardcover and trade paperback markets have been saturated. It's usually the format of last resort and it's used to take a title down market.
Their profit margins are very low, so mass market paperbacks only make financial sense with very high-volume sales, which makes these books only suitable for blockbuster titles that have run their course with the more expensive formats.
Pocket paperbacks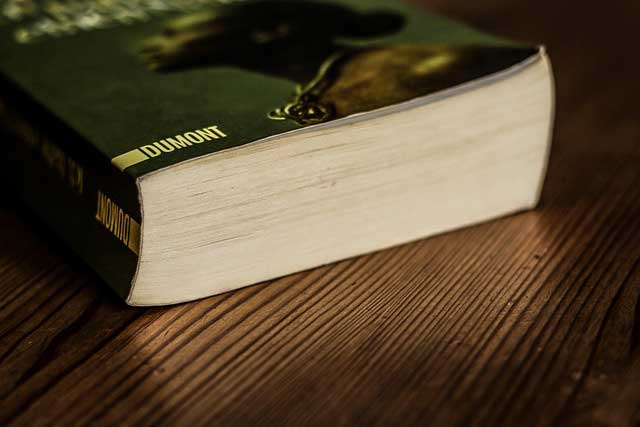 Pocket paperbacks are a subcategory of mass market paperbacks and are designed to be small and lightweight so they can easily fit in a purse or pocket.
As a result, they're printed with small font sizes that are a bit harder to read but fit a special niche in the marketplace — folks on the go who spend time on public transport and enjoy passing the time reading fiction (sometimes these books are referred to as "airport novels".)
Spiral-bound Paperbacks
Spiral-bound paperbacks are softcover books that use a metal or plastic coil in lieu of a glued spine to hold the book together.
This type of paperbacks are chosen for their ability to easily fold the front cover flat over the back cover.
The ideal applications for spiral-bound paperbacks are cookbooks, how-to books, and instruction manuals, where you need to lay the book flat on a surface since both your hands are occupied performing other tasks.
Graphic novel paperbacks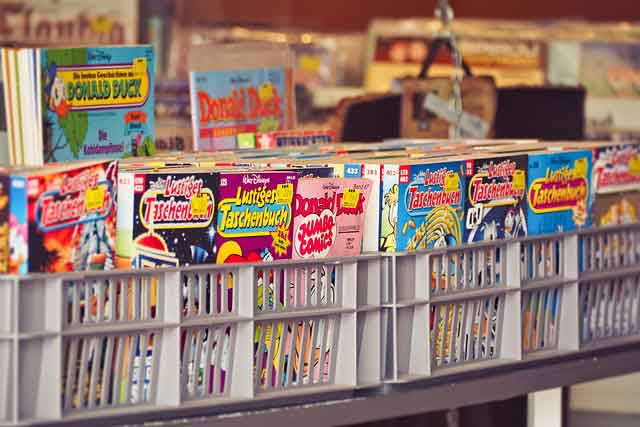 Technically, these are regular paperbacks (either trade, mass market or pocket) that are printed in the style of a comic book.
They might contain a compilation of several comics into a single tome, a graphic novel, or special collector editions of popular comics magazines.
Wrapping Things Up
Paperback books offer readers many advantages over hardcover books. They are affordable, durable, portable, and convenient.
As a writer, if you have a nonfiction book manuscript ready to self-publish and are looking for an affordable way to go to market, trade paperback books will be a more cost-effective route to take than hardcovers since you'll be financing your own print runs.
Whether you find yourself at the selling or purchasing end of the equation, paperback books have always played an important role in the publishing industry and will continue to do so for years to come.
Harry Wallett is the Managing Director of Cascadia Author Services. He has a decade of experience as the Founder and Managing Director of Relay Publishing, which has sold over 3 million copies of books in all genres for its authors, and looks after a team of 50+ industry professionals working across the world.
Harry is inspired by the process of book creation and is passionate about the stories and characters behind the prose. He loves working with the writers and has shepherded 1000s of titles to publication over the years. He knows first-hand what it takes to not only create an unputdownable book, but also how to get it into the hands of the right readers for success.
Books are still one of the most powerful mediums to communicate ideas and establish indisputable authority in a field, boosting your reach and stature. But publishing isn't a quick and easy process—nor should it be, or everyone would do it!
A professional grade book takes 250+ individual tasks to complete. Cascadia is an expert in every single one of them. Do you want to harness our expertise to launch your book into the stratosphere? Chat with us!
Get Our FREE Definitive Guide To Creating A Nonfiction Bestseller Here!