How to Master Narrative Nonfiction – A Guide to Telling Great True Stories
Do you have an incredible true story but are unsure how to tell it? Indeed, personal accounts can be difficult to write if they're too personal. So, consider the approach of narrative nonfiction writers who reveal their true stories through the devices relied on by fiction writers.
There are undoubtedly many ways to tell personal stories – you might choose to stick directly to the facts and give a straightforward account of the real-life events leading to the story's climax. Or you might consider a more creative approach to bringing your story to life.
This article is about narrative nonfiction and literary techniques you might consider borrowing from fiction storytelling. We'll share some great examples of narrative nonfiction encompassing true crime, travel writing, and serial killer tales that have contributed to this increasingly popular genre.
What is the definition of narrative nonfiction?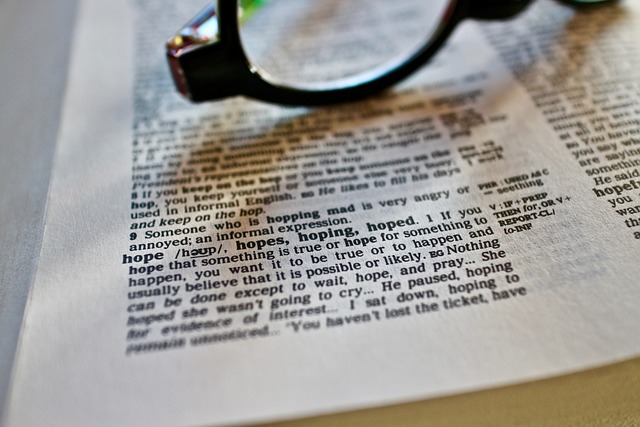 Narrative nonfiction is often referred to as literary nonfiction or creative nonfiction, and these terms are used to describe true stories written in the typical style of a fiction novel.
Some narrative nonfiction examples:
Seabiscuit: An American Legend by Laura Hillenbrand – the story of a real-life racehorse and its rise to success during World War II.
The Immortal Life of Henrietta Lacks by Rebecca Skloot – written through intense research of interview and meeting transcripts, photos, and notes from a real-world event.
In Cold Blood by Truman Capote – attributed as the piece that changed literary journalism, using true crime events with fiction storytelling techniques. One man's journey into the depths of crime and its consequences.
Narrative nonfiction writers aim to take the facts of true events and compellingly tell them – in the way that fiction writers make creative choices about how they reveal revelations and plot points.
And while there's an emphasis on storytelling, the best narrative nonfiction books rely on the truth as much as possible.
What Is the Difference Between Nonfiction Narratives and Memoir?
Good question!
While memoir and narrative nonfiction aim for factually accurate storytelling, there are some significant differences in the mediums.
What is a memoir?
A memoir uses a first-person narrator regaling personal stories, seeking the emotional truth. Memoir writers examine and re-evaluate the events of their lives rather than simply retell the story parrot-fashion.
And while memoir usually tells a story with a linear narrative (in order of the events as they happened), the medium is most interesting when the writer views their own experiences through a critical lens.
This provides the reader with a deeper understanding of the writer's motivations, driving the success or failure that drives the narrative. The writer might identify significant moments in the story, reflecting on how things could have been if they hadn't made a particular decision.
What is narrative nonfiction?
Narrative nonfiction is similar to memoir in that it's a true story written to convey real events, but it uses significant creative license in the telling. Stylistically, narrative nonfiction is closer to a fictional novel.
Narrative nonfiction requires a lot of research as the writer needs to understand every angle of the characters' motivations and objectives within the prism of the specific world of the story.
Factual and well researched
A narrative nonfiction writer will use extensive research techniques, such as:
Extensive interviews – exploring the story from every possible angle through the people who were there
Newspaper articles and news reports – helping the writer understand the popular interpretation or events
Geological history – recognizing the significance of location in a historical context
Personal essays or journals – analyzing first-person accounts from the protagonists and central characters of the action
Which techniques do narrative nonfiction books borrow from literary fiction?
A remarkable fictional novel has great characters with clear objectives, a problem that leads to a crisis, and a confrontation that leads to a resolution. And narrative nonfiction books rely heavily on these tropes to regale a true story in an exciting way.
Let's look at those in a little more detail:
Narrative nonfiction needs fascinating characters
The narrative nonfiction writer gathers personal experience from the principal "characters" in the story. They seek out the truth and make creative decisions regarding the details of the characters' pasts that may have contributed to their significant actions in the true story.
A compelling character has:
An objective – something they want that they believe will help solve the problem of the world
A redemption arc – something in the past that haunts them and drives them to redeem themselves
A fatal flaw – something that threatens their ultimate success (some kind of self-destructive behavior, such as addiction or poor life choices)
Narrative nonfiction needs a problem, a crisis, and a confrontation
In creative fiction, a character is nothing without a problem to overcome. In great novels, the problem of the world is almost insurmountable – it requires the protagonist to go on a journey of self-discovery to overcome the obstacles holding them back from self-actualization.
What is the structure of narrative nonfiction books?
In a literary fiction novel, the problem of the world drives the character's objective, and this kickstarts our storyline structure.
The second part of the story is where the protagonist pursues their objective and achieves it, but this turns the problem into a crisis because the pursuit didn't solve it.
So, the story's third section forces the protagonist to confront the problem head-on. But they often fail, or the problem becomes too complicated to overcome. Typically, they hit the reverse climax (or their low point) at this stage.
And that low point drives the protagonist to make the final confrontation in the fourth section of the story, truly addressing the problem holding them back at the novel's beginning.
Of course, in real life, stories don't always have a happy ending, so the fourth section – the confrontation – can equally result in failure as success.
And the narrative nonfiction genre is most successful when the writer considers these storytelling elements.
Some great narrative nonfiction books for you to read
Some of your best learning as a writer comes from your dedication to reading. So, it's always helpful to be well-read in the creative genre you seek to pursue. I think these books find the right balance between fact and fiction.
The right balance between fact and fiction
If you're new to the narrative nonfiction genre, check out our top recommendations:
Best-selling books to read
Hidden Figures by Margot Lee Shetterly
You might have seen the 2016 movie starring Octavia Spencer, Janelle Monáe, and Kevin Costner, about the team of brilliant black women who significantly contributed to launching the first rockets into space.
This story has it all:
An insurmountable world problem.
Clear-cut objectives of the principal characters.
Intense obstacles to overcome.
A compelling story that drives you all the way through to the end.
A brilliant read.
My Friend Anna by Rachel DeLoache Williams
A narrative nonfiction book that has inspired a compelling podcast and a Netflix series about Anna Delvey, who swindled her way into the New York art scene, leaving a string of huge debts in her wake.
This story is driven by a compelling narrative that effectively shines a light on the capitalistic greed that has shaped American history.
Travelling to Infinity by Jane Hawking
This is the nonfiction narrative that inspired the 2014 movie, The Theory of Everything. We follow fascinating and somewhat eccentric characters as we explore the devastating personal life of world-famous British scientist Stephen Hawking, told from the perspective of his wife, Jane Hawking.
An emotional journey that keeps you hooked to the end.
True stories to engage and educate middle-grade readers
You're never too young to adopt the narrative nonfiction writing style. Check out some of our recommendations for literary works that rely on stories that explore personal experiences, high-school football, the plight of African Americans, and the American dream.
Check out these collections of short stories and full-length narrative nonfiction books:
Mud, Sweat and Tears by Bear Grylls
The Elephant Whisperer by Lawrence Anthony
The Acclaimed Biography of Sean Smith by JK Rowling
Children of the Blitz by Robert Westall
Alma's Suitcase by Karen Levine
Nothing is Impossible by Christopher Reeve
If Only They Could Talk by James Herriot
The Diary of a Young Girl by Anne Frank
The Last Rhinos by Rose Humphreys
Want to Learn More About Writing Narrative nonfiction?
Check out Cascadia's blog for tons of helpful articles that help develop your skills in writing narrative nonfiction books with high-quality narratives.
We help ambitious people who want to kickstart their book careers, helping time-pressed people connect with reputable publishing professionals.
Find out more about Cascadia here.
Harry Wallett is the Managing Director of Cascadia Author Services. He has a decade of experience as the Founder and Managing Director of Relay Publishing, which has sold over 3 million copies of books in all genres for its authors, and looks after a team of 50+ industry professionals working across the world.
Harry is inspired by the process of book creation and is passionate about the stories and characters behind the prose. He loves working with the writers and has shepherded 1000s of titles to publication over the years. He knows first-hand what it takes to not only create an unputdownable book, but also how to get it into the hands of the right readers for success.
Books are still one of the most powerful mediums to communicate ideas and establish indisputable authority in a field, boosting your reach and stature. But publishing isn't a quick and easy process—nor should it be, or everyone would do it!
Get Our FREE Definitive Guide To Creating A Nonfiction Bestseller Here!