Cascadia Author Services is staffed by fun, friendly and seasoned folks who love books, love authors, and love the fact that there are so many routes to success in today's publishing world.
Meet Our Leadership Team
Bennett R. Coles
Founder, Ghostwriter, Editor
Author of: Dark Star Rising, Fog of War, Winds of Marque, March of War, Twenty Excellent Reasons, Ghosts of War, Virtues of War
Bennett is an award-winning author of six books published through Harper Collins (New York) and Titan Publishing Group (London). He is also the publisher at Promontory Press, editor for multiple bestselling authors (including a NY Times bestseller), ghostwriter for CEOs and politicians and the founder of Cascadia Author Services. With years of experience in both the traditional and self-publishing worlds, he works tirelessly to guide and support fellow authors toward the path to success.
Michelle Balfour
Director of Operations, Senior Editor
Michelle is often the first person our authors work with, as she guides them through the many stages of editing, production, and distribution. She knows that every book is unique, and in today's publishing world that means that each book has its own unique path to publication: Michelle believes in helping authors decide what route works best for them. Her years of experience in the publishing industry have taken her into the fields of literary magazines, traditional publishing, hybrid publishing, self-publishing, freelance writing, and editing. She holds her Bachelor of Arts in Creative Writing and Publishing.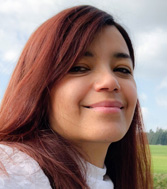 Judith Grundke-Sanvicente
Director of Marketing Strategy
A graduate of the University of Victoria MBA program, Judith has many years of experience in business development, entrepreneurship and multinational work. Judith specializes in connecting authors with the right experts to help them reach their goals.
Marcelo Beilin
Digital Marketing Expert
Marcelo is a digital marketing consultant with two decades of experience in digital-based promotion. He helps our authors develop authority websites that rank high on search engines so that their blogging efforts can be turned over time into a revenue generator. From keyword research to blog search engine optimization to lead acquisition and conversion, Marcelo helps take blog audiences from a few dozen visitors per month into the thousands.
Ryan Anthony Williams
Multimedia & Web Designer
Ryan has been developing websites, web application and motion-graphics for over 23 years. Graduating from Humber College with honours in Multimedia Design & Technical Production in 2004. Ryan uses his knowledge and skills to support new authors in developing a website and helping them manage it. He is a teacher of all things web and always willing to provide support, advice and technical know-how.
Heidi (H.G.) Bells
Ghostwriter, Editor
Author of: Sleep Over, Duck, Coping Mechanisms, Monday Matinee Madness, Mirror Twenty-Two, Seven of Seven of Seven
As a traditional author, Heidi specializes at the intersection of science fiction, horror, and fantasy – a fact many of her business-book clients say has prepared her well for business ghostwriting! Her passion for fostering good writing craft is plain to see: she enjoys giving talks, hosting workshops, and moderating large writing forums all around the Pacific Rim. She's a film school trained screenwriter with multiple book-to-script adaptations and original scripts to her credit.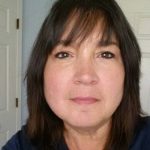 Marla Thompson
Senior Designer
An avid book reader and award-winning graphic designer for over 20 years, Marla took both loves and combined them into one fulfilling career. She's found her niche in author-related design, creating exciting and meaningful book covers and interior formatting. She understands that amidst the myriad of book covers in every genre, a great cover needs to stand out and grab the reader from the very start. She's a graduate of UMASS with a BA in communications and advertising, and was one of three women owners of an advertising and design firm in Indianapolis.
Iryna Spica
Senior Designer
Iryna has been designing books for more than 30 years, and has always been at the leading edge of technology and trends for cover design, typesetting, interior layout and ebooks. She knows well the studies showing that consumers spend an average of eight seconds looking at a book cover before moving on – her goal is to beat that average with every cover her team creates. Iryna also understands that reading is more than just information gathering. It should be a pleasurable experience, with an easy-to-ready interior using the right design elements, layout and fonts for the subject matter and genre.
Do you have a question? Ask us Here